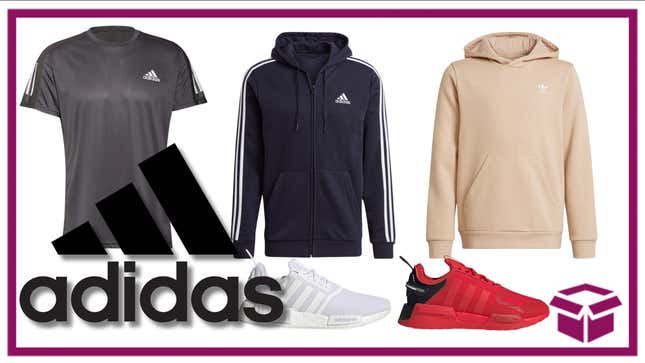 Need some great new Adidas gear at unbeatable prices? Stock up for the summer with 40% off T-shirts, hoodies, pants, shoes, and everything else under the sun during this Adidas sale event. Shop for the whole family and snag tees for as low as $15, slides for less than $30, classic sneakers for under $70, and much more. When it comes to the three stripes, you really can't go wrong.
40% off Clothing, Shoes, and Accessories | Adidas 
This is a great time to go ahead and lock in a whole new wardrobe, really. Adidas is typically pretty low-priced compared to some of its athletic clothing competitors, and these pieces are pretty hardy. So even if you're grabbing them for the summer, they should last you year after year. And Adidas threads and kicks are always in style. Just be sure to act fast and buy everything you've got your eye on before this sale comes to a close.