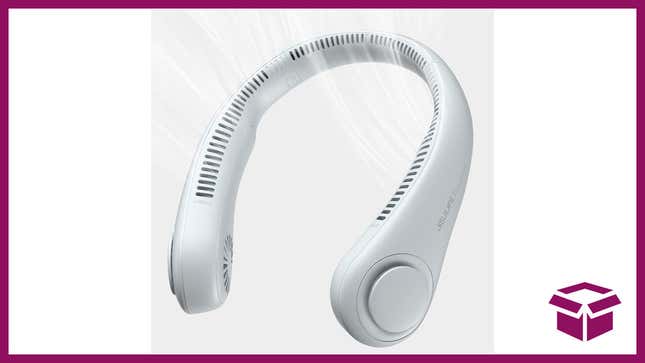 This Jisulife Portable Neck Fan is an incredible way to stay a bit cooler as things heat up, and it's currently 31% off at just $28. This portable neck fan can be worn comfortably around your neck, has a rechargeable battery, and has three different speeds too.
Jisulife Portable Neck Fan | $28 | 31% Off
The Jisulife Portable Neck Fan is designed to keep the user cool no matter what's going on around them, and while having fans pointed at your face might seem odd, it's a really good way to make sure you don't have to suffer when the day is getting too hot, because one cool body part can often help make the rest of you feel more chill.