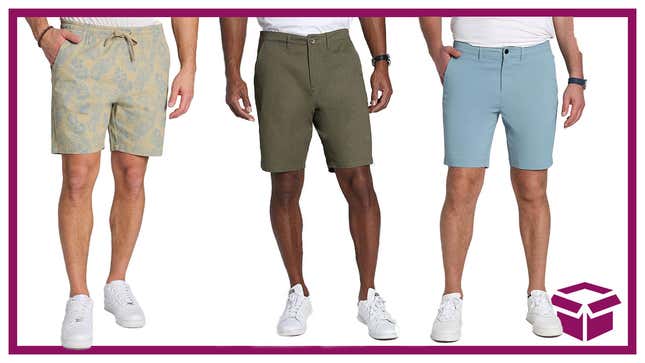 JACHS NY's great men's shorts normally sell for $99 per pair, which is why their current sale marking them down to just $23 with our exclusive code KNJ is such a huge deal. There are over 100 different styles and colors available, all for just $23 each when you use the code at checkout.
Men's shorts | $23 | JACHS NY | Code: KNJ
JACHS NY is one of our favorite men's apparel stores, and their sales are always noteworthy events. This one started out at 73%, bringing each pair down to $27 — already a terrific deal. But then they added the exclusive KNJ code for an additional 15% off, and voila — high-quality fashion-forward men's shorts for just $23 per pair. And, should you have second thoughts on any of them, returns are free. It's probably another scorcher outside where you are — stock up on $23 shorts and beat the heat!