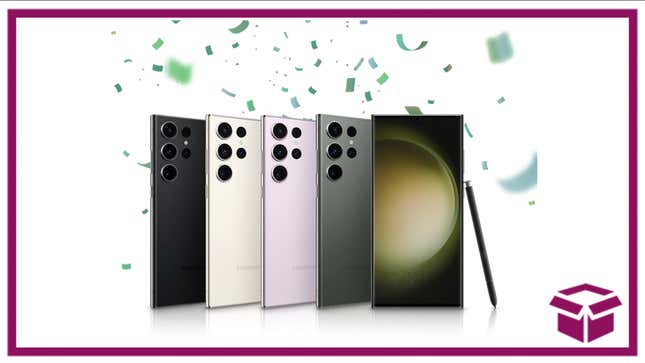 In the market for a new phone? There's no better time than this week's Discover Samsung Event, which is chock-full of deals and goodies to snap up. And if you're looking to level up your smartphone game, the inimitable Galaxy S23 Ultra is available for up to $800 off with eligible trade-ins. You can also get $50 of Instant Samsung Credit with your purchase. 
Snacktaku Drinks Pepsi's Time-Jumping 1893 Cola Flavors
Save $800 on Samsung Galaxy S23 Ultra with Trade-In | Samsung
The phone is available in Green, Phantom Black, Lavender, and Cream, and it comes unlocked so you can take it to any carrier you like. Choose from 256GB, 512GB, or 1TB of storage. The powerful Galaxy S23 Ultra is a formidable Android phone, and it can handle anything you throw at it. So if you've been waiting for a chance to try one out, this is it. If you're ready to snag yours, be sure to act fast. This deal won't last for long.