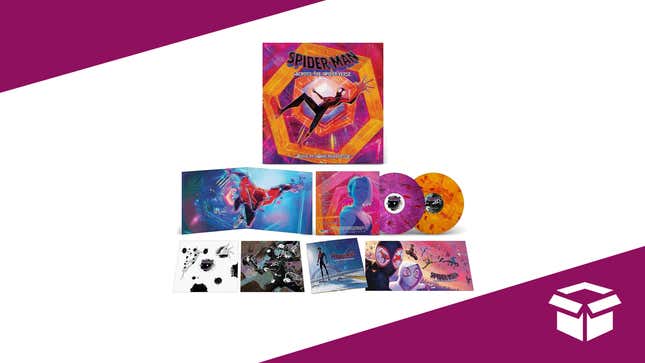 Spider-Man Across the Spider-Verse proved to be everything audiences could have hoped for following the stellar 2018 animated film. Obviously, the animation and art direction is the standout everyone was talking about, but don't let that overshadow the score. Daniel Pemberton composed some of the most gripping music ever brought to animated cinema, or really just all cinema. A particular standout is Miquel O'Hara's theme (which also had its moment in the spotlight on TikTok). The original score is soon to be released on vinyl.
Spider-Man Across the Spider-Verse Vinyl | $35 | Amazon
Right now, you can pre-order the vinyl record of the Spider-Man Across the Spider-Verse original score which is set to release on November 17, 2023. When you order now, you'll save 17%, bringing the price down from $42 to just $35.