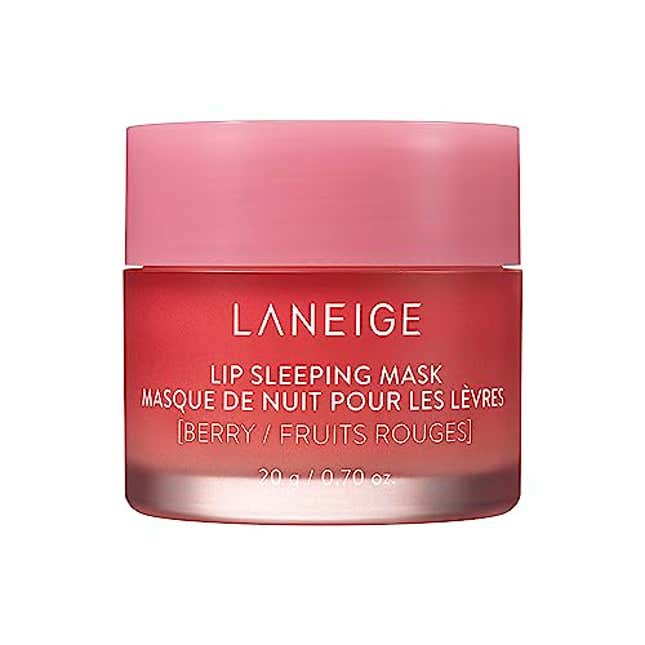 The LANEIGE Lip Sleeping Mask – Berry currently available on Amazon is a beauty product not to be missed. A truly unique product, the sleeping mask for lips provides nourishing care to your lips while you sleep, making sure you wake up with hydrated, smooth, and supple lips.
This formula, enriched with Berry Mix Complex, introduces a powerhouse of antioxidants to your lips. Antioxidants are crucial to maintaining the health and appearance of your skin, including the skin on your lips. By fighting off harmful free radicals, antioxidants can help restore and maintain your lips' youthful appearance.
Moreover, the product benefits from the enriching properties of Coconut Oil, Shea Butter, and Murumuru Seed Butter - ideal ingredients to nourish and deliver lasting moisture while you sleep. Their natural moisturizing properties replenish and protect dry lips and act as a shield against harsh weather conditions or drying cosmetic products.
The LANEIGE Lip Sleeping Mask also incorporates Vitamin C in its formula, which is essential for collagen production and can help protect your lips from external aggressors, such as UV damage.
The lip mask offers an easy and convenient application process as it can be left on overnight. Simply swipe it on before bed and wake up with rejuvenated lips. Plus, the packaging's sleek design and portable size make it perfect to take on-the-go or during travels.
With all these amazing benefits, it's no wonder that the LANEIGE Lip Sleeping Mask – Berry is gaining so much popularity on Amazon . It's time to upgrade your night skincare regime and pamper your lips with this effective and nourishing lip mask. Order yours on Amazon today for healthier, revitalized and beautiful lips.