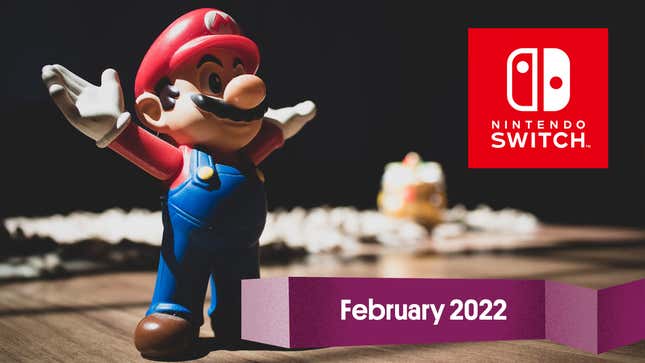 Winter is still going strong. Come hang out on your couch with Mario, Link, Kirby, and all your other Ninten-friends during the coldest months of the year. Here are the best deals for Nintendo games this February.
Best Nintendo Deals | Amazon
There are a lot of great picks this month. The sequel to the beloved turn-based tactics crossover between Mario and the Rabbids is already half off. Come see Mario run around with a gun for just $30.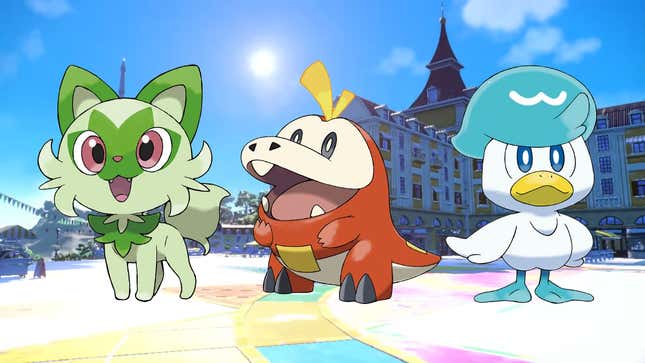 Pokémon Scarlet and Pokémon Violet kicks off the 9th generation of the series. The new region is based on Spain. The game takes note from Arceus with a more open-world approach. Your legendary pokemon even acts as a motorcycle to traverse the land. Both games are available now in a double pack and you can save $10 by purchasing them together.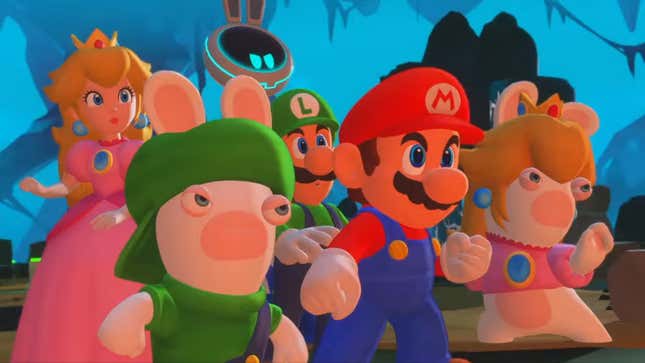 G/O Media may get a commission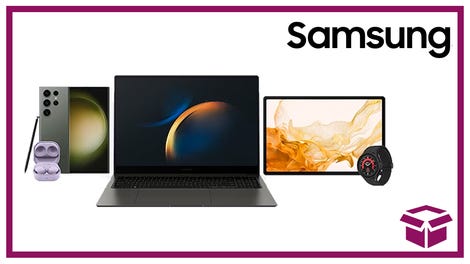 24 hour deals
Discover Samsung - Daily Deal
Control Mario, the Rabbids, and his friends in turn-based tactical combat on a grid similar to that of the X-COM series. Also, Mario has a gun.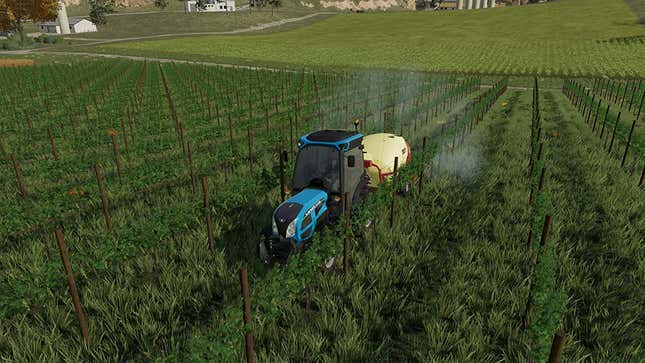 People play video games for a multitude of reasons. Sometimes its to be challenged, sometimes it's to follow an engaging narrative ... But a lot of times, it's just to relax and the Farming Simulator games are the ultimate relaxation gems. Pre-order the latest for $45.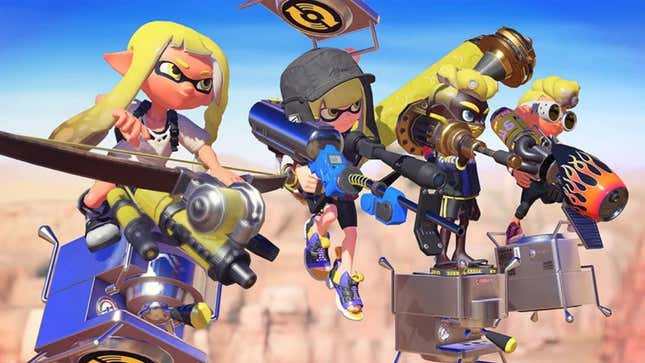 Nintendo doesn't focus on its online component as much as the other consoles but when they go for it, it slaps. Splatoon 3 is a high-energy, multiplayer turf war between teams of four.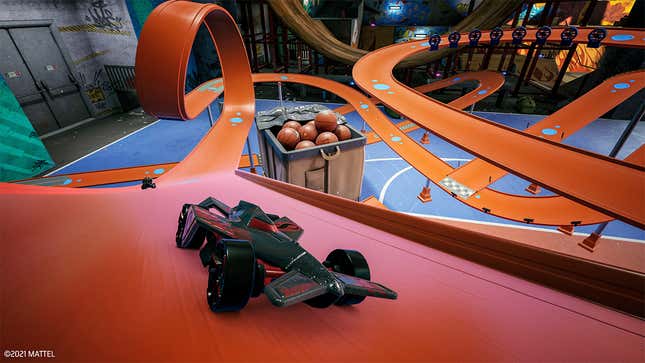 When it comes to kart racers, Mario and his crew seem to have a near-monopoly, but there's some really cool stuff going on elsewhere. Hot Wheels Unleashed has systems built around drifting and boosting (as you'd expect), but also gravity. There's an elaborate track builder which is the heart of playing with Hot Wheels toys.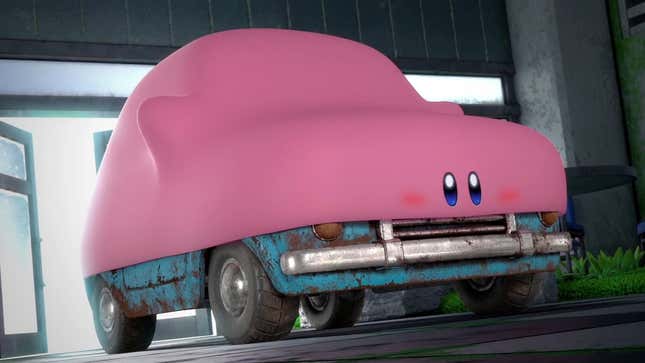 Kirby's latest endeavor gave us a taste of something completely different—Mouthful Mode. Along with swallowing his enemies whole to take their powers, he can now wrap his giant gob around inanimate objects to control them in a Super Mario Odyssey fashion. The most notable is a straight-up car, making for an image that manages to be cute, funny, and unsettling all at the same time. Hats off to the designers on this one.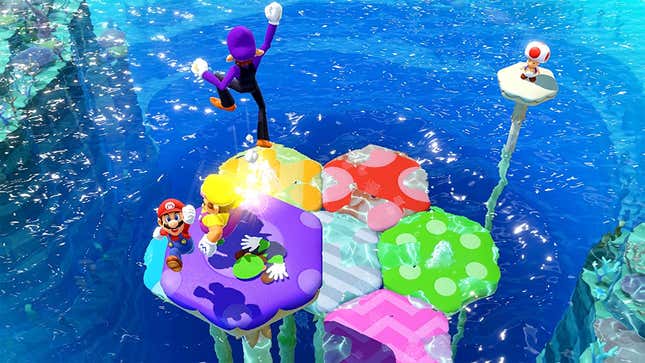 Play through favorite boards and minigames of all the great early entries in the series in this beautiful-looking package. Just be careful because you may end some lifelong friendships along the way.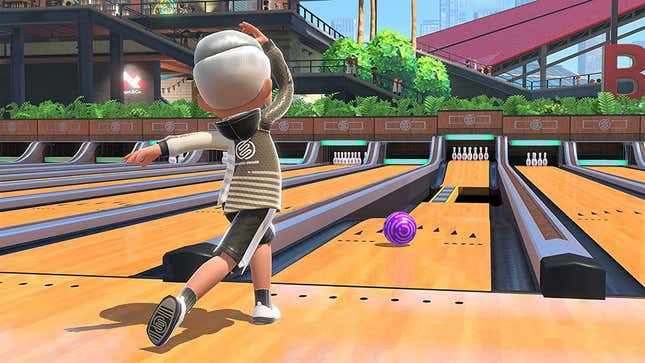 Over a decade after we first saw Wii Sports, Nintendo finally went ahead and capitalized on its success by releasing it for the Switch. It's got an updated look plus a couple of new sports included like chambara, a very fun sword fighting game.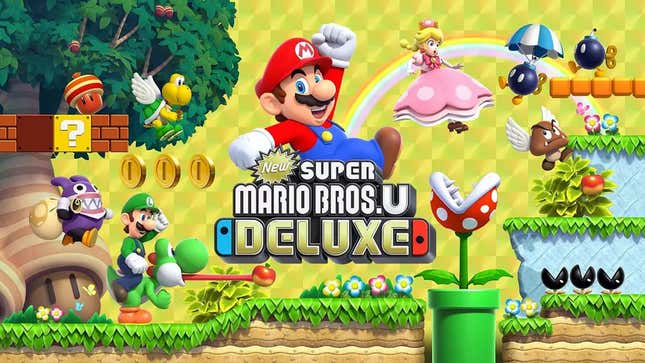 Mario is back to his roots ... running from the left to the right while stomping on koopas and goombas. This sidescrolling platformer is one of the best local co-op experiences you will have on the Switch. It's also still just as good playing solo.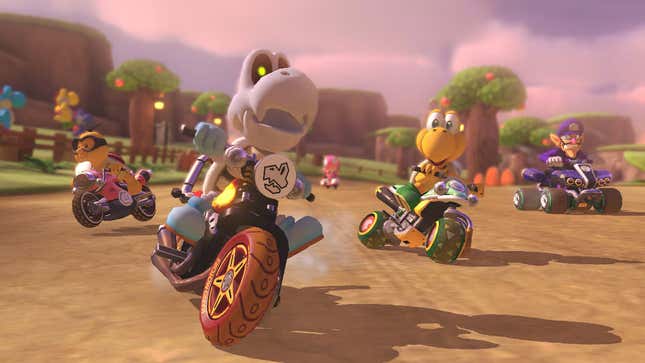 There's a wonderful selection of games available for the console—of which I'd say there's a small handful of absolute must-own titles. One of those of course is Mario Kart 8 Deluxe. Approachable to anyone of all ages and skill levels, this is a game that just doesn't ever feel old—which really says something considering its actually nearly 10 years old.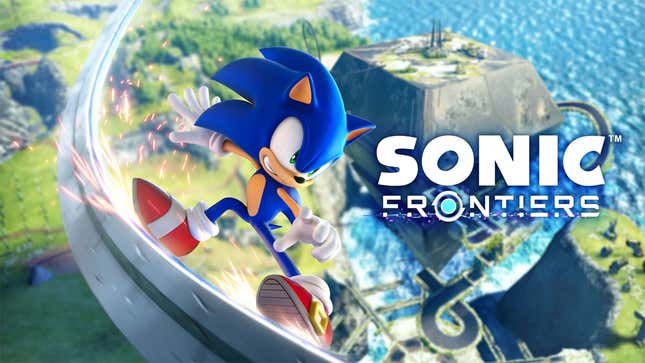 Sonic makes the leap into open-world (or technically open-zone) gameplay in his latest game. It's only been out for a few months but it's already down to $40.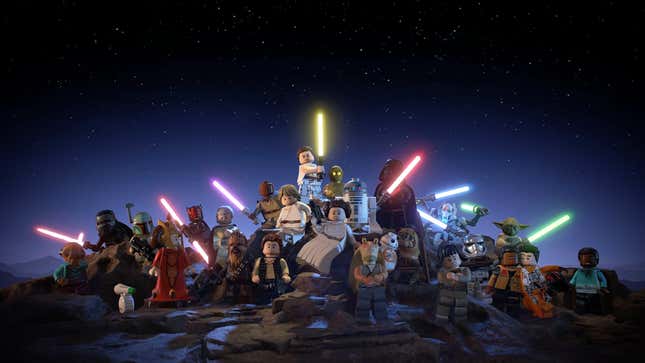 The LEGO Star Wars: The Skywalker Saga covers the three main trilogies we have now and does so with all the jokes and charm we've come to expect in the LEGO games. This is not to be confused with LEGO Star Wars: The Complete Saga—an incomplete story of the Star Wars movies. I know, it's confusing—but it's not LEGO's fault the other game came out before Disney bought the IP.