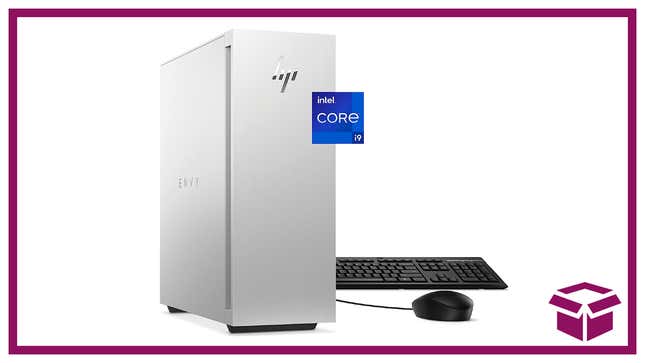 So allegedly today is World Backup Day, so it's a good time to think about ... computers and backing up your data. This HP Envy Desktop Bundle is 28% off at Amazon right now and wow—that's $470 off its original price. This thing has a 12th Generation Intel Core i9 Processor, and runs on good 'ol Windows 11.
Snacktaku Drinks Pepsi's Time-Jumping 1893 Cola Flavors
HP Envy Desktop Bundle PC | $1230 | 28% Off | Amazon
Fast processing, a very good Solid State Drive, and a sustainable design make this PC an all-around stunner. The bundle includes a mouse and keyboard setup, so all you need is a monitor to complete the desktop. Thankfully, the tower has ports for everything. It literally says "ports for everything." Pretty good deal! And uh, back up your computer to honor the day.