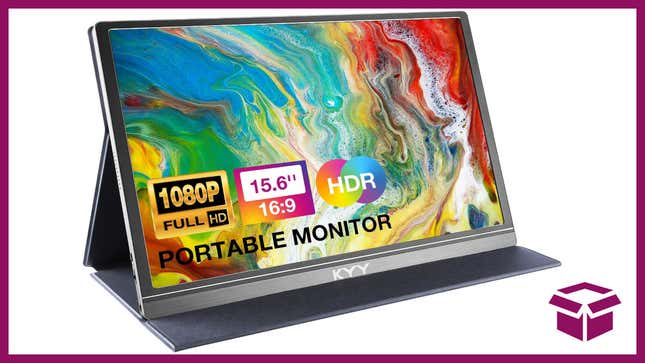 This awesome KYY 15.6" Portable Monitor is currently 59% off thanks to a clip coupon and a sale, making it just $89. This portable monitor comes with a premium cover, has speakers, and can work with consoles, PCs, or laptops, and it has 1080p resolution too, so it'll look good doing it.
KYY 15.6" Portable Monitor | $89 | 59% Off | Clip Coupon
The KYY 15.6" Portable Monitor even works with mobile phones too, which means you can use it as an easy way to watch YouTube on the go in a more immense way, or just surf through whatever social media platform you like poisoning your brain with.
Originally written by Jason Coles on 8/29/23 and updated with new information by Joe Tilleli on 9/26/23 and Miranda Martin on 9/27/23.