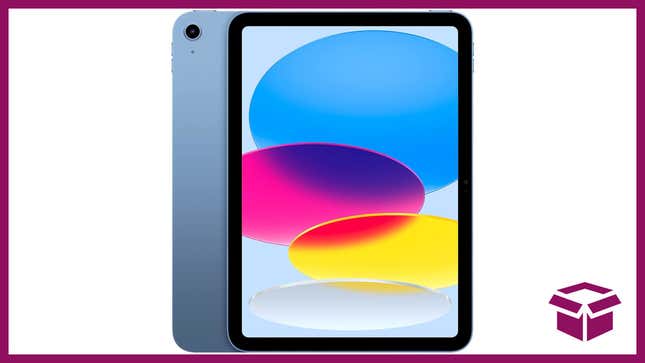 Apple fans rejoice, for the Apple iPad 10th Gen is currently on sale with 12% off, making it $530. This is one of the best tablets on the market right now, and has a beautiful liquid retina display, 64GB of memory, is incredibly fast, and even has a powerful 12-megapixel camera, making it good for selfies or video calls. Apple products rarely go on sale, especially their latest models. If you're thinking about getting an iPad, this is your sign.
Apple iPad 10th Gen | $530 | 12% Off
The Apple iPad 10th Gen is the latest model of iPad, and it's especially good for those in the Apple ecosystem already, because it syncs with watches and mobile phones to allow for easier use and sharing. It's also just very pretty, and a good way to kill an evening as well.