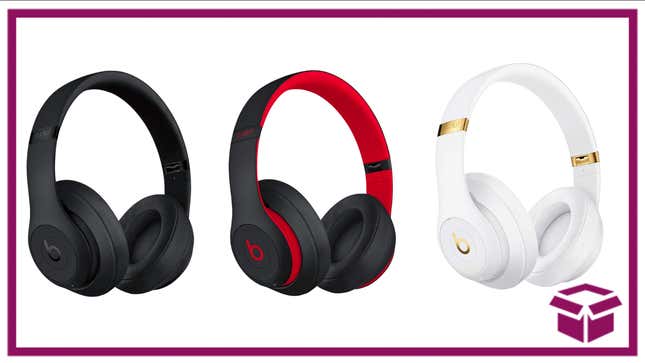 The quest for a reliable pair of over-the-ear wireless headphones with good noise cancellation is a never-ending one. Either the cans you have in mind don't have all the features you want, their noise cancellation ability isn't great, or they're too expensive. Well, it looks like your search may have just ended. Meet the Beats Studio3 Wireless Headphones, now 52% off at Amazon. This top deal offers some seriously sweet savings on a pair of really great headphones.
Beats Studio3 Wireless Headphones | $169 | Amazon
I have a couple pairs of these headphones, and I love throwing them on and blocking the world out. They're perfect for when I want something with a little more oomph than earbuds. Their Pure ANC feature actively blocks out all that annoying background noise (like crying babies or road construction), so you can focus on your tunes or podcasts. Whatever you listen to. Plus, they have a great 22-hour battery life, so you can enjoy wireless playback all day long. You can also grab them now in a variety of colors for $169.
Originally published by Brittany Vincent on 04/10/2023 and republished with new information by Miranda Martin on 04/11/2023 and 5/25/23.