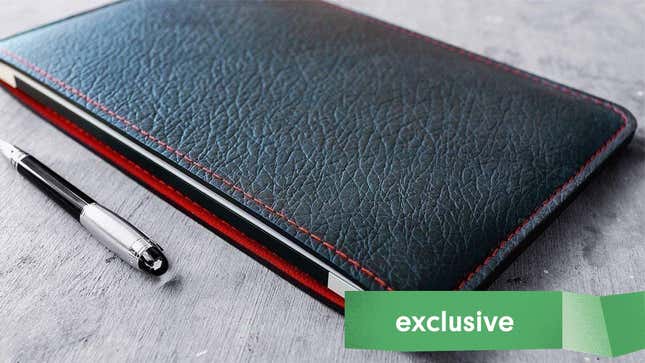 15% off PicasoLabs Leather Sleeves | Promo code KINJA015 | Amazon | Plus $8 for custom engraving
Your laptop is one of the most expensive things you own, and it deserves to be treated as such. Rather than throwing it roughshod into your bag, slip it into one of PicasoLabs' beautiful, hand-stitched leather sleeves, now back on sale just for our readers, this weekend only.

Jesus Diaz raved about these and interviewed the creator on Gizmodo a few years ago, and now you can pick your own from Amazon for 15% off with promo code KINJA015, plus $8 if you want it engraved.
There are several options available, and prices will vary depending on the size of your laptop. They're all designed specifically for various MacBook models, but compare measurements, and you could probably find one to fit your Windows Ultrabook as well. No matter which one you choose, you'll save 15% at checkout with that promo code.

---