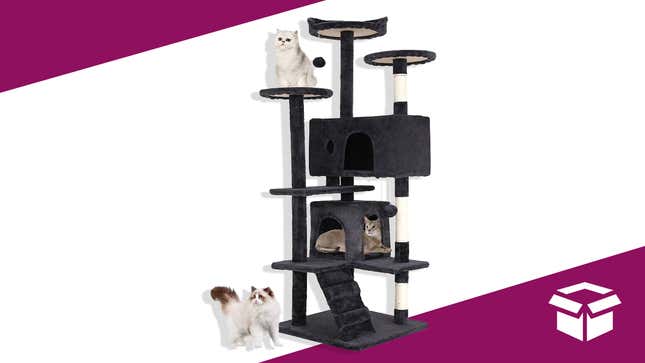 We love our little furry friends and want them to be living their best lives possible—so why not treat them to what is essentially a high-rise apartment? This cat tower provides three top perches with two cozy condos to hide away in. Standing at a tall 54", your cat will have a ton of new surface they'll be over the moon about when they realize they can scratch the whole thing up as much as they want.
54" Cat Tree Tower for Indoor Cats | $35 | Amazon
The cat tower normally goes for $60, but right now you can find it for $25 off at Amazon. Though be sure to keep the box it comes in just in case your cat decides they like that more.