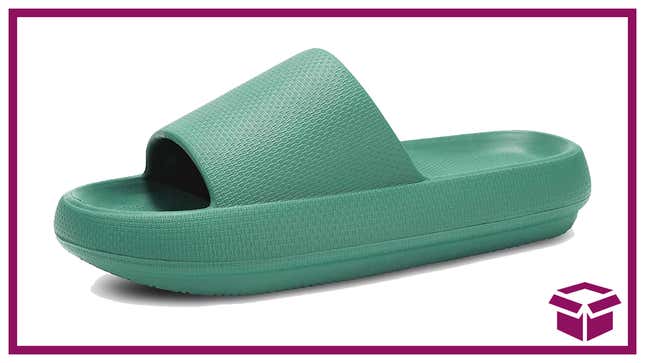 These "pillow slides" or "cloud slippers" are the summer's most practical accessory for any gender. Think of them like a Croc meets a house slipper—appropriate for coffee runs, kicking around the pool/house, or in some instances, brunch. These come in basically all colors of the rainbow, and then some, and all hover around $22.
Snacktaku Drinks Pepsi's Time-Jumping 1893 Cola Flavors
Welltree Pillow Slides | $22 | 40% Off + Coupon | Amazon
These were originally designed as shower slippers, so their non-slip design is appropriate for the hotel pool. These babies also do not absorb water—so they won't smell and are easy to rinse off if you get sand all over 'em. Their name? Well, that's because the thick soles are as soft as a cloud, cushioning your foot and bouncing back when you take them off. A summer staple, and a total steal!