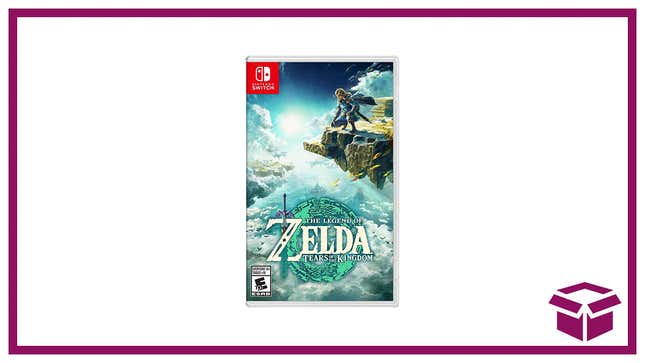 If you're an avid gamer, you've probably owned and played countless different entries in the Legend of Zelda series on an ever-increasing number of consoles and formats, including the previous Legend of Zelda entry, Legend of Zelda: Breath of the Wild. The Legend of Zelda: Tears of the Kingdom continues the epic tale of Link and Zelda. As Link, you can continue to explore Hyrule and two new areas, the Sky Islands, and the Depths – through running, walking, horse riding, climbing, and paragliding – to find resources, complete quests and help Zelda defend Hyrule against evil. Currently, you can save $10 at SuperShop below retail price with the promo code GOZELDA while supplies last.
Snacktaku Drinks Pepsi's Time-Jumping 1893 Cola Flavors
The Legend of Zelda: Tears of The Kingdom | $60 | SuperShop

With Legend of Zelda: Tears of the Kingdom, Link can find Zonai devices, technological devices the player can use for combat, propulsion, exploration and more. And with five new powers – Ultrahand, Fuse, Ascend, Recall, and Autobuild – you can create all kinds of devices, like an exploding arrow or different vehicles, which can help you explore more or beat more baddies. You'll get hours more of exploration, more opportunities for creativity – and you can save a few bucks. You can't go wrong, here!