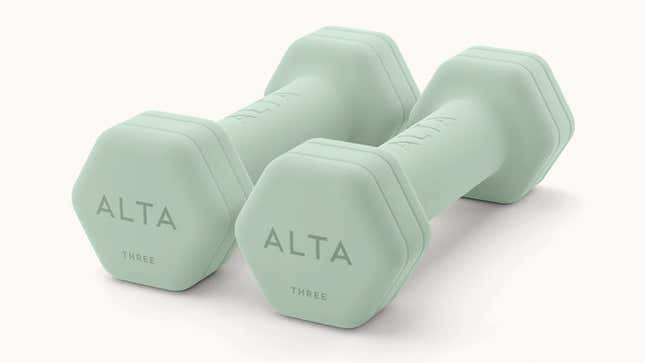 "Strength training" sounds intimidating, like you're deadlifting a barbell at a tough-guy gym. But resistance bands and weights that aren't twice your size still strengthen muscles! Alta designs delightful fitness gear that helps you tone your bod wherever you go. Grab 20% off sitewide at Alta Fitness and see for yourself.
Snacktaku Drinks Pepsi's Time-Jumping 1893 Cola Flavors
20% Off Sitewide | Alta Fitness

Their ultra-luxe soft-touch weights are sold up to 10lbs and coated in antimicrobial silicone. You might also like their sculpting bands and mini-loops, for travel-friendly exercises. But the pièce de résistance (haha) is the resistance set. These are bands with handles—for bicep curls and the like—and they include a door anchor. It's like bringing a machine wherever you go! This 20% off sale is not one to miss—being strong is cool!