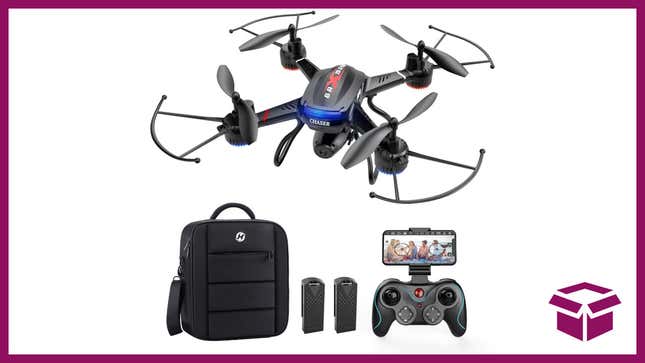 If you've been hoping to grab a drone but don't like the prices, then good news, because this Holy Stone 1080p Drone is currently 49% off at just $72. This powerful drone has a 1080p camera to help you fly it and add to the experience, has wide-angle video, gesture control, voice control, and is surprisingly easy to fly as well.
Holy Stone 1080p Drone | $72 | 49% Off
All of these things make the Holy Stone 1080p Drone good for not only those looking to try a drone out, but also families who want a more high-tech take on a kite. It's also good if you find yourself regularly lost and, for some reason, have a drone on you but not a phone, compass, or a sat nav.