You love your cat, but maybe you don't super love the messes your cat makes. The fur on your clothes and furniture. The scattered dry food that hurts much more than it seems like it should when you step on it with a bare foot. The pee. Oh lord, the pee. Fortunately, there are loads of products on the market to address all of these problems of cat ownership, and these are the best of the bunch.
Do you need product recs? Email Jolie or tweet at her with requests or questions!
---
You're a cat parent, so you probably already know about the pet mess stain remover Nature's Miracle. Nature's Miracle is good stuff, and many, many cat owners swear by it for both stain- and odor-elimination. But, some pet owners report that they haven't had such good luck with it, or that it works well on stains, but not so much on smells.

If you've been struggling to find a product that will nuke cat pee smell from carpet, upholstered furniture, mattresses and hard surfaces, struggle no more: You need Biokleen Bac-Out. It's The Thing for cat pee odor elimination and, unlike other similar products, it's effective on a variety of textiles and surfaces, which means you don't need separate products for, say, tile floors versus carpeting.
G/O Media may get a commission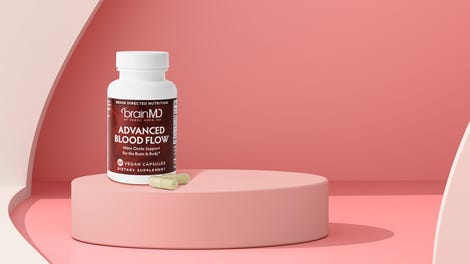 Just like with Nature's Miracle, you, the well-informed cat person, probably already have a good vacuum. While a full-sized vacuum is really all you need, especially if you make use of its many attachments, a smaller handheld style is also great for quickly vacuuming fur off of furniture and picking up dry food spills (it's even better if your full-sized vacuum converts to a handheld!) But if you live with someone who has allergies, or own furniture to which pet hair sticks like glue, you might need something more powerful. Enter the Dyson Mattress Vacuum! This lil guy is super powerful, features true HEPA filtration, and can be used on furniture other than mattresses to quickly remove fur, dander and keep your furniture fresh.

Of course you, Human Caretaker of a Cat, know that lint rollers are an indispensable cat hair management tool — mini ones are great for stashing in a bag or desk drawer for fur removal on the fly, regular sized ones can help to keep Fluffy's favorite throw pillow from being overtaken by her hair — but did you know that jumbo lint rollers exist in this world? It's true!

Jumbo lint rollers are great for use on large furniture like couches and beds, and if you choose a style with a long handle, are also the key to de-furring curtains and other hard-to-reach items.
Ditch the Swiffer and its expensive replacement pads: Rubber brooms are incredible for quickly picking pet hair up off of hard surface floors and carpets. Yup, you can sweep a carpet! This model has an adjustable handle, so it will work for kids and adults of various heights, and the handle can be shortened so the broom takes up less storage space when it's not being used. To clean it, simply hold the bristles under running water and allow to air dry.

Even if your kitty has impeccable table manners, it's not a bad idea to get a mat to place under his food and water bowls. A bowl mat will help to keep food and, more importantly, water from getting all over your floor, where it can linger and cause lasting damage to wood finish, or seep into carpeting causing a mildewy nightmare.

This mat is the top-rated one on Amazon, it comes in six colors — black, grey, red, hot pink, teal green and royal blue — and is simply designed (but don't miss the lil paw detail on the corner that adds a hint of whimsy!) If you're interested in a different color, or would like a more fanciful design, Amazon has loads of cat feeding mat options to choose from.
---