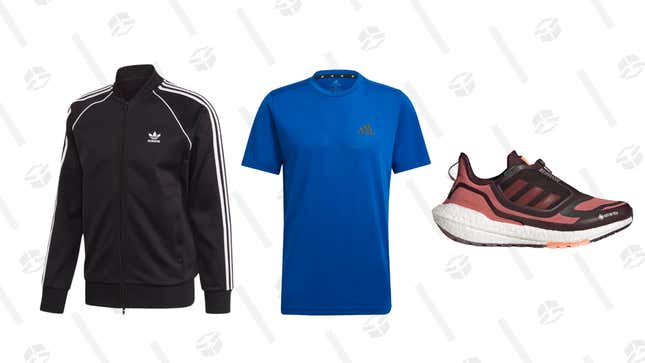 We all need clothes. Sure, you could walk around naked, but that won't go over well in most places. And what better thing to cover your body with than some gear from Adidas? Right now, through Feb. 26, you can save up to 50% off on your favorite clothing and shoes, from T-shirts to hoodies, sneakers to slides, and everything else you can think of. It's just about time for spring, though it certainly already feels like the season's here in certain parts of the country.
Snacktaku Drinks Pepsi's Time-Jumping 1893 Cola Flavors
Clothing & Shoes Sale| Up to 50% Off | Adidas | Promo Code HOTDEAL
And if you do happen to find something you want to add to your cart and then later to your body, you can also save an additional 25% off sale items by using promo code HOTDEAL. So go ahead, snap up that tracksuit you've been wanting ever since you played Grand Theft Auto IV. Or stock up on some athletic shorts. It's your call. Whatever you do, save some of those fat stacks you've been making.