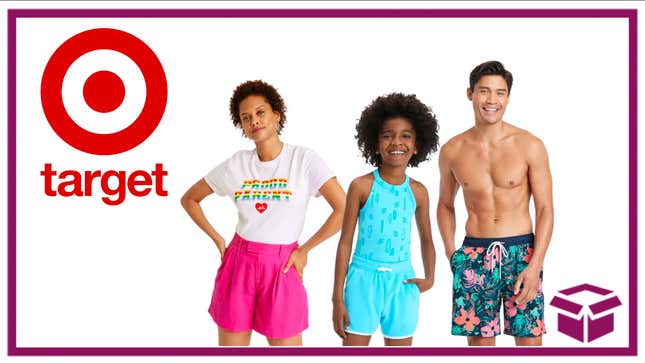 We're still in the hottest days of summer, and that means there's plenty of time left to swim and soak up some serious rays. What better way to do that than with Target's BOGO sale on men's, women's, and children's swimsuits and shorts? Right now, you can save big on these summer essentials at Target, whether you need a new go-to lounge outfit or a swimsuit for spending all day taking a dip. There's a wide variety of options on offer, whether you prefer one-piece swimsuits or colorful athletic shorts to go run errands in while the sun's beating down on you. 
BOGO Men's, Women's, Children's Swimsuits and Shorts | Target
You can save some serious cash by grabbing one piece of summer clothing for the family and getting another for free, so be sure you don't miss out. It's a great time to snap up whatever you still need to survive the hottest months of the year. And if you're planning to stay inside, you can still find some goodies and save some cash. Look and feel good this summer and have some money left over. But act fast, because this sale won't last for long.