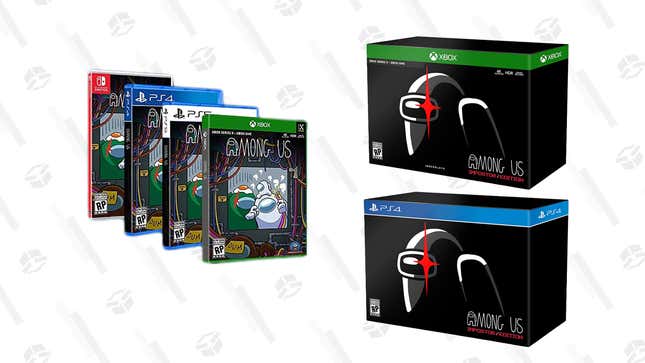 Everyone's favorite game of 2020 that actually come out in 2018 was by far Among Us. Journalists composing GOTY lists had to reconsider what it meant to be "Game of the Year." Even though it wasn't released in 2020, it was certainly the game that defined 2020 for a lot of folks. And now, you can grab special physical editions of this groundbreaking indie title. The Crewmate Edition comes with a physical disc of the base game plus DLC, 6 downloadable PC/phone wallpapers, 1 of 12 special MIRA HQ holographic access cards, a Skeld map blueprint poster, and a sticker sheet. The Imposter Edition includes all of those plus an enamel pin, a lanyard, and a purple crewmate with a crow plush doll. The Ejected Edition then add a fleece blanket, a lanyard, and a red crewmate beanie. You can pre-order the Crewmate Edition, the Imposter Edition, and the Ejected Edition now for $30, $50, and $90 respectively.

Note: at the time this article was published, the PS5 and Nintendo Switch Imposter Editions have not gone live yet.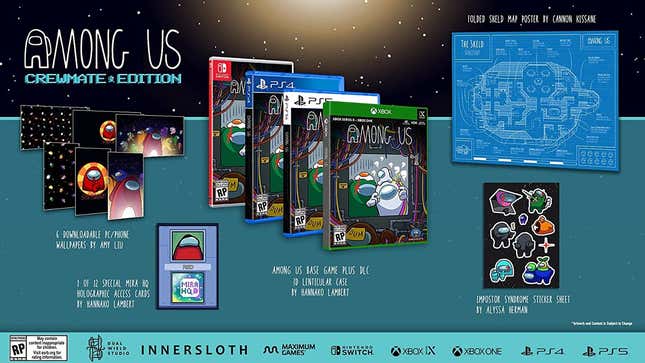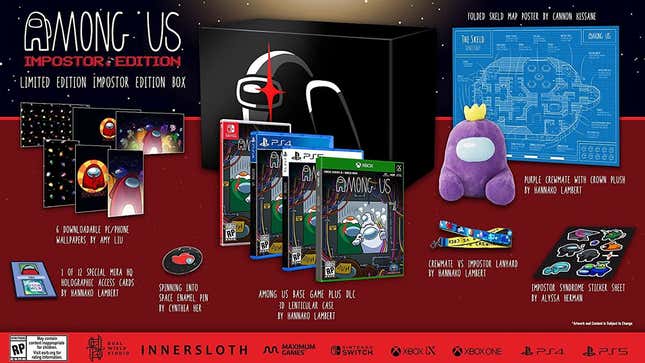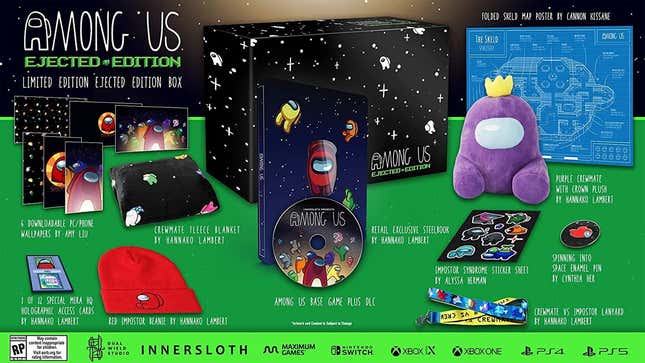 This story was originally published by Joe Tilleli on 07/09/2021 and updated with new information on 07/13/2021. 
---