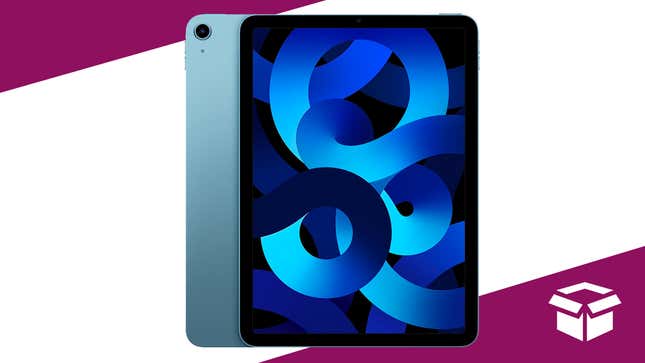 One must contemplate the uses of the tablet. On-the-go workstation, or for FaceTiming your mom? In-bed e-reader or taking a quick meeting from the hotel "business center?" We don't have to sell you on the many uses for the Apple iPad, but you can get this 2022 model for $100 off its original price — Amazon's best deal on this model in a month.
Apple iPad Air (5th Generation, 2022) | $500 | 17% Off | Amazon 
The iPad Air's beautiful M1 chip performance allows the 10.9-inch liquid retina display to shine beautifully. You can use an Apple Pencil or Magic Keyboard to transform your tablet into a fully-functional workstation. Or just use it as-is—it's an iPad. The uses are limitless.
Originally written by Erin O'Brien on 6/28/23 and updated with new information by Miranda Martin on 7/11/23 and 7/13/23, and by Mike Fazioli on 8/10/23.