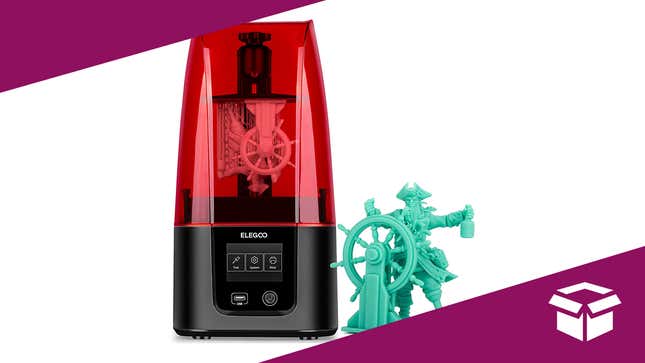 The 3D printer landscape has changed. Now it's time to enter the era of desktop 3D printers that save time and money. All your favorite fantasy and tabletop heroes and villains come to life in a top Prime Day deal from Elegoo with the Mars 3 Resin 3D Printer. The clean red and black design paired loads of upgrades like a 6.6" 4K monochrome LCD, allowing for 37% higher build volume.
Elegoo Mars 3 Resin 3D Printer | 18% Off | Amazon
The Mars 3 starts at $225 with resin sold separately to create high-resolution, highly detailed miniatures with the included 1-year free trial to Chitubox Por slicer to get the best out of all prints.
Originally written by Riley Blackwell on 7/10/23 and updated with new information by Miranda Martin on 7/11/23 and 7/13/23.