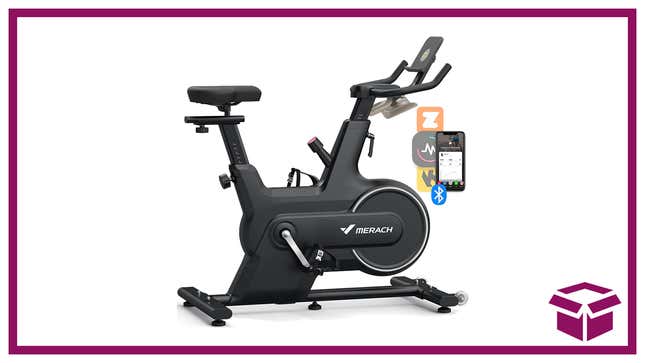 January is not the best time to start a new habit. No, you can start at any time, without the constraints of the new year. So if 90 minutes of cardio a week is in your future, let us introduce you to this Merach Indoor Cycling Bike. This bike has magnetic resistance that creates a quiet and smooth ride even while cycling super fast. It's small footprint makes it great for apartments and small spaces too!
Merach Indoor Cycling Bike | $210 | 14% Off + Coupon | Amazon
You can pair with the Merach app to take classes—or just kick butt on your own and track your stats. Currently, this bike has a $30 off coupon which brings the price down to $210. It's the lowest price it's been in a while—so grab it and start cycling!