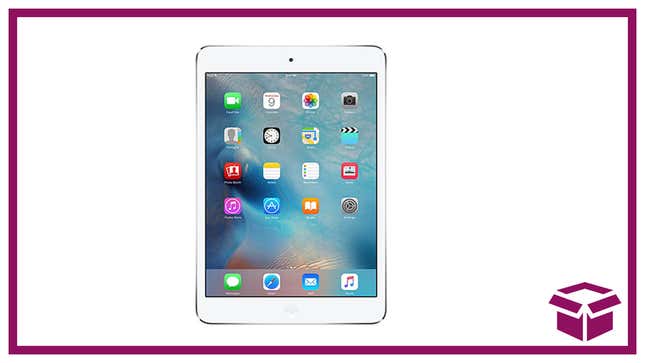 It's time for one of those "what's the catch?" deals — but there's no catch. Head to StackSocial right now and buy a refurbished Apple iPad Mini 2 for only $80 and get free shipping. This is a genuine Apple iPad Mini 2, with wireless connectivity, a fast A7 Fusion chip, and 8MP camera. But if you're going to jump on this amazing deal, do it now — when today is over, so is the deal.
Refurbished Apple iPad Mini 2 | $80 | StackSocial
Don't sweat the "refurbished" tag, either. These iPad Mini 2s are in near-mint condition, and in perfect working order. It's as close to new as you can get. The iPad Mini 2 is not Apple's latest, but this is still an enormously useful tablet for online browsing, work, and play. The 10-hour battery life gives you the freedom to take it wherever you go without worrying about needing a charge. The price is not a typo — $80 for an Apple iPad Mini 2 and free shipping. But this deal is only good today!