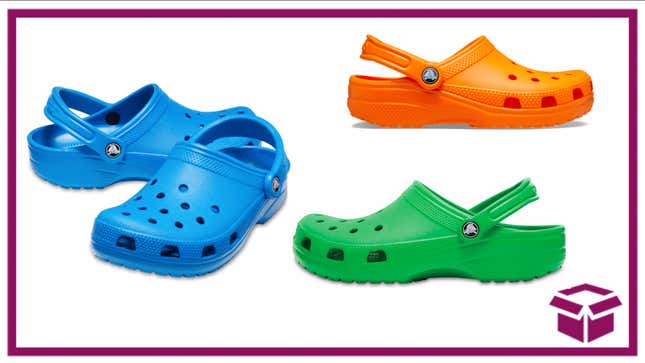 You can say you hate Crocs, but you really don't. Because there are so many combinations of colors and varieties of these comfy shoes that you could have a different pair for every day of the week while feeling like you're walking on clouds. Have you actually tried them? No? Didn't think so. So try a pair now with a sale that's going on right now and see if you don't love wearing them.
Up to 50% Off Purchase | Crocs |

Right now, you can save up to 50% off your order at Crocs. Additionally, if you sign up for Crocs Club, you can add an additional 15% off your purchase. It's as easy as that. Try them out and then go back and get some more. There are Lisa Frank Crocs, Sonic Crocs, Pokémon Crocs, and just about everything in between. It's high time you explored the Crocverse. Go out and see what the world has to offer. Hurry, because these discounts end on June 30.
This article was originally published by Brittany Vincent on 6/1/23 and updated with new information by Blake McCourt on 6/5/23