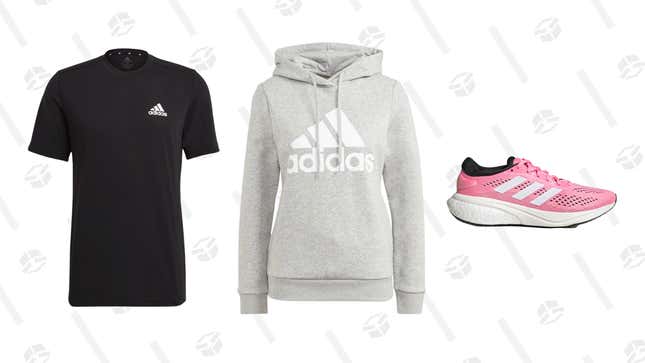 Looking for an excuse to go buy a whole bunch of new Adidas gear? You just found it. You can save big right now during the brand's Holiday Weekend Sale. Get up to 30% off just about everything Adidas, including men's, women's and children's styles. That includes T-shirts, hoodies, shorts, sweats, sneakers, socks, and anything else you can think of. And with the cold weather turning warm here in the near future, you're naturally going to want to be ready with clothes that aren't going to have you sweating when you walk outside.
Holiday Weekend Sale | Up to 30% Off | Adidas | Promo Code SCORE
So if you've had your eye on a new pair of shoes or you want to rock a matching Adidas tracksuit, now's a good time to go ahead and add all of those things to your cart. It may be a while before we see prices this good again, and there are some great buys found littered throughout the site. And you'll want to act fast, because the sale ends on 2/21. Buy up what you can to prep for spring, and then when it's nice and warm outside, you'll be chilling in all your new threads, looking fly AF. And that's all that really matters, at the end of the day, right?