Getting to cover an array of products is certainly a highlight of this job. Companies courting me to review their knickknacks is definitely an interesting part of it. As the items to test roll in each month, it lands on me to feature the best of the best of that week. That's where Cartworthy comes in. I've used all these products, so you know which is worth your valuable dollars.

These beautiful glasses from Dragon Glassware arrived just in time this week. I've had my eye on them since they were released but remembered how fond I was of them. If you saw that photo of Margot Robbie for the upcoming Barbie film, then you might get it also. This collab is simply brilliant. As a lover of all things pink, these wine glasses fit my vibe perfectly. Made from high-quality crystal glass, they've got some weight to them. They washed wonderfully too. I love the mismatched tones as one is pink and one magenta. Barbie's iconic signature is displayed on the base in shining gold. Everything was bundled pristinely in a bright pink and gold ready-to-present box. This is a luxury gift that anyone will adore. Maybe a good one for Momma's Day.
G/O Media may get a commission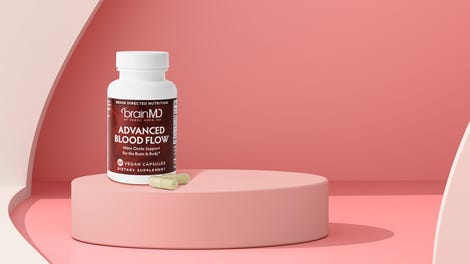 The most logical entry to come next on this list is something to go with those wine glasses. They were christened with Lolea's No. 1 Red Sangria. A refreshing and frizzante sangria paired nicely with cheese, anime, and good company. I'm not usually a red wine person (I'm a bit allergic to the grapes), but this was very nice. It does run a bit on the sweet side to my palette, so I'd toss an ice cube on two. But I'm curious to see it was a few pieces of frozen fruit on a hot summer night might do. Lolea's No. 1 is crisp and balanced with Tempranillo, Cabernet Sauvignon, Mediterranean citrus, and just a touch of cinnamon. It smells inviting too. I'm excited to see what the other wines in the line taste like. I'm looking at you rosé.
Troubadour's Adventure Slipstream Backpack was such a welcome gift. I had my favorite backpack literally fall apart getting off a plane last month and was in desperate need of a new durable version. Troubadour's entire design philosophy is based on this and being waterproof. Though we are in the waning days of April showers, I had the pleasure of getting caught in one last week. Sans umbrella too. But I was a lucky girl, thanks to my green khaki Adventure Slipstream Backpack. My laptop, books, and Nintendo Switch were all safe, sound, and, most importantly, dry. The inside is padded specifically for a tablet or laptop, and the shoulder straps are padded to protect you too. They are comfortable and ergonomic. The back panel is breathable, so there aren't any sweaty back situations. It's chic, sleek, and perfect for the office or travel. The Adventure Backpack will be the only one you need for a very long and a worthwhile investment.
I had a candle from Huckberry ages ago that has since been discontinued, but it was so rich smelling and filled my bedroom with a smoky aroma. It was like being around a campfire in the mountains of Virginia, just like in college. I have yet to find one that is intense, but dang have I now gotten close. Calyan Wax Co. has a whole line of potent soy wax candles, and its Smoke & Leather is doing the job. This conjures some of those feelings with its formidable bouquet of smoking embers, pine, and cedarwood. These all come in understated black tumblers that look great in any room and vibe with all decor. I love candles as a simple housewarming gift, and Calyan Wax Co. is a great option.
A fancy promo box from PYM arrived last week, and after reading through all the info, it certainly sounded like something I would enjoy. But with all "stress relievers," it was best to test at the end of the day, so I had no demanding tasks to tackle. I can say I felt calmer but more like I just wanted to take a nap.
Designed to tap into your body and mind's stress centers, each chew is packed with botanical adaptogens and amino acids to quell anxieties. If I took one before going through TSA, I feel like I'd know if they work. It's recommended that you take a chew twenty minutes before any event that usually triggers stress. I might try two on the next go-round, but I can say I absolutely felt a chillness, but it just made me want to lay down and play Cozy Quest.
The Original Mood Chews come in compact and easily portable little tins. PYM would be ideal before a long flight or car ride, so toss these in your carry-on bag.
I've never had a nice complete set of dishes. This is for several reasons, space, moving, not needing them. But now I live in a big beautiful apartment, so the time seemed right. Stone + Lain gifted me this Stoneware Round Dinnerware Set, and I was in love. I cried, opening the box. This 16-piece set has plates (salad/dinner), bowls, and mugs. I immediately made a full pappardelle meal to use them. They are durable and have some weight to them. They did brilliantly in the dishwasher and microwave. While this pastel pink is my vibe, this particular set also comes in blue/black, red/black, and white. I've been thrilled with these and can't wait to have a dinner party to use them all.
The Stoneware Round Dinnerware Set would make a wonder housewarming present.
DIFF is a fantastic company and continues with its amazing collabs. They knew immediately I'd be interested in the new Marilyn Monroe collection. No one had more effortless beauty or chicness than Marilyn. Her iconic looks are still imitated to this day. DIFF knew that and wanted to bring a little bit of Norma Jean to the masses. Each of these sunglasses is a traditional cat-eye shape of Marilyn's era. They are a medium fit, and the frames are textured in black, maroon, and tortoise.
DIFF's packaging is also just as wonderful. These come with a specialized trifold case and cleaning cloth. The case has a little Marilyn wisdom scrawled across it, "'If you can't handle me at my worst, then you sure as hell don't deserve me at my best." Preach girl.
If you have a retro babe in your life, surprise them with some vintage style.
Humidity is just around the corner and people with curly hair need to stack stocking the summer arsenal. As a curly girl finding something that keeps frizz to a minimum but lets my hair still bounce is important. No one wasn't beautiful curls weight down with product. I've had the chance to test Climaplex and walked away loving it. Its Curl Defining Cream has been spectacular. Formulated with olive oil and jojoba oil I run this through after a shower and each ringlet springs right back. Frizz-free tresses are the dream and this certainly kept it down. It also didn't make my hair greasy, which can be an issue sometimes. But overall this dermatologically tested cream was a dream for each spiral. Grab this before the summer. You'll need it for a day of fun in the sun.
I'm not someone who particularly likes hot or spicy items, but I do like flavorful ones. Hot N Saucy sent me a sampler pack, and I can't stop using its Garlic N Peperoncini Sauce now. I've been putting this on everything to see if it works. And guess what? It does. Eggs, rice, tacos, grilled chicken, and I'm excited to try more.
Granted, this is low with just a hint of heat; it's delicious. The Italian pepperoncini and garlic pop are a little tart but sweet, but softened with honey. This Harlem-based brand created something very versatile. I'm almost brave enough to try the other hot sauces in the lineup. But until then, Garlic N Peperoncini will be added to all foods to find the supreme combo.
I've tested and reviewed a few projectors, but I think the search for the perfect one is over. XGIMI's Elfin Mini Projector is far and away the best one I've come across. It auto-adjusts no matter where I put making set up so easy. The technology for autofocusing, screen adjustment, and obstacle avoidance create a picture that is so sharp and pristine. I love that it also has the ability to stream as an Android TV with access to over 5,000 apps. Not having to use my FireStick with a projector and just selecting my shows/movies directly has been so convenient. That being said, the voice remote is very responsive.
It also works seamlessly with my Switch. I was legitly blown away by the quality difference between this and my old Vankyo. Arceus could not look more beautiful.
My only gripe is Netflix doesn't seem to load, but that could be a software issue. Other than that, I can't recommend this enough. XGIMI's Elfin Mini Projector will be hard to beat.
Finding a better alternative to snack on while I'm gaming was a challenge. It can't be messy, complicated, and ideally healthy. I received a big sample box from Pop Art Snacks, and I think I found my answer. Of all the bags, White Pepper Parmesan Popcorn emerged as my favorite. It's unbelievably flavorful, even with just a few pieces to munch on. I can't explain how but it also tastes just like a creamy bowl of pasta. The pepper gives it a nice kick and even the slightest spicy aftertaste, which is surprisingly pleasant. Pop Art Snacks took a staple and elevated it to be the perfect adult treat. I would have this on hand for your next party, movie night, or gaming session. Smashing reorder now.
Speaking of fun get-togethers, if you need a new board game Big Potato is here to help. All its games are wonderfully designed, and Snakesss is no different. As a trivia host, I love this game—so much of what I see with teams trying to arrive at the correct answer is what this game is. The only difference is some of the players are trying to steer you to the wrong answer. I'm always down for a game with a bit of deception and one where I can learn more random facts.
At the beginning of each round, everyone finds out their role by grabbing a random character card. You are either: a human trying to pick the right answer, a secret snake charming the humans into the wrong one, or a mongoose, the trustworthy one who won't mislead. It's best played with 4-8 players and is simple to set up and travel with. This version of Snakesss is 50% smaller with more eco-friendly packaging. It's plastic-free, and Big Potato plants a tree for every game sold.
Ps. I'm obsessed with the "mongoose of truth" piece.
When I received Hubble Connected's Nursery Pal Premium, I wasn't immediately sure what to do. I don't have a baby or have them around me, but I do have a very old dog. I've been using this for a month, and boy, has it brought a lot of comfort to me. I set this up to face my dog's bed to keep an eye on him when I have to be in the office or on the nights I'm hosting (as previously mentioned) trivia.
It was a seamless process of getting everything to sync. The monitor is in the kitchen to spy on my sleeping senior pup while I cook. But where this bundle shines is in the app. Being able to control the view from wherever I am is incredible and crucial to making sure a fifteen-year-old Jack Russell is doing ok.
You can pan, tilt and zoom easily with your finger and the picture quality is terrific. Even in low lighting, you can still see the entire frame. Being able to record and snap pics is an option. I love this if you happen to catch something particularly adorable, like Benny tossing his elephant toy all over the room. Being this connected and knowing your baby (with or without fur) is safe has been a blessing. Get temperature alerts and full sound too within the feed. This would be a wonderful gift for new parents.
Phiaton's Bonobuds arrived just as my favorite Edifier earbuds died. After a week, these sturdy tiny buds are already my new fave. They are specifically designed to fit snug and can look intimidating. And I'll admit, there was a bit of a learning curve to get them in the very first time. But once in, they were extremely comfy. The noise-canceling feature is considerable and was a dream at the gym.
Unlike others switching between ambient mode and ANC was simple. Sometimes I feel like I have to be in MENSA to figure out how to pause, get to the next song, or take a call. Phiaton made these super user-friendly. I appreciate any buds with quick wireless charging too, and these are definitely tops for that. Just ten minutes of charging will get you a full hour of playtime. These are my go-to's now and a tremendous mid-level option that won't bankrupt you.
Aussie brand Terrakai sent me a discovery bundle a few weeks ago, and this serum has been a dream. I've been running a little dry, especially at night. My guess is the multiple showers I take each day after the gym are the culprit. This Hyaluronic Acid + Collagen Serum has revitalized my face and neck all while I sleep. It's super lightweight, and in a few pumps, you'll have more than enough to gently glides over your face or on a few trouble spots that need moisture.
I have seen a bit more of a glow and definite softness in my complexion. There is a slight citrus smell from the Australian Mountain Pepper Berry, which is full of Vitamin C. Eucalyptus Plant Stem Cells are also a part of the ingredients and can aid in stimulating skin cells. This gives your epidermis a nice bounce making everything a look little younger and a litter brighter. And above all, no more thirsty skin.
I've had a color-changing USB lamp before, and while it was fun and cute, it wasn't ascetically pleasing. The Lamp Angel is all that tech in a classic and sleek lamp that looks great in any room. Several customers pointed out that they use it as a soft nightlight for their kids, and I can see why it would be perfect. You can dim the light to a faint glow, so your little one's sleep won't be disrupted, but it will definitely keep monsters at bay.
It's simple to control via the app, and the color spectrum is vast, so you can get creative. You'll be able to get the perfect hue to vibe with your space or mood. I really like that it can still run without a power source for up to 24 hours. This is excellent news for stormy weather and lost power days. There's a handy USB port to even charge your phone off while you snooze. This would be an excellent housewarming gift for a tech-centric friend.
I haven't gotten this many compliments on a watch in...well, ever. The "Harriet" from March Hare is not only beautiful, but it's also perfect for someone like me. I have petite wrists (thanks, mom) and have difficulty finding watches that fit correctly and aren't bulky. March Hare specifically designed its watches with people like me in mind. The Harriet is gorgeous and is modeled after pocket watches from the 19th century. This little watch's quiet style will definitely have your pals asking, "Where is that classy timepiece from?"
The black Italian leather strap is sturdy and comfortable. You'll also be able to pick from silver or gold, and both not only shine but pop with the black strap. March Hare's watches are made with sapphire crystal glass to keep them safe from scratches and everyday dings. The anti-reflective coating means you can clearly read those roman numerals without smudges. Don't worry about taking it off to wash your hand; it's also water-resistant.
Starface's pimple patches will most definitely be a repeat purchase. I've tried a few of these in the past, but the Starface ones were actually magic on a few stress blemishes. Those spots disappeared overnight. The active agent in these little wonders is a hydrocolloid, which sucks up bacteria and fluid like a Dyson. If you have sensitive skin, don't sweat it, Hydro-Stars are safe, vegan, hypoallergenic, and gentle. Lovingly slap one of these on the night before your big presentation; you'll be a fresh-faced star in the morning.

The convenience of the Proscenic P11 Cordless Cleaner is magnificent. I didn't know I needed it so badly until after a week of use. It could more than handle the wood floor and few rugs I have in my apartment. This has been a dream in getting the dog and cat fur out of the rugs, where the last vacuum failed miserably. The P11 glides seamlessly over the house and gets und the sofa and round tables like a breeze. It's easy to see the cleaning mode and battery level, so you know when it might need a little extra juice. It's lightweight and would be a great present for Mother's or Father's Day.
This is my go-to out of the shower fave now. I feel wrapped up in marshmallow fluff after a calming, warm shower is tops. This one-size pullover hoodie is what you need on self-care days. Made from Sunday Citizen's signature microfiber blend, you'll never want to take it off. This also washes beautifully, even with its plush material.
Things I'm Just Excited About...
These Hip & Joint Vitamin Bars from Maev have made Benny's morning all week. When I get up to make coffee, he trots into the kitchen and does tippy-tappies. Maev's bars are his delicious little starters to his senior doggie day. Crunchy and nutrient-rich, these are formulated just for old good boys like him. At almost fifteen, while he is spry, he can definitely use an extra boost for pep. Made with tasty peanut butter, coconut flakes, and chia seeds, not only does he love them, they make sure his teeth and bones stay top-notch. Keeping him comfortable at this age is essential, and even if he is on the back nine of life, we are still improving his digestion and heart health. Maev has been a happy supplement for Benny boy.