Top Product: Earth Science - Chamomile & Green Tea Natural Eye Makeup Remover | $17 | Amazon
Taking care of your skin can be challenging, especially when you're stressed.
However, one thing that can improve your skin's health is by taking off your makeup every day. Since I first decided to routinely take off my makeup at the end of each day, I've felt refreshed and accomplished.

You, too, can experience this feeling with the best makeup removers that 2021 has to offer.
Erase Your Face's Makeup Removing Cloths are a great alternative to disposable ones, especially for the eco-conscious shopper who loves to play with beauty products. These cloths are activated by warm water, effortlessly removing excess product, dirt, and oil. The soft, plush microfiber works gently on all skin types. Plus, you can even carry it in your purse/travel bag for touch-ups on the road.
G/O Media may get a commission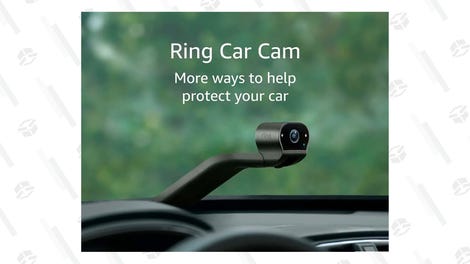 Earth Science - Chamomile & Green Tea Natural Eye Makeup Remover is one of my favorite skincare products. This alcohol-free, cruelty-free product is a reusable and eco-friendly alternative to makeup wipes. It's super gentle and highly effective, especially for removing pesky waterproof mascara. Formulated with chamomile and green tea extracts, this makeup remover is suitable for all skin types.
Paula's Choice Gentle Cleansing Cloths is an oil-free, fragrance-free solution for makeup removal. It quickly removes makeup and is made with a durable, gentle biodegradable cloth. This product is perfect for oily, acne-prone skin. Note that it is certified cruelty-free, paraben-free clean beauty.
EltaMD Deep Pore Facial Cleanser has a beautiful light foaming texture that can remove everything from makeup to excess oil and impurities. Perfectly balanced with no harsh chemicals, this cleanser will leave your skin feeling smooth, soft, and perfectly clean! Plus, it's perfect for those of us with sensitive skin types.
Looking for a clean beauty product that's tough on acne? Look no further than the fresh Soy Makeup Removing Face Wash. This lightweight gel melts away makeup and skin impurities for a refreshed result. It is even formulated with cucumber extract and rosewater for their toning properties. After all, there's a reason it's the bestselling pH-balanced face wash.
Eminence Organic Skin Care Herbal Eye Makeup Remover can wipe away the toughest of waterproof eye makeup. Cucumber extract revitalizes and tones. Comfrey extract acts as a source of vitamin E to improve your skin's elasticity. Lavender extract will calm your irritated skin and chamomile extract will keep it in balance. With a brief application, this product will leave your skin feeling clean and conditioned.
Made with aloe vera, chamomile, and green tea, the Cetaphil Gentle Makeup Removing Wipes provide a soft and soothing experience for both your travel and home skincare needs. Tested by dermatologists and ophthalmologists, these wipes are clinically proven to remove all types of makeup, including long-wear and waterproof.

The L'Oreal Eye Makeup Remover is a great drugstore find, simultaneously conditioning the eye area and leaving it makeup-free. Its oil-free formula is perfect for those of us with sensitive eyes that are adverse to greasy products. Additionally, this item is both dermatologist and ophthalmologist-tested to leave both your mind and skin at ease.

This story was originally published by Sheilah Villari on 09/22/2020 and updated with new information by Juliana Clark on 09/07/2021.
---