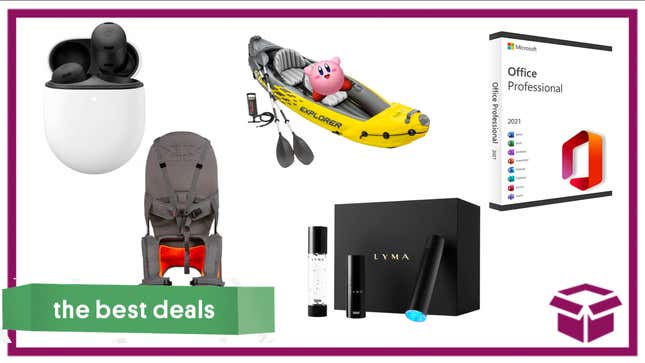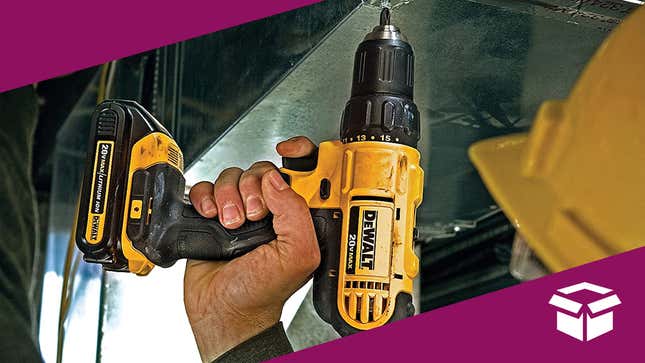 Amazon has an array of bestselling Dewalt tools on sale right now. If you haven't figured out what to get Dad for Father's Day this year, consider this a sign. You can save a ton on a variety of cool stuff like drill bits, cordless drills, job site fans, and more. Perhaps Dad needs a new hand vacuum for the garage or maybe some extra batteries for his drill. Whatever the case, Dewalt has you covered. The exact savings vary from product to product, but you can find deals over 50% off even. Check out this 14-piece drill bit set for 57% off and the drill to go with it for 45% off.



Lowest Price Ever: Get Windows Pro 11, the Latest Downloadable Microsoft Office Windows OS For Just $30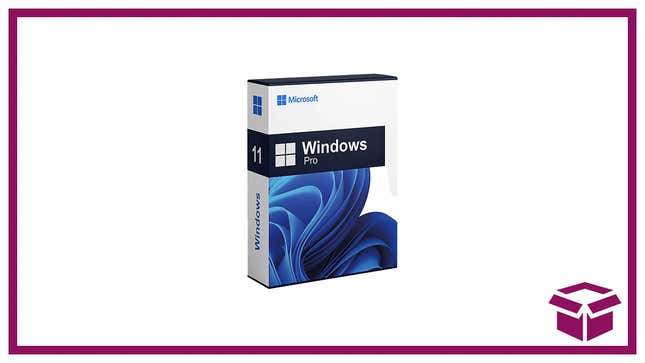 Need a new copy of Windows? You don't have to buy a whole new computer. Until tomorrow, you can get a downloadable copy of Windows Pro 11 the latest Microsoft Windows OS, that you can download and use straight away for 84% off at StackSocial. Designed for anyone who's part of the hybrid and remote work world, this OS boasts a clean and simple, powerful, and modern UX. It also has a host of new features to help you make the most of your available desktop space, while being a Zero Trust-ready OS that'll help protect valuable data and access, wherever business takes you. Or personal use — we aren't judging. You do need an OS to watch your favorite TV shows and movies, after all!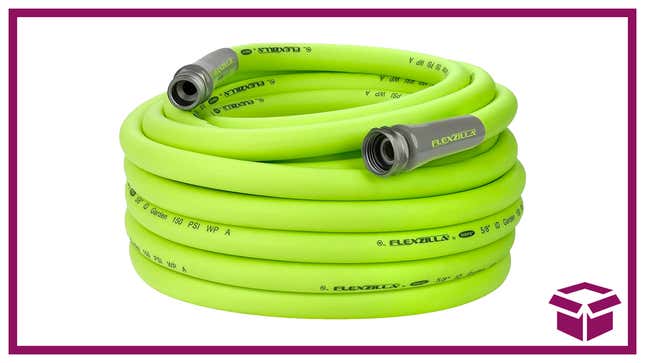 It's about to get hot, hot, hot, and your garden? Parched. Your lawn? Hopefully not beyond repair. You need a garden hose that will do an above-average job—and this $55 hose by Flexzilla is up for the challenge. This leak-free hose is made of crush-resistant, hybrid polymer—which dads definitely understand. But what you need to understand from that? It's just a really strong hose. Truly, this long-as-heck Flexzilla hose can bend around corners and coil easily without denting its form. The hose connects to these anodized aluminum ends that are leak-free—so your grass won't have errant puddles where the hose lays. This could be a great gift for dads who are lawn-crazy—as many are. Buy it while it's 49% off, and share the love for Flexzilla.
Best Graduation Gifts 2023: Take $50 Off An Apollo Neuro Wearable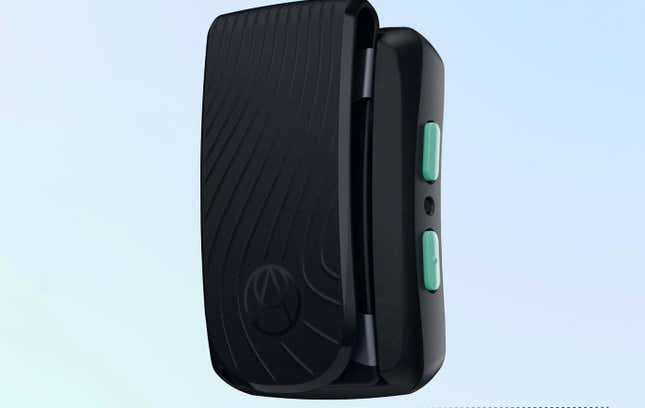 Maybe you have a proud and very nervous new graduate in your life. We all know the next steps in life, whether it be sending your grad off to college, graduate school or into the workforce can be stressful and anxiety-inducing. Developed by neuroscientists and physicians, the Apollo Neuro is the first scientifically validated wearable tech that employs novel touch therapy through soothing vibrations from low-frequency sound waves felt from a wearable that could be worn on band around your wrist or ankle or as a clip attached to a shirt collar. These soothing vibrations help reduce stress – and helps give the user more power over their moods and mental health. From now until June 30th, you can save $50 on the device.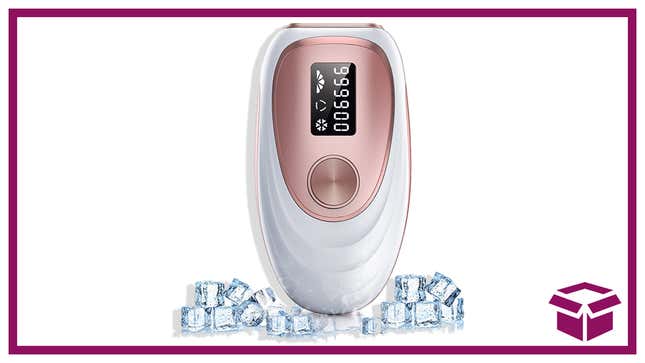 It's almost summer. How often do you find yourself shaving your pits, legs, or private areas so you can put on a bikini? First off, you should unpack whether you're doing that because you want to be doing that or if it's that you feel society has put unrealistic expectations on you for your body to be unnaturally hairless. But at the same time, I'm a man and you shouldn't listen to anything I have to say when it comes to what you choose to do or not do to your body. So go off queen. Having said all that, if you are someone who frequently shaves because you like the way its looks and feels, but you just hate the act of shaving, you can consider laser hair removal. This at-home system is the #1 Best Seller on Amazon. It's lightweight, easy to use, and has a built-in cooling mechanism to increase your comfort during the process. This laser hair removal system is normally priced at $200. Right now, Amazon has it discounted by 58%. That's not all though. You can clip the coupon on the item page for an additional 5% off, bringing the total down to just $80. That's $80 to maybe never have to shave again.
Live Your Best Life By Laying Out in a Vivere Hammock All Summer Long for $70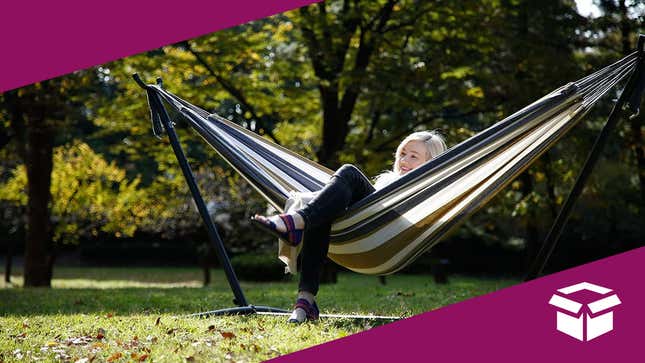 The sun's out so why are you taking your naps on a couch? This Vivere hammock is the perfect place to lay out for hours on end this spring and summer. Its thick and tight woven cotton material as well as its superior polyester end strings ensure long-lasting support. Its legs are coated with zinc to prevent rust or scratches to the surfaces. It even comes with a premium carrying bag so you can take the hammock and stand with you wherever. The Vivere double cotton hammock typically goes for $140 but right now you can get yourself one for just $70. That's a 50% discount.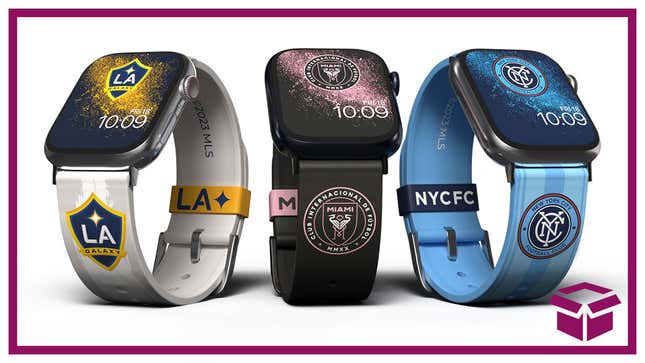 Looking for that elusive, perfect gift for the Dad that has everything (or at least has an Apple Watch?) MobyFox, a leading creator of tech accessories and digital content, just announced its official partnership with the MLS to create smartwatch bands for the top Major League Soccer teams. Each strap features the team's primary and alternate logos, plus an easter egg unique to each team that fans will love. This smartwatch band design is officially licensed by MLS; package includes 2 sets of connectors to fit both small and large sizes of Apple Watch and every Series 1, 2, 3, 4, 5, 6, 7, 8, Ultra & SE, as well as Samsung and other Android smartwatches with a 22mm pin.
Get a Comfortable and Breathable Carhartt T-shirt for 25% off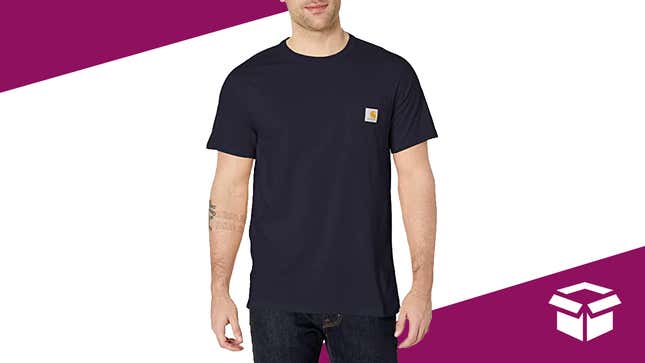 Despite what many think, Carhartt makes more than just hats and beanies. Take this T-shirt for instance. Made from a cotton and polyester blend, this relaxed-fit pocket tee is comfortable to wear all day long. It's designed with a quick-drying tech so you can stay active and it comes in a whole bunch of colors, both neutral and bold. The material is able to stretch with your movement and has mesh side panels to stay breathable on hot days. This Carhartt tee normally goes for $30, but right now it's 25% off. Maybe throw it in with some other gifts for Dad this Father's Day.




This Game Table Can Entertain Family and Friends While You Save 26%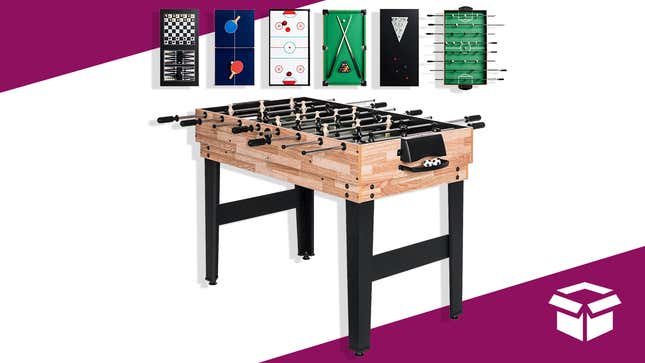 Looking for a way to entertain your guests but just don't have the space for something big? Maybe you just can't choose between going in the direction of a foosball table or perhaps air hockey. Fear not. This 10-in-1 game table can convert to foosball, pool, hockey, backgammon, and much more. The interchangeable top lets you easily swap between games —the perfect addition to any child's bedroom or finished basement. The 2' x 4' game table is typically priced at $190, but right now you can get it for 26% off. $140 is the lowest it's been in the past month.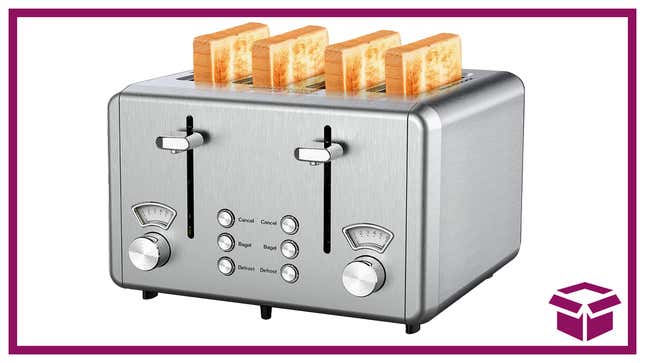 If you believe no breakfast is complete without a yummy slice of toast, then you're one of us. What could be better than a steaming piece of bread, crisped just right, loaded with butter and jam? Jelly, even? It's hard to beat bread in any form, let alone the kind that tastes like you just baked it yourself, only with added goodies. If that sounds like one of the most delicious things you could possibly imagine, here's something else you'll be delighted to hear: this two slice Whall toaster is on sale right now at Amazon.
Get an Exclusive Lifetime License to Microsoft Office for $40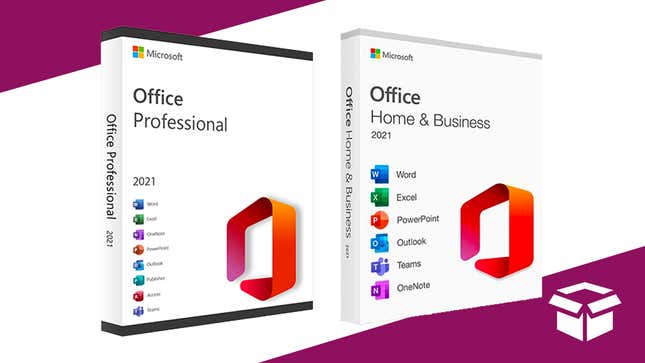 So you're starting your career. Congratulations. I'm sure along the way you'll need Microsoft Office, THE professional suite for THE most professional companies. I think. Anyway. You can grab the full Microsoft Office suite for $40, both for Windows or Mac. This is an exclusive deal, and StackSocial is one of the only places you can grab this lifetime license. Hop on Teams and show your new PowerPoint presentation, then slot it into the proper Excel sheet or Word doc. Whether you're on Mac or Windows, this deal isn't one to miss.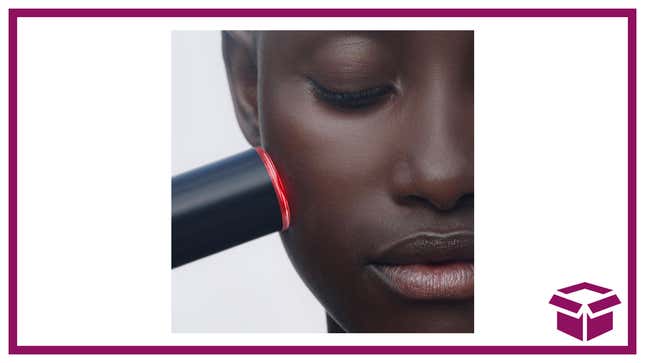 If you want to enhance your skin's natural beauty, you may have to make some sacrifices. But with the LYMA Laser Light Therapy device, you can easily manage those sacrifices from the comfort of your home. This cold laser therapy device is a major technical breakthrough priced at $2695 and a worthwhile investment for your beauty routine. Instead of superficially treating the skin like its less expensive counterparts, LYMA dives deep, obliterating imperfections and energizing your skin cells. Pioneering in its category, it matches the power of in-clinic lasers, boasting an impressive 500mW of interrupted laser beam light while remaining cool to the touch.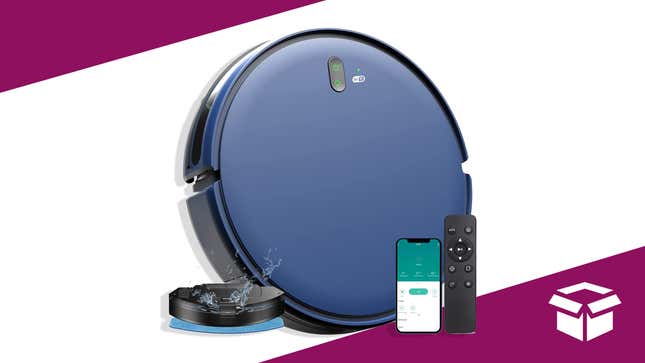 There are a ton of household products labeled "Smart" products these days and they're mostly for reasons that feel like a gimmick. And yet, the robot vacuum earns that title. It's given me actual time back into my day by allowing it to run a daily sweep of my apartment. I don't need to clean myself as frequently and am greeted by a freshly vacuumed apartment every day I come home. This XIEBro robot vacuum and mop combo is ideal for hard floors and carpeted areas. You can control it via its smart app and pair it with Google Assistant or Alexa to set routines or command it to start cleaning whenever. The robot vacuum and mop combo is a whopping 79% off, bringing the price from $800 to just $170. Start cleaning your house without having to lift a finger.

Summer Sale: Take Up to 30% Off at Forever 21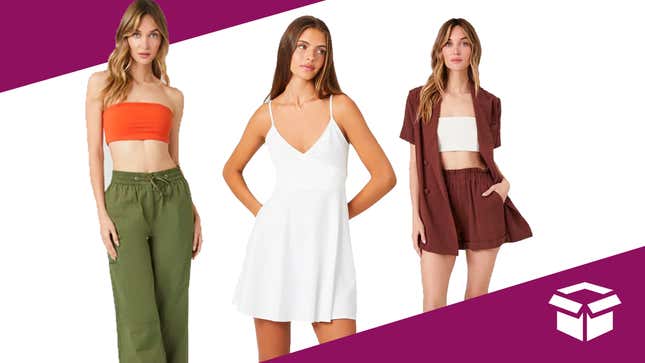 Nothing says summer like cotton blends, matching sets, and lightweight dresses. Forever 21's new summer arrivals are killer—with options in all of those categories and more—like neutrals, crop tops, and summer pants. Yes! Summer pants! If you use the promo code BMSM20, you can take 20% off your purchase no matter the total, and if you spend over $85, you can take 30% off with the promo code BMSM30. So no, you won't have to wait til all the good stuff goes on sale at the end of the season—it's all on sale right now with these promo codes! 'Cause nothing beats a beach day when you're wearing a cute matching set, right? Use the promo codes and enjoy an affordable, comfy upgrade to your summer wardrobe.

Don't Waste Away Your Money in Margaritaville—Save 53%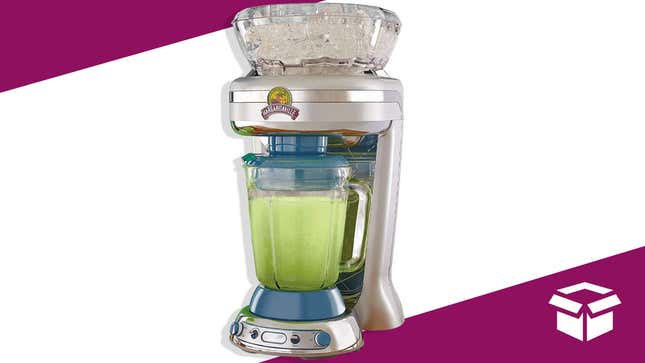 It's 5 o'clock somewhere. Treat yourself all summer long to your own homemade margaritas with the help of a Margaritaville Key West frozen concoction maker. Instead of crushed ice, this machine uses premium shaved ice for a more authentic experience than when using a standard blender. Prepare up to 2.5 pitchers of margaritas or other frozen drinks. Easy to use as it has four preprogrammed drink settings and blending cycles. The perfect gift for your Jimmy Buffet-loving dad this Father's Day. This Margaritaville frozen margarita maker typically runs for a whopping $400. Not today though. Today, you can get it for over half off.

Target Sale: Take 50% Off of Select Outdoor Furniture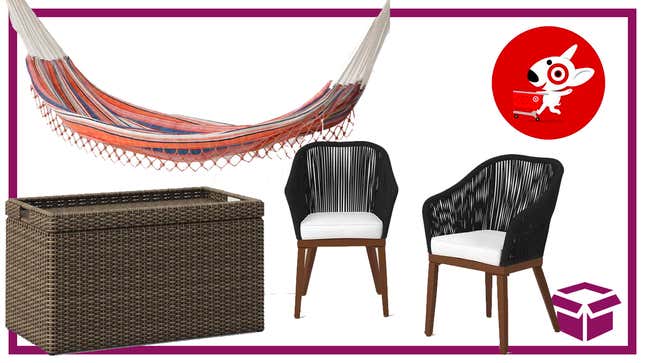 Okay, huge, huge news. Target, obviously known for sales and affordable, high-quality stuff, is taking 50% off select outdoor furniture. Not just the "finishing touches" furniture, but the staples—like this linen and wood loveseat or either of these seating sets. All of them are 50% off, and all of them are $250 or under for the set. You'll also find quirkier items, like a hammock for $43—in bright stripes or soft beige—and this all-weather wicker coffee table for $100. Surprise! It's also handy storage for throw pillows, blankets, or just outdoor stuff. Again, there are soooo many outdoor choices 50% off right now—so if these didn't spark your exterior design inspiration, something will.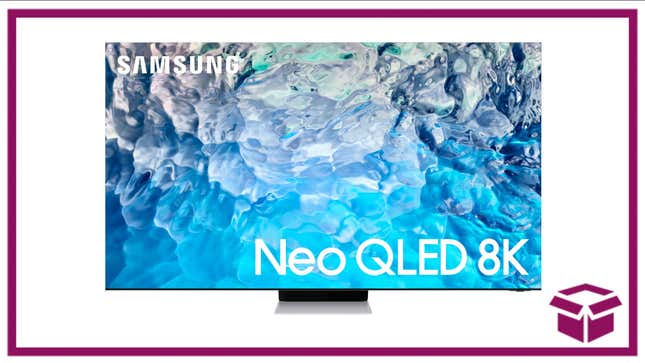 If you're looking to spend some serious cash on a new TV, you can't go wrong with an 8K display. It's true there isn't a ton of native 8K content out there right now, and much of what you'll watch will be upscaled, but future-proofing is always a good idea. And if you're going to bite the bullet and grab an 8K TV, a Samsung 65" QN800B 8K QLED TV is quite possibly your best option. It's on sale for a whopping $1,800 off right now at Samsung, making it just $1,700 in comparison to its typical price of $3,500. This TV boasts bright colors, low input lag, and high peak brightness. It also has an unmatched local dimming feature as well as reflection handling, so you can kiss frustrating glare goodbye. HDR content looks great, too, and if you choose to game on this TV, you'll be in for a world of eye-popping color and quality. Plus, it upscales lower-resolution content well, which is always a plus. If all that sounds good to you, you'd do well to go ahead and lock one in. It likely won't stay in stock long.
This Handheld Vacuum Is Perfect for Cleaning the Crumbs in Your Car and is Just $60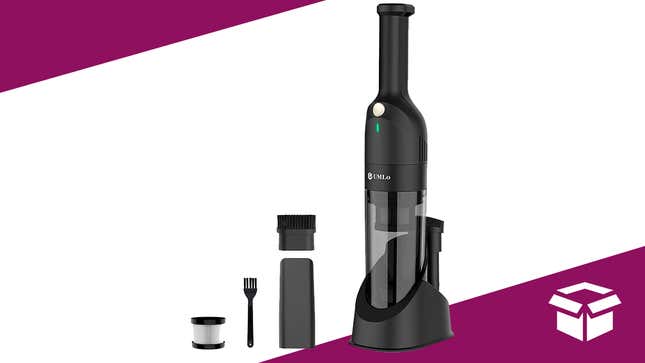 Let's get prices out of the way here. This vacuum is $60, down from $250. Clip the coupon for a few bucks off the listed price. This is a good handheld vacuum. 30-minute runtime, attachable brushes, narrow enough for the crevices of your car or the spaces between your keyboard. At 1.3 pounds, it's lightweight—easy to carry around your home. The dirty stuff (ha, ha): this vacuum has a large dustbin and four layers of filtration to catch 99.99% of ultra-tiny dust. When needed, you can clean the filter in your own sink. It has two different power modes and a one-button design. Small and mighty! $60 down from $250 is, to borrow a word, bonkers.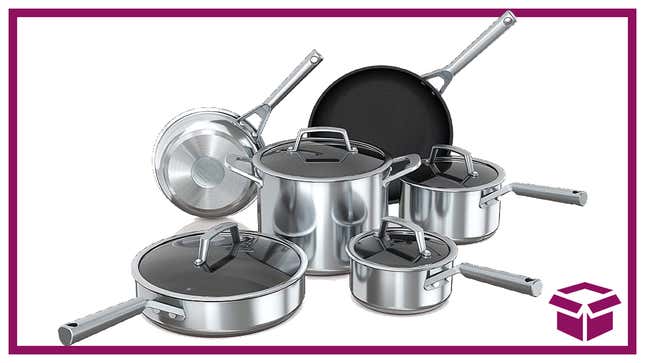 As a newbie home cook, you've probably cobbled together cookware leftover from college and random pots and pans your roommate has around (you get along, it's cool). Buying a full cookware set is a total level-up—and this Ninja Foodi stainless steel set is $160, down from $390. No more scrambling, because every one of these pots and pans has a lid. A transparent, glass lid, too, so you can see what's cookin' inside. Stainless steel, and of course, nonstick, this 10-piece set will set you safely on your cooking journey. They're also oven safe up to 500°F, which rocks for all your searing and shakshuka needs. Designed with an aluminium core, these pots and pans heat food evenly. 59% off is a heck of a sale—happy cooking!
Step Up This Father's Day and Get Dad a Folding Step Ladder for $85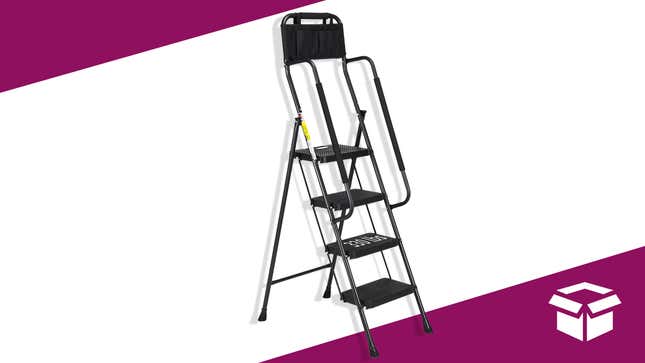 Father's Day is just around the corner. Do you have your gift picked out? Not to be too cliche but nearly all fathers love tools and anything to help with upkeep around the house. This four-step ladder has foam grip handrails for added safety while ascending and utilizes a safety buckle design. This means that when your weight is pressed onto the step, it locks the added in place to stay stable. With a 330 lb. weight capacity, this portable ladder can be used for projects in any room of the house. This folding step ladder is typically priced at $130. Right now, you can find it on sale for just $85 — that's a 35% discount.

The Path To Skin Salvation is Here From Balmonds for Just $12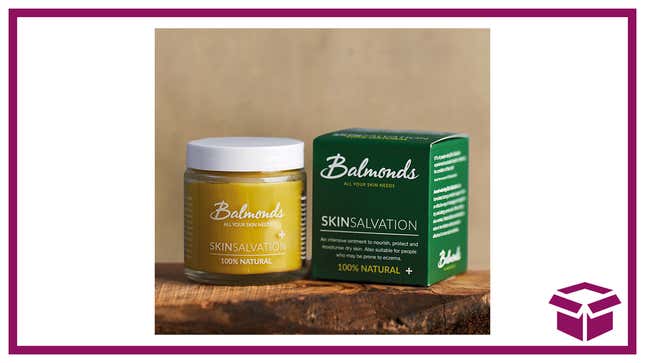 We can all relate to trying countless skincare products that promise incredible results. With Skin Salvation from Balmonds, you can count on an exceptional solution to anything from dermatitis to eczema to dry lips! At only $12, Skin Salvation has been a lifesaver for cyclist, athletes, and gardeners alike while saving the day on set across film and TV, used by crews at Marvel, Star Wars, and Bridgerton. Not only is Skin Salvation hailed as a holy grail for adults with troubled skin but it's great for the whole family, including pregnant moms and babies over six weeks old. Balmonds has developed a one-pot solution that is safe, effective, and made with beeswax. It has been approved by dermatologists and pediatricians, making it an ideal choice for those seeking natural Skin Salvation.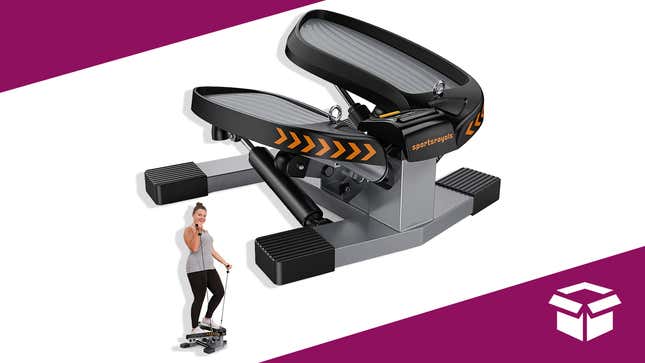 Not everyone has the space for a full gym in their house or apartment. We have to make do with what we have. But you don't need a ton of space (or time for that matter) to get in a solid workout. This stair stepper with resistance bands takes up hardly any room. The multifunction display will show you data like your time, steps, speed, distance, and even calories burned. And when you're done, you can just tuck it right under your bed. This vertical climber exercise machine normally goes for $230. Right now, its over 50% off at just $110.

Create Some Shade With a Canopy Gazebo for Just $180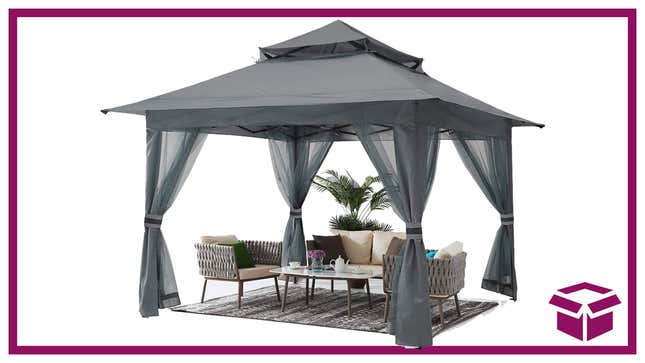 If your patio is lacking in shade, like mine, a simple umbrella may not be cut out for the job. That's where a canopy comes in—or, as Amazon calls this bestseller, a pop-up gazebo. This 13' x 13' canopy encircles (or en-squares?) your seating area, shading it with a gentle, gauzy embrace. If you're not feeling the vibe of a gazebo with curtains, you can unzip the mesh walls and let the air flow. The very top of it is ventilated, too—so even if you want to live inside the gazebo's mesh shadow, you get some nice cool air anyway. Important to note that the roof (so to speak) blocks 99.99% of UV rays—so you'll be sun-damage-free as you sip your little drinks. This summer bestseller is a deal at under $200 right now—let the good times roll.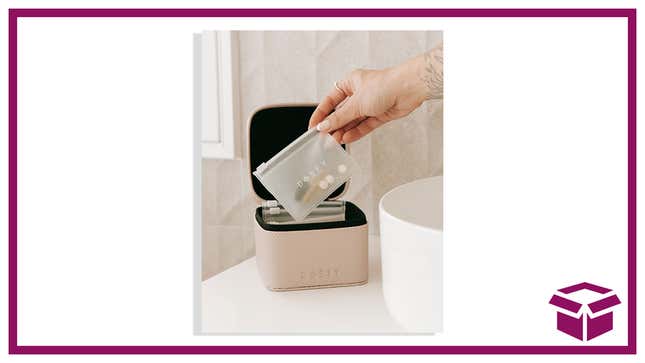 Most drugstore options for organizing pills are, frankly, pretty bleak. So it makes sense there's a ton of buzz around Dosey, a millennial-founded Australian brand that offers a totally new spin on pill pouches and organizers. These containers look and feel like luxury travel accessories without sacrificing function, and they're now available with a variety of discounts, including up to $16 off a bestselling set. The organizers come in different styles and a bunch of on-trend colors, including dusty pink, lilac, and sage. The brand took off worldwide after a viral TikTok video showed its vegan-leather pouches next to your average drugstore pill organizer (no contest). Reviews are overwhelmingly positive, with a bunch of enthusiastic comments ("Most aesthetic pill organizer ever!!! ❤️") and a 4.82 out of 5-star rating last we checked. Dosey is offering our readers a range of discounts, so check out their sale here.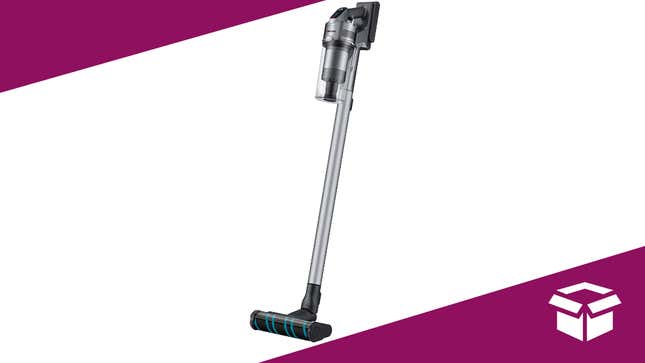 We're always fans of Samsung deals—and of cordless stick vacuums, like this Jet 75 Cordless Stick Vacuum. Right now, you can grab this beauty for $300, down from $500. This lightweight, multi-surface wonder converts to a handheld for narrow or high surfaces. Because the Samsung Jet 75 has a Turbo Brush and intense suction that works on many surfaces, this is great for families with pets. It's also important to note the 5-Layer HEPA Filtration for this reason; it filters dander, pollen, and other allergens with ease. A nice cordless stick vacuum is a small investment for a super-clean home year-round—not just for spring cleaning!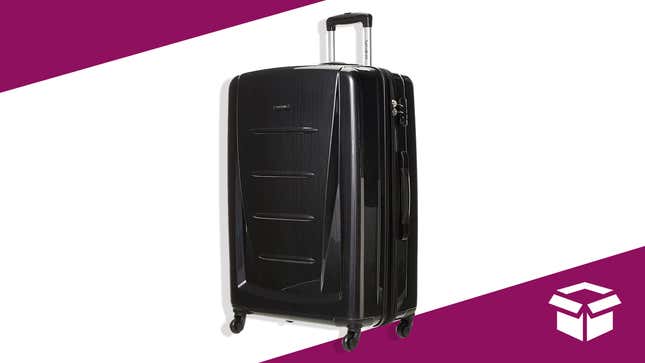 Get out and see the country in 2023. And do so with the help of this stylish piece of check-in luggage. The 360° multidirectional spinner wheels make it simple to traverse the airport or cities, and the retractable handle can be used to push or pull. Plenty of space inside for all your belongings and they'll be well-protected thanks to the durable, hardshell exterior. Available in a variety of colors that you can easily spot from across the luggage return. This 28" suitcase is now down to just $153 at Amazon. That's over a 50% discount from its usual price of $310.

Always Have Ice Cubes Handy With a Countertop Ice Maker for $60 off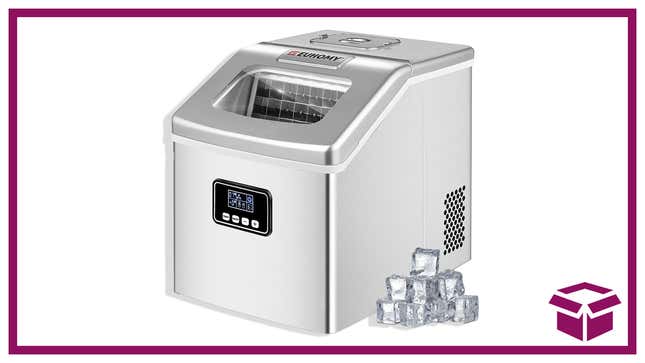 I had always wanted a refrigerator that had a built-in ice dispenser. Growing up, it was the height of luxury in my eyes. I desperately wanted to install a fridge with one once I had my own place but realized the water hookup was on the opposite side of my kitchen. It would have been way too expensive to reconfigure the entire kitchen just so I could get my ice. Here is the next best thing. Get a countertop ice maker so you always have ice handy. This one can make 40 lbs of ice over the course of 24 hours. In a rush with an empty ice maker? No worries, it can make 24 ice cubes in just 12 to 18 minutes. This Euhomy countertop ice maker typically goes for $230. Right now it's on sale for just $170. That's a $60 discount.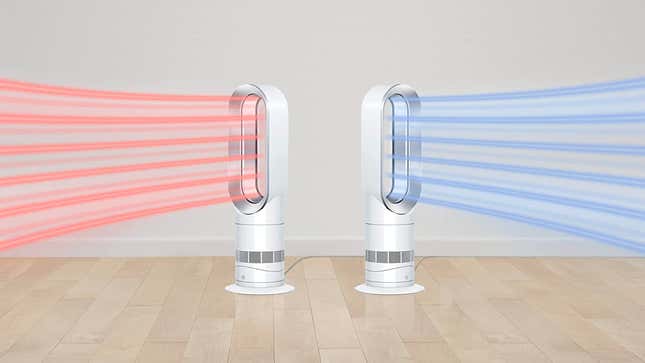 A wise person once said, "A fan is only useful when it is hot out." I'm not sure who—probably a made-up aphorism by a blogger of some kind, but I digress. Dyson is going to defy what you think a fan does with the Dyson Hot+Cool. What's this 27% off fan say "Hot" for? Well, in the winter, it can heat. Currently, you can buy this technological marvel for $330, down from $450. Dyson's Air Multiplier technology uses the air surrounding the fan to increase airflow in an uninterrupted stream. In hot weather, this means it cools you fast—and in cold weather, it provides personal heating. The long-range fan also oscillates if you want it to, distributing that beautiful, temperature-controlled air to you and your loved ones. This isn't something you're going to use for a few months of the year—it's a year-round investment. Better buy it while it's on sale.

Get a Lifetime Subscription to Babbel for $250 and See If You Can Learn Every Language Before You Die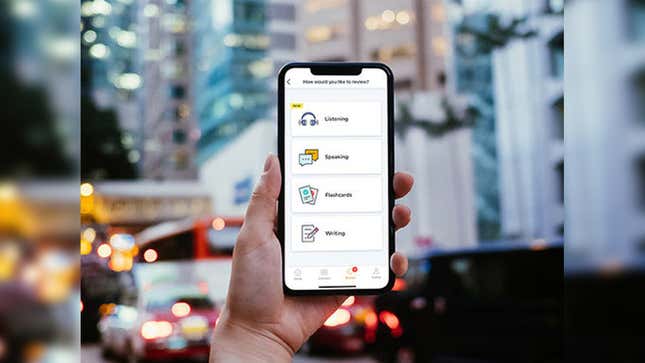 Ever wanted to learn a second language? Ever wanted to learn every language? Babbel is challenging you to do just that. The service is currently offering a lifetime subscription for $250. With courses available in fourteen different languages—Spanish, German, Italian, French, Portuguese, Swedish, Turkish, Dutch, Polish, Indonesian, Norwegian, Danish, Russian, and English—you can spend the rest of your life trying to learn them all before dying of old age. Dedicate your existence to becoming the world's greatest communicator. Let's not forget though just how long a lifetime subscription is. Babbel only launched in 2007. Who's to say how many more languages they'll have added by like 2080? Perhaps the language of our new alien overlords after we're conquered in 2055 or maybe the speech of the Atlantis merfolk we make contact with to ally us in our rebellion against the aliens in 2068. Or, you know, maybe they'll add Mandarin.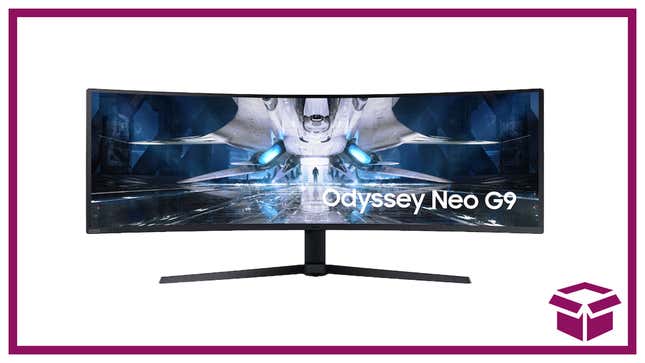 Memorial Day is over, but the sales roll on. Head to Samsung for up to $600 off their critically acclaimed 49-inch Odyssey Neo G9 curved quantum mini-LED gaming monitor. Or increase your savings by another $150 by buying the Odyssey Neo G9 from Amazon, where it's currently just $1,541. Considering this is a $2,300 monitor on non-sale days, this is a prime opportunity to blow away your current flatscreen gaming monitor. The Odyssey Neo G9 has an ultra-fast 240hZ refresh rate and 1ms response rate, and the Quantum HDR 2000 resolution on a huge wraparound screen will fully immerse you in whatever gaming world you're grinding away in. This razor-sharp massive monitor won't be available for long at these prices — run to Samsung or Amazon now and cash in.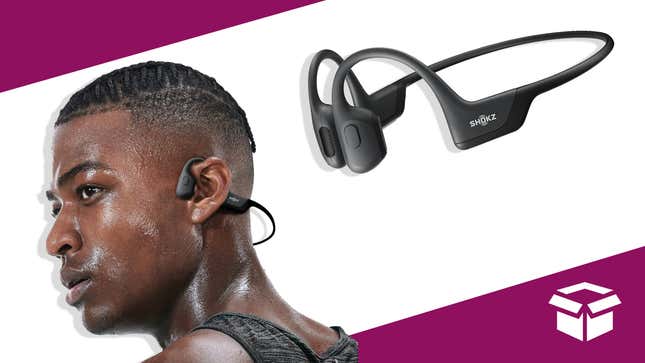 Sometimes, the only thing making it hard to start working out is the lack of distraction while doing it. I know I can't go for a run unless I'm listening to music or a podcast. These sleek headphones sport a winged tip and a wrap-around frame to keep them securely in place—ideal for working out or going on runs. They've got 10 hours of battery life on a single charge. If you ever find them dead before you need to work out, fear not. Just five minutes of charging will get you up to one and a half hours of battery life. These bone-conduction sports headphones normally run $180, but right now they are on sale for 22% off. That brings them down by $40.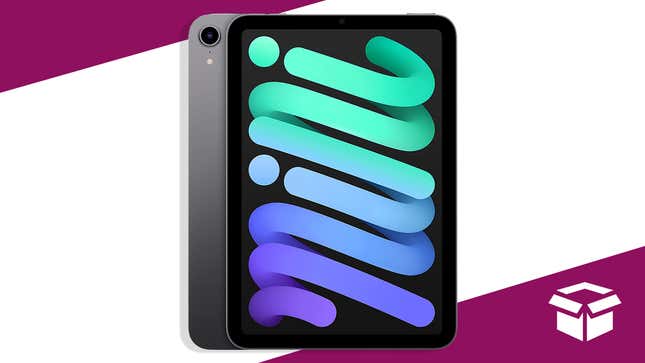 If you're an Apple fan, then you know that the company's popular iPhones, iPads, MacBooks, Apple Watch, and AirPods don't come cheap—and sales can be sporadic. However, right now you can get the latest iPad Mini for a real good price. This tablet has an 8.3" retina display, 64GB of storage, WiFi 6 enabled, and utilizes the new A15 bionic chip. Available in pink, purple, space gray, and starlight, you'll be able to take photos, write down notes, mark up documents, edit videos, and more. The iPad Mini 6th generation typically goes for $500, but right now you can get it for $100 off.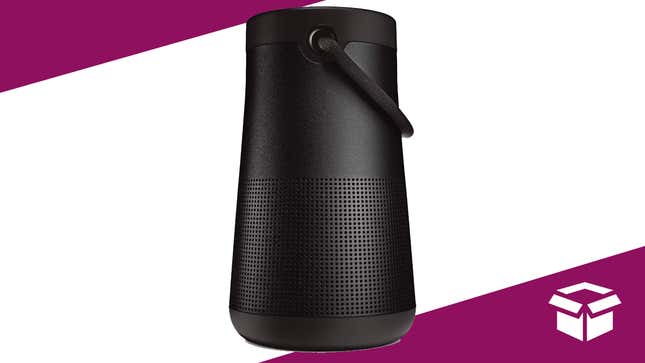 Engineered to provide a 360-degree speaker, the Bose SoundLink Revolve+ is one of the nicest Bluetooth speakers on the market. Bose's water-resistant speaker is a great choice to improve movie night, start the party, or have some tunes by the pool without worrying about damage. Featuring a 17-hour battery life, you can play it for almost an entire day without worrying about wires or charging. If you're looking for more practical uses, this is a great hands-free device for taking calls around the house and contains a built-in speakerphone. At 24% off, we're comfortable calling this a stellar deal.
Hit Those Travel Goals in 2023 With a Lifetime Subscription to Dollar Flight Club for $100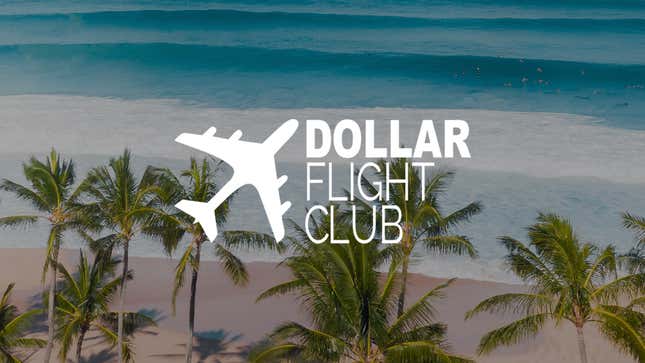 See all those destinations you've had on your traveler's bucket list this upcoming year with the help of Dollar Flight Club. With its premium plus plan, you'll be able to browse flight deals going for up to 90% off in business, premium economy, and economy class. That includes both domestic and international flights. StackSocial claims this package is valued at $1,690. While I've never seen it not grossly on sale for way, way cheaper, the $100 it is now is still a great offer.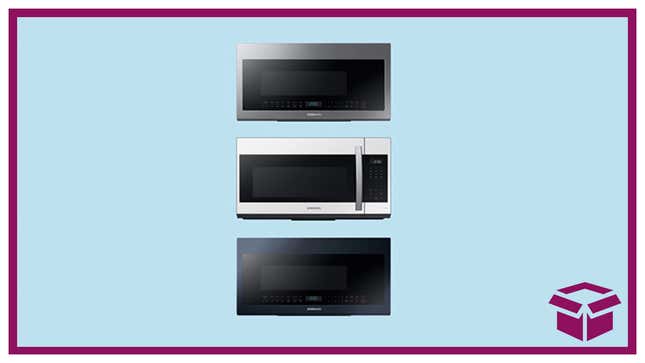 Kitchen upgrades are on the menu during Samsung's Memorial Day sale, starting with over-the-range microwaves for up to $167 off, now through June 7. Sizes range from 1.1 to 2.1 cubic feet, with multiple colors and models all marked down during this event. Several of these great over-the-range microwaves come with a fingerprint-resistant finish, and smart models with Wi-Fi connectivity and voice control are also included during this two-week event. The discounts range from $120 to $167 off regular pricing. Few appliances get more use than your microwave, so celebrate your Memorial Day weekend with Samsung and give yours an upgrade at a big discount.
Crocs Is Offering Up to 50% off Select Styles for Memorial Day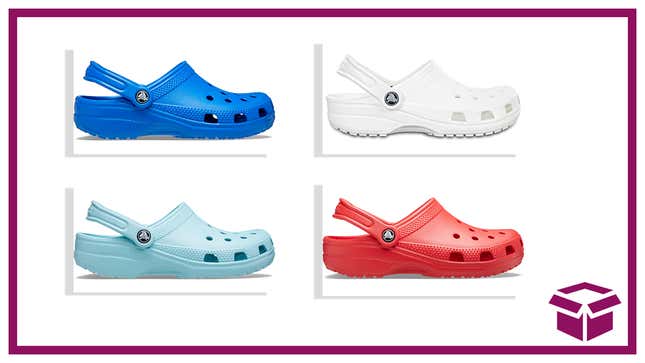 There's never a bad time to invest in a pair (or three) of Crocs. But this Memorial Day, America's favorite irreverent footwear brand is offering a great sale — up to 50 percent off select styles, plus an extra 20 percent off any discounted item. Check out shoes for the whole family and use promo code MEMDAY20 to lock in the extra savings for a limited time only. With more than 27,000 five-star reviews, you can't go wrong with the brand's Classic Clog, now available in nearly 30 colors. But Crocs is a lot more than the shoe that made it famous. Men, women and kids can choose from a variety of styles for all seasons. Fans of brands like Disney and Marvel will find unique designs. And as always, Crocs are water-friendly and easy to clean, making them a great choice for summer. So check out the Memorial Day sale today before the discounts end — up to 50 percent off select styles, plus an additional 20 percent off discounted items with promo code MEMDAY20.
This Telescope for $85 off Will Let You Stare Into the Stars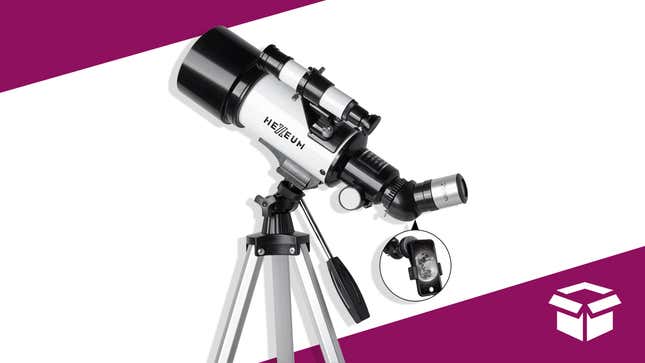 Telescopes have revolutionized our understanding of the cosmos by revealing the mysteries of distant stars, galaxies, and planets. Who wouldn't want one? This telescope is perfect for any kid or adult interested in astronomy. The telescope is super portable—able to fold into the included carrying bag. You can even mount your phone and use the telescope as a lens to take high-quality photos from far away. It even uses a wireless remote. This telescope normally runs for $250, but right now it has been discounted down to just $85. That's a 66% savings.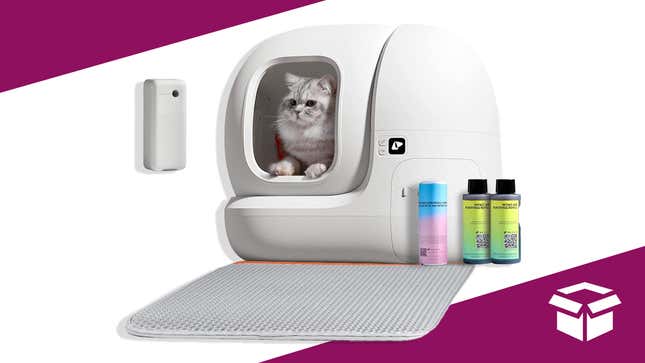 We love our cats, but by gosh do I hate cleaning up after them. I don't know how but my cat drops bigger bombs than I ever have. I'm not sure how they even fit in his tiny, seven-pound body to begin with. Nevertheless, it is still my doody—I mean duty—to clean up after him. That is unless I outsource it to the robots. This automatic self-cleaning litter box has enough capacity to handle 15 days of usage so you don't have to worry about them being left home alone. It even deodorizes using refrigerator-grade odor elimination. This self-cleaning cat litter box normally goes for a whopping $799. However, you can get it right now for $200 off. That's a 25% discount, bringing it down to just $599.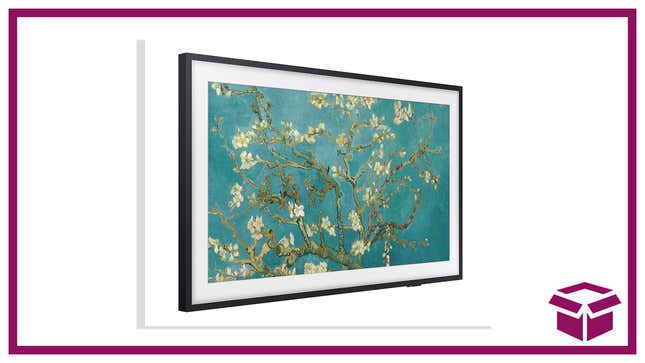 Seriously, do not miss this deal: Samsung's "The Frame" Smart TV is on sale for Memorial Day at up to $800 off. This is one of the most stylish flatscreens on the market, designed to hang flush against the wall and disappear into your decor like a work of art when you aren't using it. With anti-reflection technology, images of works of art displayed on the screen look like the real thing, and you can select from four different frame styles to match your home. The sale — up to $800 off — applies to sizes from 43 all the way up to 85 inches. With Samsung (which is running a bunch of deals this holiday, including $200 off a soundbar to pair with your new TV), you know your investment will be worthwhile. The company promises to make the process of buying and installing your TV easy. And if you check out the sale page, you'll see they're promoting additional special offers, too. Customers across the Internet rave about "The Frame" — get yours today for up to $800 off.
Save Big Now Through Memorial Day With Up To 76% Off Laptops at Lenovo

Promo Code SURPRISEOFFER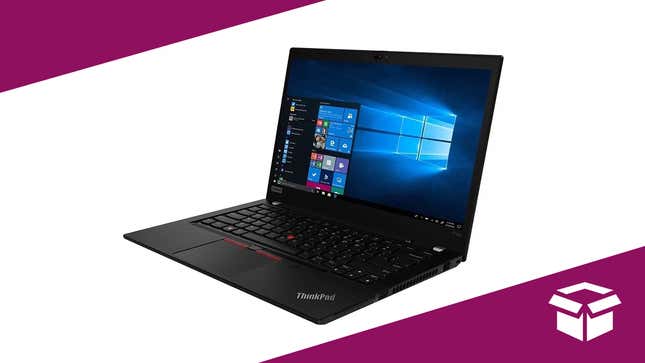 If you're ready for an upgrade ahead of Memorial Day, look no further than the massive doorbuster 76% discount on the ThinkPad line at Lenovo. Make sure to take advantage of Lenovo's holiday deals by stacking them to save even more! Get an additional $25 off $500, $40 off $750, $60 off $1000, and $100 off $1500. Creatives, dreamers, and gamers alike have incredible entry points on Memorial Day at Lenovo with code GAMINGEXTRA until June 4 for an additional deal on the already hot 43% off the highly rated Legion 5 Gen 7, complete with an RTX 3070 Ti, perfect for use with gaming and the latest AI applications. This is the perfect time to jump on up to 20% off gaming laptops to travel for the Summer, starting at just $760 in your cart with code SURPRISEOFFER from now to May 31.
Promo Code MEMDAY23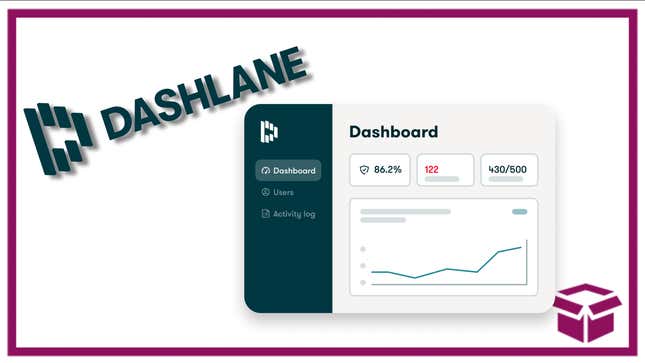 Cybersecurity is serious business. Take it seriously with Dashlane, a powerhouse tool that keeps your passwords safe while offering a variety of features designed to help protect and simplify everything you do online. It doesn't matter if you're looking to feel safer online or if you just need premium security features for your business. Dashlane can make life easier in a snap, all just in time for Memorial Day. Right now, through May 30, you can save 50% on new Dashlane Premium Plans. This limited-time Memorial Day deal, which you can activate with promo code MEMDAY23, nets you Dashlane's formidable toolset that keeps your online data safe for a discounted rate.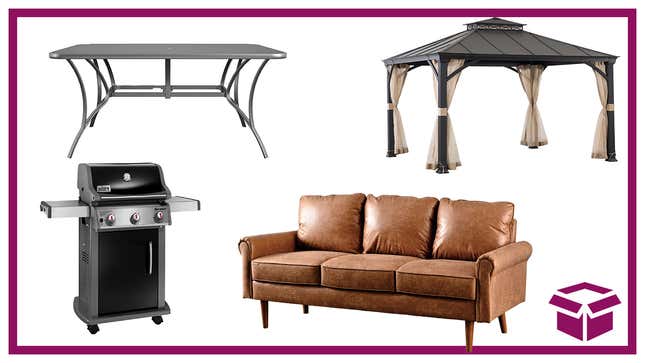 Wayfair has kicked the Memorial Day sale season into high gear with a massive clearance event, with deals of up to 70% off indoor and outdoor home goods running from now all the way through the holiday weekend and to the end of the month. Area rugs for both indoor and out are up to 70% off during this huge event. Outdoor furniture and outdoor lighting and decor are up to 60% off, just in time to get your deck or patio ready for the summer. If you're looking for big savings on big-ticket indoor home goods, you can take up to 37% on GE appliances, and up to 50% on mattresses. It's a week and a half of huge deals at Wayfair during the Memorial Day Clearance event, so get a jump on the rest of the crowd and check it out now.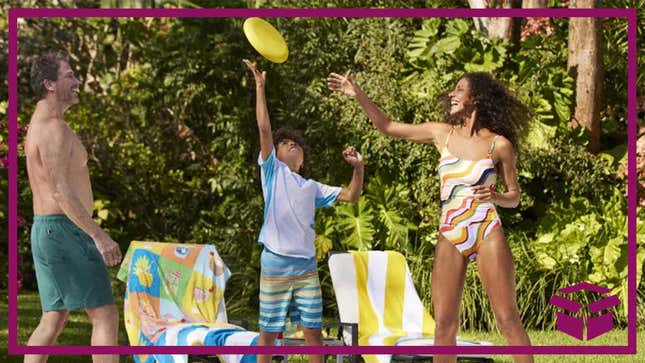 The only thing better than the much-needed 3-Day weekend is all the 3-Day sales that accompany Memorial Day Weekend. And Macy's has one that you definitely will want to check out. With up to 40% off and an extra 20% off select sale and clearance items using code MEMDAY, this will truly be a holiday weekend to remember ("A weekend of fun AND savings?!"). Macy's has you covered with everything from clothing to swim gear, jewelry, shoes, handbags, furniture and more. This is a storewide sale, so there's something for everyone and every occasion (Happy Father's Day indeed!). But just like the holiday weekend it only lasts through May 29th!












Best Mother's Day Gifts
TECH
Storage
Power
Audio
Home Theater
Computers
Software & Services
PC Parts & Accessories
Mobile Devices
Photography
GAMING
Consoles
Peripherals
PC
PlayStation
Xbox
Nintendo
Toys & Board Games
HOME
Home Goods
Smart Home
Kitchen
Tools & Auto
LIFESTYLE

Apparel & Accessories
Health, Beauty, & Grooming
Camping & Outdoors
Sports & Fitness
Pets
Travel
MEDIA
Online Courses
Movies & TV
Books & Comics
Music
Gift Cards