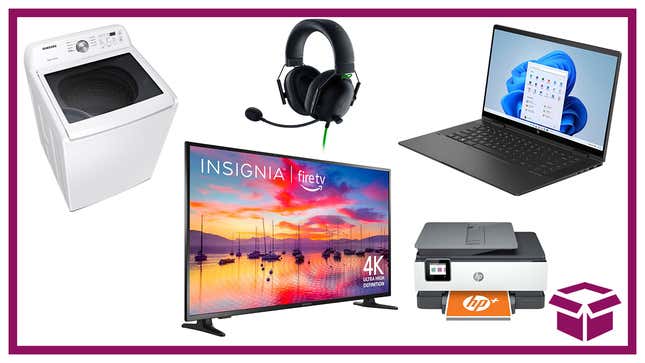 Amazon Prime Week may be grabbing all the headlines, but you will definitely not want to sleep on Best Buy's Black Friday in July event, which starts today and runs through Wednesday. For the next 72 hours, the electronics giant will be pumping out the deals fast and furious on everything from printers to laptops, TVs, home appliances, and more.

Black Friday in July | prices and discounts vary | Best Buy
Best Buy is letting it all hang out for these next three days: cellphone deals, top TV deals, huge savings on laptops, desktop PCs and monitors, headphones and earbuds, wearables and fitness trackers, sound bars, even office furniture. It's all going to be marked down, but only through Wednesday, so check back early and often online or in store and get the best deals before they are gone for good.