Beauty products can be hard to buy if you don't already know exactly what you want. Gift sets typically mix together top sellers and new items to sample. They also tend to be pretty easy on the wallet, and are often tastefully packaged for the season. The sets assembled in this list will score you big points with a glamor guru.

This one is a personal fave. Who knew Selena Gomez could do makeup well too?! The mini Lip Soufflé Matte Lip Cream is this set is actually one of the best colors (bright red) I have in my collection and glides on smoothly. I got a discovery kit when this line first dropped last year, and I still keep the Perfect Strokes Mascara in one of my makeup bags. Big voluminous lashes in mere seconds. This set also has a Soft Pinch Liquid Blush (dewy peach), a great way to add a little color, and no pro artist experience needed. The Positive Light Liquid Luminizer (rose bronze) adds a sweet sparkle to top off even the most minimal of looks. This is a must for any busy beauty babe.
G/O Media may get a commission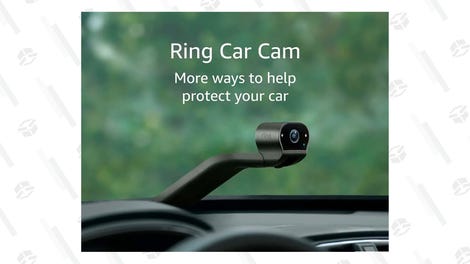 Youth to the People is a viral brand for a reason. Their Minimalist Kit is a crown jewel for the company and encompasses a three-step skincare routine. It has everything you need to properly remove daily grim, keep pores clear, brighten, and firm up your face. Maintain a healthy glow all while building a strong barrier of moisture to protect every inch. It's simple; with less, you can accomplish more. Cleanse, brighten, and hydrate.
I will always keep Bésame on these lists. I have almost every lipstick, and they are absolutely the best long-lasting ones I've ever had. You don't need to be into vintage fashion to appreciate the shades, but you can admire the historical research and craft that goes into each product. For the holidays, these seven sets are marked down to just $26. The matching lip and nail sets cover an array of decades and shades. Each has brilliant color to make you feel like a glamorous starlet from another era. My favorite is 1952's Wild Orchid, a vibrant violet with a little shimmer. These hues are all sure to turn heads.

Protecting the hair and body in one set is the dream. We all hope for perfect hair and skin, and while that might not be 100% obtainable, at least we can try. Drunk Elephant is a great brand that tends to be more expensive, so to nab a comprehensive kit like this for under $50 is a steal. Keep your tresses shiny and skin supple. Radiate into the new year since 2021's been so dull. The miniatures in this collection are Cocomino glossing shampoo, Cocomino Marula cream conditioner, TLC Happi scalp scrub, Wild Marula tangle spray, Kamili cream body cleaner, Sili body lotion, and Sweet Pitti deodorant cream. Not only will they help you shimmer, they're also adorably designed.



In travel-friendly sizes, the Small Wonders Set is four clean, skincare bestsellers ready to get you prepped for the new year. Not one but two mascaras to help your peepers pop, a glossy lip oil to leave your lips smooth and nourished, and an overnight treatment to rejuvenation your pucker while you sleep. It comes in a beautiful box covered in original artwork inspired by the movement of light and shadow across a painted desert. This is a gentle reminder to spread light and joy this season.
If one company knows about beautiful complexions, it's Dermalogica. This set is for those folks whose fussy skin needs something a little gentler. Give your face the calming, soothing love it deserves and protect it against further irritation. This trio will help quell triggers and restore some balance with protective products, including the UltraCalming cleanser, UltraCalming mist, and Calm water gel moisturizer.

If you've never tried or even heard of Kopari I can say they're pretty quality. Kopari's got a bundle of their best sellers to help you try a few of their offerings to see which is best for you. For just $86 you'll receive their top 4 items. I got to try the Coconut Exfoliant Crush Scrub in a sample box and have to say it's a great exfoliator for winter, it left my face and arms super smooth. The coconut scent isn't overwhelming either. You'll also get the Hydrating Shower Oil Body Wash for a fresh island clean. The Organic Coconut Melt is great for a multitude of things beyond just moisturizing. I've seen a few of these on the market and this one can be used in hair, under the eyes, even to help soothe chapped skin which is great for the cold weather. Lastly is Coconut Deo. This one is awesome for folks with sensitive skin looking for a deodorant that will protect the underarms and Kopari uses coconut and sage to do just that.
Cleansing, exfoliating, and hydrating are the tenants of good skincare—in that order. Just doing those three things will make a world of difference. Keep your skin in tip-top shape for the rest of the winter with this exclusive set from Murad. As the name suggests, this duo will leave your face smooth and dewy. Remember that everything from Dr. Murad is science-backed goodness for beautiful skin.
If you've never heard of Kosas, you are in for a treat. Kosas is one of the best clean beauty companies for a reason, every product I've tried from them over the years has been quality, and this Clean Start Set has a few of those items. The 'Everyday MVPs' is your new lifesaver for unexpected video chats. A little lip gloss and mascara and revive a face in seconds. Throw your hair in a cute messy bun and get voluminous lashes with the Big Clean Mascara in seconds. Add the Wet Lip Oil in this shiny nude/pink tint and instantly look a little more put together with minimum effort. And if it is a particularly stressful call, slap on the Serene Clean deodorant. Don't worry because this is formulated without aluminum and baking soda. It's also 100% stain-free. An ever-present purse product is the LipFuel Lip Balm. It hydrates even the dryest pout instantly and helps it look soft and luscious. Start your day with this set or use it as an afternoon touch-up. No matter when you use these, you will fall in love with Kosa. I guarantee you'll be purchasing more soon.
Now here's a little something for the gents. I'm a big fan of mini scent bundles like this, especially if the brand normally leans on the pricey side. The Murdock London cologne collection brings four mini fragrances, perfect for life on the go. You'll find Avalon (cool and breezy), Black Tea (spicy and woody), Patchouli (calming and retro), and Vetiver (adventurous and outdoorsy), making this another great way to uncover a new smell you might end up digging.
La Roche-Posay is the literal best. I try to include it in roundups as much as possible because, in short, it's the real deal. Now that we a plunged into the early sunsets and cold days, extra skin protection is needed. This three-step system is just what you want. The Toleriane Hydrating Cleanser will help remove makeup, dirt, and impurities but won't strip any natural hydration already in your pores. It only takes a few drops of Hyaluronic Acid in the morning and at night to keep a dry flakey face or neck at bay. Plus, it works perfectly with a tinted moisturizer or foundation. Add the Double Repair Facial Moisturizer with SPF 30 to protect you from the winter sun that can still cause damage. These French skincare experts developed this set for all skin types to provide all-day hydration.
Versed's Skin De-Srestting Set is a limited-edition box full of staples to keep skin calm and happy throughout the holidays. The secret to "de-stressed" skin and a tension-free face is the coveted Facial Acupressure Wand. A few targeted presses with this wand will alleviate puffiness and leave you refreshed. It is naturally cooling but it is designed to appropriately massage pressure spots. Combine it with the Clarifying Serum to clean pores, regulate oil, and prevent breakouts. Next add the Moisturizing Gel-Cream to lock in moisture, soothe skin, and reduce inflammation. This ultra-relaxing kit is the perfect gift for any busy pal.
A perfume box for the ladies, Rosie Jane's 7-day detox fragrance set is designed to help you find new smells for everyday life and even layer and mix them. When you read the names of the scents, you'll understand how most of these easily mesh together. Your aromas are as follows Leila Lou (pear, jasmine, and fresh-cut grass), Madie (sea spray, jasmine, and vanilla), James (fig, gardenia, and amber), Angie (honeysuckle, jasmine, and fig), Lake (vanilla, sandalwood, and neroli), Dylan (cedar, frankincense ad white musk), and Rosie (nude musk and rose). Treat your olfactory senses to a deluge of delight.
This set is fantastic. It just turned up on my doorstep, and I was blown away by just how much was included. SkinStore's Holiday Edit Box is for your favorite skincare lover. They selected some of my favorite brands and the best products to include this year. Wander Beauty's Baggage Claim Gold Eye Masks are a necessity for long hauls of winter travel. Elemis' Pro-Collagen Cleansing Balm is one of the greatest makeup removers I have on my shelf. There are altogether 12 items from full sizes to travel sizes to take on the road with you. This package will save you before, and after any holiday event you have to attend. I was blown away by how much it was able to get in here. Light up Nest Fragrances' Bamboo Mini Votive candle and try to wrap your head around only paying $150 for a box that should be well over $500.

Sunday Riley is one of those brands that when there is a deal you get your hands on it. Morning Buzz Brightening Duo can make a huge difference during this busy holiday season. Having a product on deck that can give you a brightening boost and down plan a few late nights is a must. This set includes some best-sellers: a Vitamin C serum and an eye cream. The serum tackles discolorations to balance out a fussy complexion. The eye cream controls puffiness and dark circles. Plus, adding a Vitamin C serum to your routine can jump-start your fight against the early signs of aging. Tighten, lift, and illuminate in just two steps.
All true divas know you have to be camera-ready at all times, and this essential bundle from Fenty will keep you prepared. Treat yourself to an Invisimatte blotting powder, blotting paper, and portable touch-up brush, gracing your face with the illusion of the perfect filter, no camera required. In all seriousness, blotting paper is life-changing, and you should have it with you always.
I stan Tula. I'm a big fan of their Rose Glow Cooling Eye Balm. This kit is an excellent way to find your product to obsess over. All the essentials are here for a basic skincare set: Purifying Face Cleanser, Resurfacing Toner, Hydrating Day & Night Cream, and an Illuminating Serum. I like the Hello Radiance Serum as a quick solution for tired skin. It all comes in a cute travel bag ready for you to fall in love with.
Nothing is more high fashion or classic than Chanel if you've got your heart set on a luxury item. I'm specifically speaking about N°5. The signature scent is undeniably sophisticated, as you might expect. I have a bottle on my nightstand, and it is coveted. This set has the iconic bottle and a refillable "twist and spray" to conveniently freshen up wherever you travel. N°5 was the world's first abstract fragrance, so it can come off a bit more complex, and it isn't for everyone. But for me, its beauty is in its complexity. Hints of rose, jasmine, citrus, and bourbon vanilla work in harmony for a sensual aroma. This is a pricey set, but you will win over whomever you gift it to.
Winter can be an absolute menace to hands and feet. And if you are like me and are a bit squeamish about manicures and pedicures this At-Home Space Set from Glytone is the answer. Without proper moisture in the cold months, skin can become rough and heels can crack, especially if they are trapped in snow boots for a few hours. Both of these products are great for first-time glycolic acid users. The hand and heel cream helps soothe and soften those spots tormented by chilly weather. Keep elbows and knees protected too. Use the peeling gel to revitalize and protect your face from the elements as well, all in the comfort of your own home.
Getting your hair back in order for the new year is a great idea. I love this journey for you. We all want strong and healthy locks in 2022. Klorane is meant for just that. The Detox Aquatic Mint Routine purifies each strand and tingles the scalp with plant-based ingredients. If you spend a lot of time outside, especially in a big city, this shampoo/conditioner combo will help cleanse it of any air pollution that's soaked in. Most users say they see a difference after just one use but most see the best results after about two weeks, either way, this is an excellent set for troubled tresses. There's also a Detox Dry Shampoo that'll keep everything in tip-top shape in between suds sessions.
No one is immune to a blemish here and there. And they always seem to happen when an important life event is on the horizon. I highly recommend keeping a kit like this on deck for just those occasions. Peace Out Skincare's Daily Heroes Kit has everything to save the day. This little bag houses the brand's most popular acne-fighting products. Bust breakouts in no time with the top-rated Acne Dots, Blemish Balm, Acne Serum, and Repairing Moisturizer. Each of these works to remove excess oil and impurities without drying out or making the situation worse.
This Hourglass Essentials Set is another great sampling of cosmetics from a great company. It's also a really good purchase for having everything you need in a makeup touch-up bag. The staples for Hourglass are their best sellers. Start with the lightweight and long-lasting Veil Mineral Primer. Add a little golden pink color to your cheeks with the Ambient Lighting Blush. Use the Caution Extreme Mascara for dramatic long full lashes. And bring it all together with their creamy, pink, long-wearing Confession Lipstick.
Merit deserves every bit of praise and this Favorites bundle will surely be yours too. I've got the No. 1 Brush in my collection after an Allure piece on it and it absolutely lives up to the hype. The difference between your skin and your foundation will be indistinguishable. Speaking of you'll pick your shade for the Complexion Stick, which is also a great concealer for uneven spots. There are eight shades to choose from for the tinted lip oil, you'll definitely get a hint of color as well as all-day moisture from the shea butter. Give your cheeks a dab of the Flush Balm to blend in (five hues to select from) and you're ready to roll.