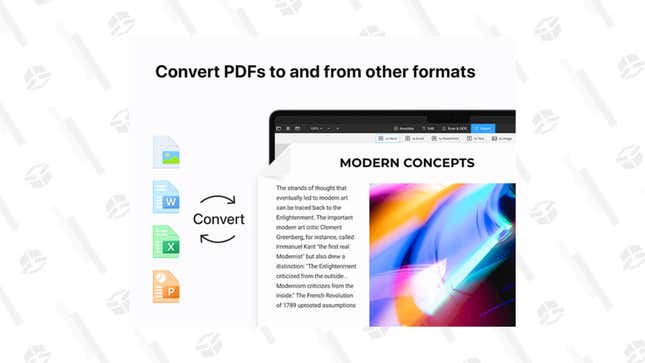 Editing PDFs isn't the most efficient process in the world if you don't have a good utility to do it with. Free apps and converters can be limited in what they offer you, and Adobe itself doesn't always allow for a full suite of options for you to make the changes you might need to the documents you've got. Snag a lifetime license to PDF Expert with this deal, which is only live for six more days.
PDF Expert One-Time Purchase: Lifetime Subscription | $70 | StackSocial
With one purchase, you'll have access to anything you need to mess with PDFs forever. Yes, actually forever, which is unfortunately longer than disc-based media lasts. CD rot is a thing. So long after that physical copy of your favorite show that got yanked from streaming and cable has become unusable, at least you'll still be able to edit PDFs...in theory, anyway. For just $70, that's a steal. You have to pay that much for a single video game in some instances these days. Better go ahead and buy it.