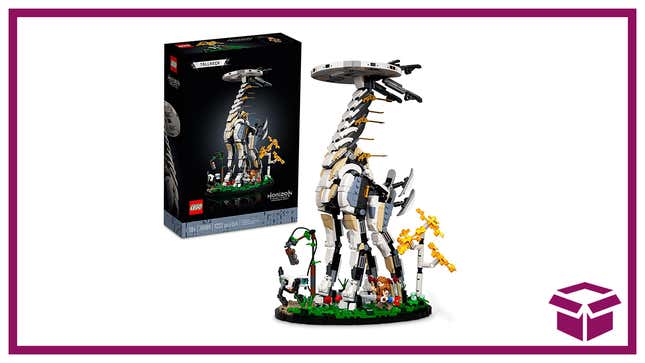 Have you played Forbidden West and wondered how the beautiful scenery and massive structures would look in LEGO form? With this 1,222-piece LEGO Forbidden West: Tallneck set you can jump into the world of Aloy (minifig included) and her Watcher pal — a perfect gift for any gaming friends in your life. This set is recommended for ages 18+, but with some assistance, this is a perfect activity for family night, only requiring 4 hours of build time.
Snacktaku Drinks Pepsi's Time-Jumping 1893 Cola Flavors
LEGO Forbidden West: Tallneck | $72 | Amazon
This unique set will bring any display case to life with the lush green base the step-by-step instructions start with, moving up to the majestic Tallneck itself, complemented by some sticker work at the top of the disc. The Tallneck can be taken off the base as well, as noted in this 5-star Amazon review.