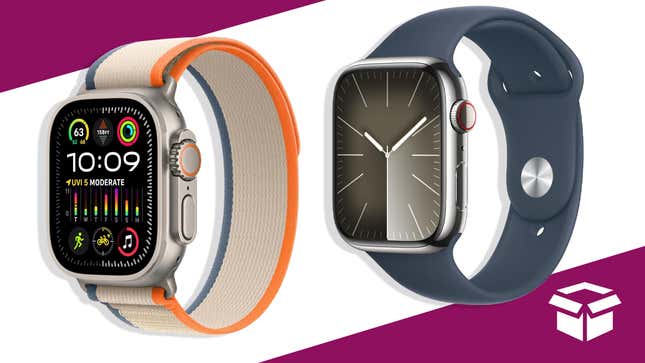 Apple's newest bunch of Apple Watches is coming real soon. The standout of the bunch is the new Apple Watch Ultra 2. This GPS smartwatch is designed to meet the needs of everyday use as well as acting as your personal fitness partner and utilizes an always-on retina display that is easy to see, even in direct sunlight. And now the Ultra 2 has an even brighter display to make reading it even easier. Both it and the new Series 9 each make use of a new processor capable of machine-learning tasks up to two times faster than the previous chipset. You can now also make use of double tap gesture — allowing users to simply tap their index finger to their thumb twice in succession for tasks such as answering a phone, stopping a timer, pausing music, and more. No need to even touch the display!

Apple Watch Ultra 2 & Apple Watch Series 9 | From $499 | Amazon
Originally written by Joe Tilleli on 9/13/23 and updated with new information by Miranda Martin on 9/26/23.