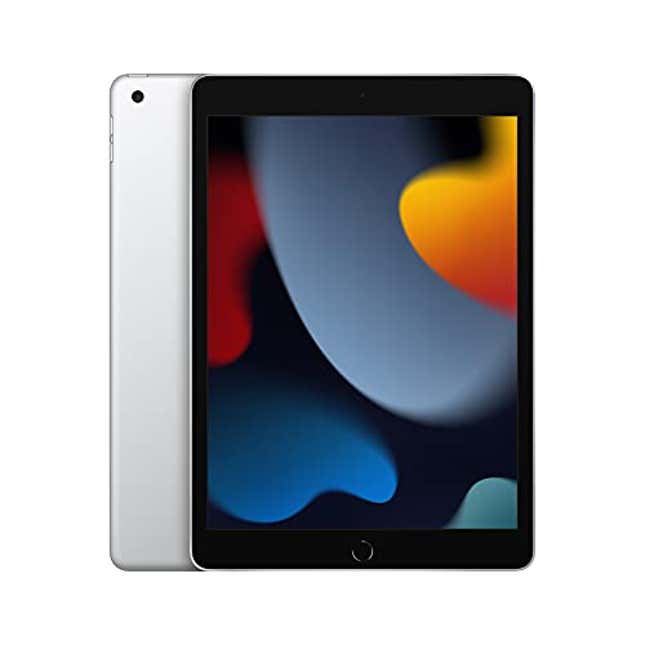 Are you interested in owning one of the most essential, yet affordable tablets in the market that perfectly balances work and play? Look no further than the sleek Apple iPad (9th Generation) - a powerful device now available at a 17% discounted price on Amazon.
Harnessing the prowess of Apple's A13 Bionic chip, this latest edition of the iPad delivers stunning graphics performance, making it perfect for both creating your next masterpiece and consuming media in all its vivid glory. It comes with a choice of either 64GB or 256GB storage options, catering to your varied storage needs to keep your favourite content at your fingertips.
The iPad's stellar 10.2-inch Retina display boasts of incredible detail and vibrant colors, making it a joy to watch movies or draw your creative pieces. The True Tone technology adjusts the display to the color temperature of the room, ensuring comfortable viewing in any light conditions.
To complement the remarkable display, the Apple iPad also allows for faster Wi-Fi connectivity. You can stay connected whether at home, work, school, or on the go for both your professional and personal tasks.
If capturing moments or video conferencing are some of your priorities, the device's 12MP Ultra Wide front camera and 8MP Wide back camera stand ready for action. The front camera supports Center Stage, a feature perfect for clear video calls and selfies, while the back camera is suitable for capturing photos and scanning documents.
Moreover, the accompanying Apple iPad OS propels this tablet's functionality to new heights. It allows you to run multiple apps simultaneously, write in any text field effortlessly with the Apple Pencil, and edit and share photos seamlessly. The device comes with Safari, Messages, Keynote, and more than a million other apps from the App Store.
The iPad also unfolds the ease of using the Touch ID instead of remembering countless passwords. This feature is integrated into the top button, making it easier for you to unlock the device, sign into apps, and make secure payments with Apple Pay.
The Apple Pencil and Smart Keyboard serve as handy add-ons that transform your iPad into an immersive drawing canvas and a note-taking device.
Simply put, the Apple iPad (9th Generation) is the epitome of versatility. Whether for work, play, learning, or staying connected, this exceptionally discounted product on Amazon is worth every cent.
This deal was originally written by The Inventory Bot on 7/13/23 and updated with new information by Emily Knepp on 8/16/23.