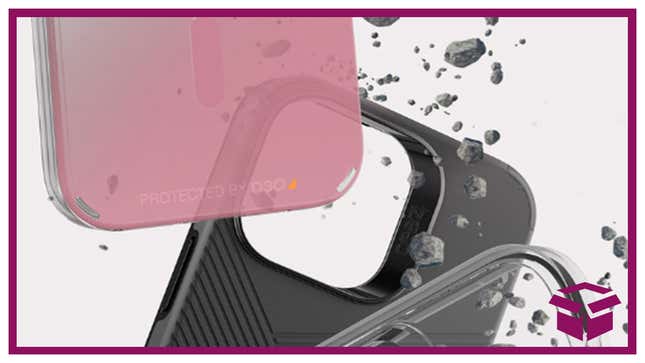 If you bought an iPhone 15 Plus, Pro, or Pro Max, it's high past time you got some protection for your new phone. Most of the phones should have arrived by now for the folks who preordered, so that means you should make sure to get your protective case, screen protector, and other accessories to keep your pricey new tech investment as safe and as pristine as humanly possible.
iPhone 15 accessories | Free 2-day shipping | ZAGG
You'll be prepared, protected, and powered up when you use ZAGG's accessories, no matter which of the four brand-new models you buy. ZAGG's graphene-strengthened cases will protect your iPhone 15 from those inevitable drops — graphene is 200 times stronger than steel and harder than a diamond. ZAGG's screen protectors are made with RPF60 technology, which protects your eyes from blue light while keeping your iPhone 15 screen free from dings and scratches. And all of ZAGG's charging accessories are Apple-compatible, up to and including the new iPhone 15 line. You don't want to spend big to upgrade to the iPhone 15 only to damage it because you don't have the right accessories — check them out now at ZAGG and take advantage of the free 2-day shipping.