This summer, a male friend of mine got upset when he learned I'd played hooky one day and went to the pool near where he lives and didn't invite him. My defense?

"I didn't think guys liked to tan!" I told him.
Turns out, the (tanning) times, they are a'changing. It seems that in 2019, men and women alike now recognize how—paradoxically—healthy and attractive you look when sporting a sun-kissed glow. It's about time, to be honest!
Of course, the sun is slowly trying to kill us all, and also, summer's over. So that means now's the moment to step up your "healthy glow" game in a new, cancer-thwarting way.
That's right, I'm talking about self-tanners.
Now, I'm not going to lie. Using a self-tanner on your face and body can be tricky when first getting started. You don't want the finished effect to look streaky, and despite Cheetos hosting a runway show at New York Fashion Week this season, you do not want to come out of the process looking like you've been coated in hi-vis orange cheesy powder. As such, make sure that before using any self-tanner, whether it's mousse, a misting spray, drops, or even just lotion, you take time to exfoliate your skin, especially your elbows and knees, and anywhere else your skin resembles a dinosaur's tail.
Of course, if you, unlike my friend, don't want people wondering if you spent the weekend in St. Barth's well into December, fine. But do not, as the kids say, "at" me on this because it's a scientific fact that everyone but Nicole Kidman looks better with a tan. I didn't make the rules!
G/O Media may get a commission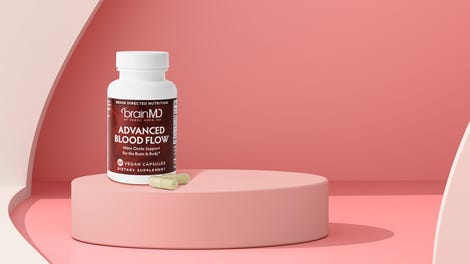 Below, check out the seven best #SGapproved self-tanners for a natural-looking faux glow:
Drops are a great way to ease into a self-tanning routine. Just put your regular face moisturizer in your palm, drop 3-4 drops of this on top, and use your hands to mix together. Then apply to your face like you normally would. I've never had an issue with streaks or patches. I like these drops because they don't have much of a typical self-tanning smell (which if you know, you know), so that's good if you're a fragrance-free kind of guy.

For the body, this St Tropez gradual tan lotion is like the fancy version of the Jergens stuff you may have seen at the drugstore. Fair warning: it does smell a little like self-tanner, but the color it gives you is great, and it definitely doesn't streak. (Psst, when a formula is called "buildable" or gradual, it means it can be applied again and again to deepen the color with each application.)

This uber-hydrating night mask will leave your face more tan by morning. Application is blessedly simple: just smooth onto face and neck (and down onto your chest if your wardrobe contains an abundance of v-necks) after washing up at night.

A little goes a long way, so you may want to start by mixing a dime-size amount into your normal nighttime moisturizer. They also have a serum you can apply in the morning if you're not a self-tanning night owl.
The most affordable product of the bunch, you can fake a beach vacation in less time than it takes to skip a podcast's ads with this tanning mousse. The tinted formula lets you see where you've applied it, and dries in 60 seconds.

Just be sure to wash hands after you use it and however long the directions say to not put clothes on, well, consider it not so much a suggestion as an imperative.
I feel like the convenience of these tanning towelettes is less "tan on the go!" and more "keep your exposure to tanning byproducts to a minimum!" Which is admittedly not as impressive as a marketing blurb, but your orange-free hands will thank you.

---