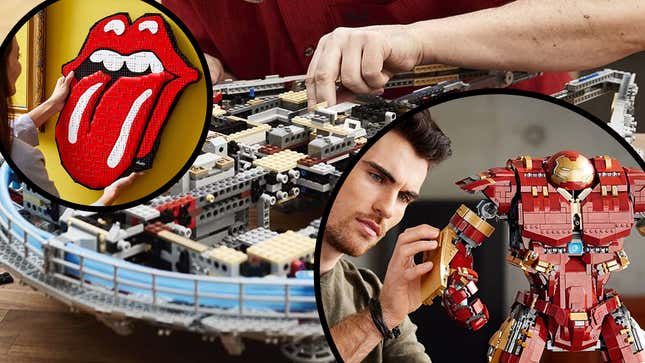 Lego Sets for Grownups | Amazon
Anyone who says Lego is for kids has never seen the price tag on these kits. And even if that were true, what are adults if not really big kids? The truth of the matter is Lego is for everyone. Some people enjoy the mindfulness of crocheting or painting ... I enjoy putting Lego bricks together step-by-step. Here are some of our favorite Lego sets for anyone of all ages to enjoy.
Snacktaku Drinks Pepsi's Time-Jumping 1893 Cola Flavors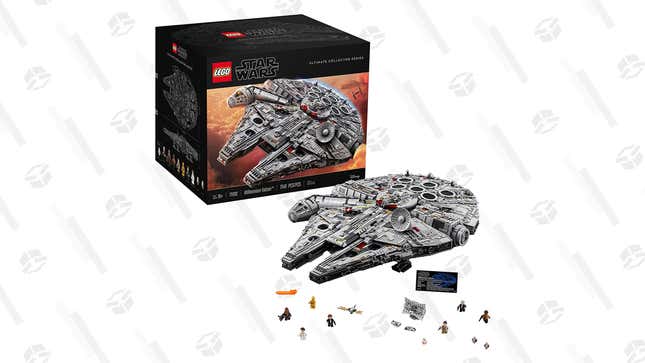 This enormous set is what inspired the list. It's the largest Millenium Falcon Lego set to date with over 7,541 pieces.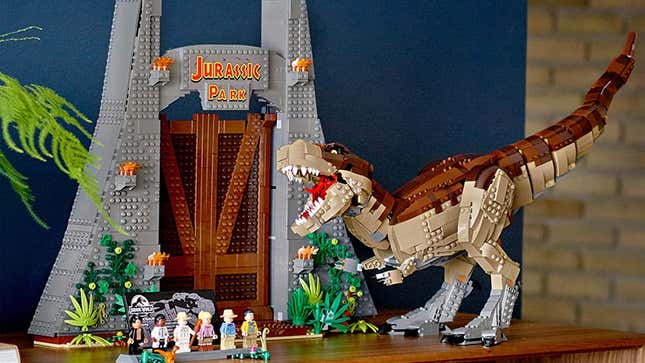 This set depicts the iconic entrance gate of Jurrasic Park and comes with a fearsome T-Rex and six minifigures. It's worth it for the little Lego Jeff Goldblum alone who, yes, has his shirt open.
G/O Media may get a commission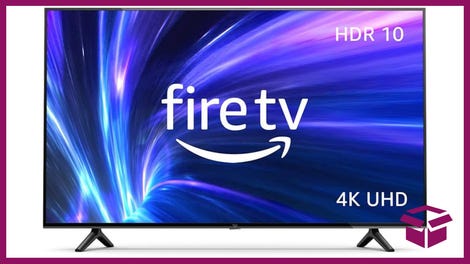 42% Off
Amazon Fire TV 50" 4K Smart TV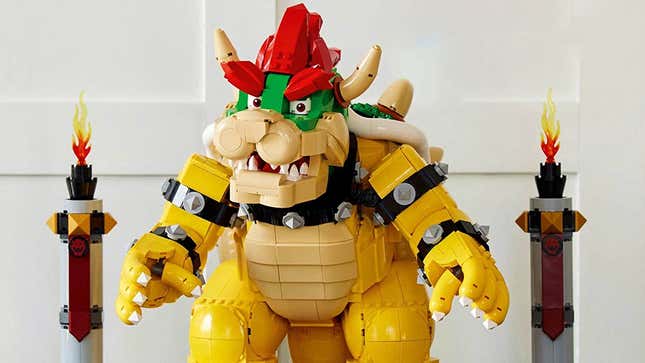 Super Mario's longtime nemesis is now in Lego form. Put together the king of Koopas from 2,807 pieces. He's posable too.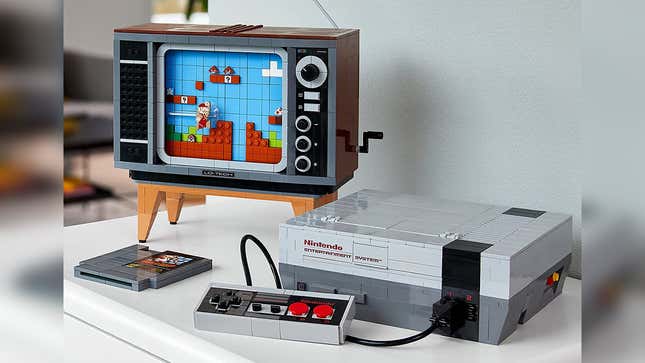 Staying on theme, the iconic Nintendo Entertainment System is a Lego set along with an era-appropriate antenna TV. It's interactive to in that you can watch as the 8Bit Lego Mario hops and runs his way through World 1-1.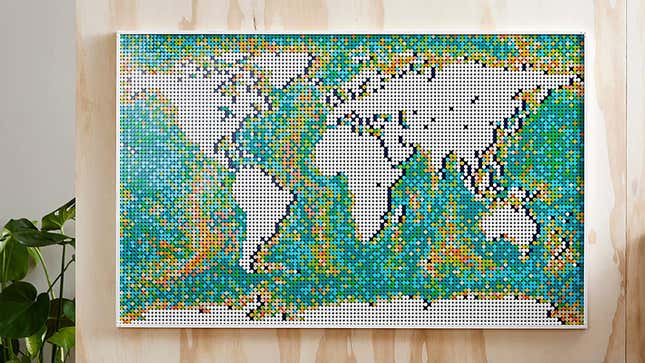 This stunning world map makes for a lovely art piece on your wall once your finished putting all 11,695 pieces together. It measures at 41" wide and 25.5" high.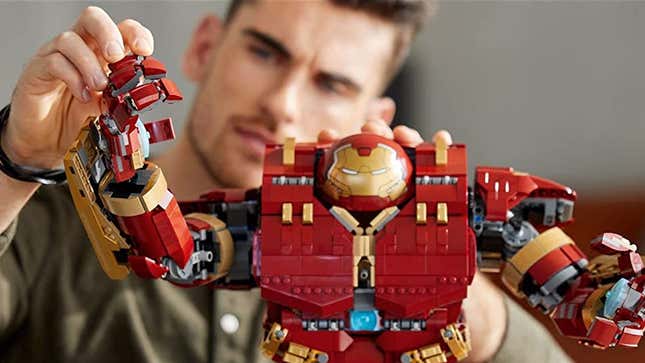 This massive Hulkbuster Iron Man suit consists of 4,049 pieces and even features a smaller Iron Man figure piloting the mech.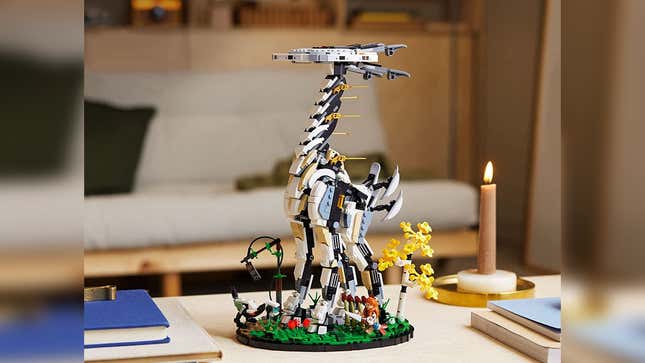 This walking behemoth from the Horizon games on PlayStation is a sight to behold. Consisting of 1,222 pieces, this iconic mechanical beast also comes with a minifigure of Alow with her bow and brick-built spear.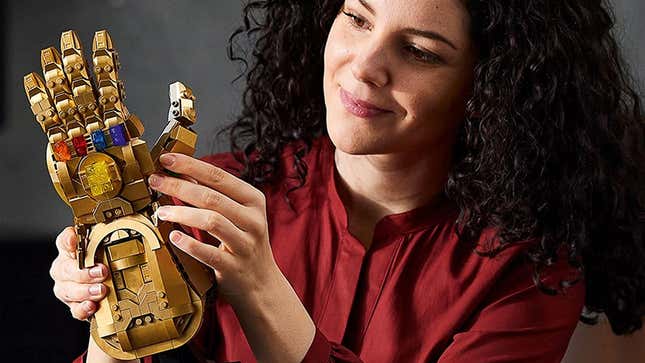 The first decade of the Marvel Cinematic Universe built up to Thanos' entrance and boy was it devastating in the best way. You should build his iconic infinity gauntlet to display on your shelf. It is inevitable.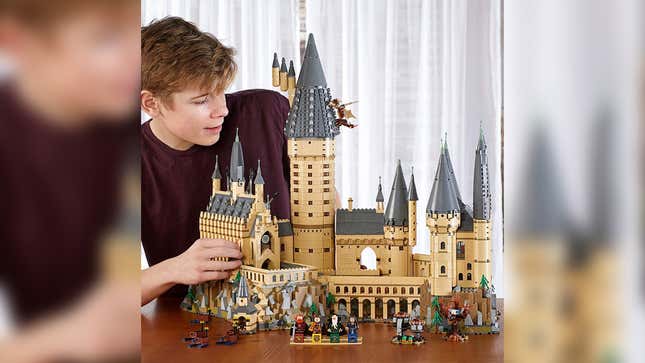 Doooo do do dooooo DO DOOOOO dooooo. That's right, the iconic wizarding castle you always dreamed of attending school at is in Lego form. This 6,020-piece set includes locations such as classrooms, towers, the Whomping Willow, Hagrid's hut, and more.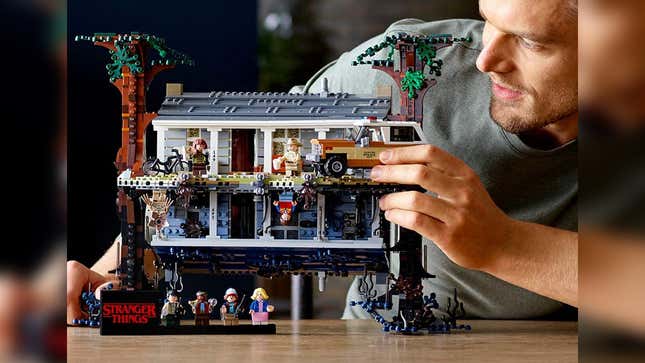 This setpiece from season one of the hit Netflix series features the Byers house as it's depicted in both our world and The Upside Down. Includes minfigures of fan-favorite characters like Eleven, Mike Wheeler, Lucas Sinclair, Dustin Henderson, Will Byers, Joyce Byers, Chief Jim Hopper, and the Demogorgon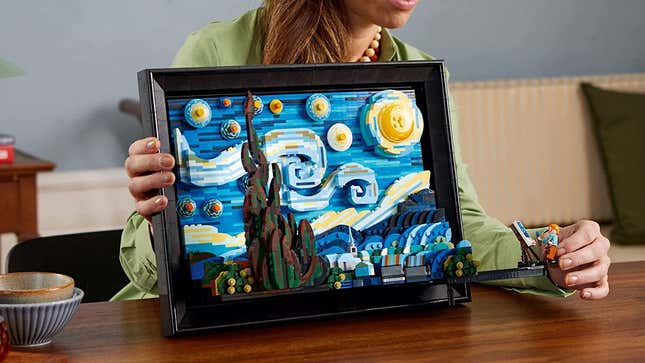 This recreation of the famed 1889 masterpiece by painter Vincent Van Gogh can don your wall as it does in the Museum of Modern Art. It comes with a Van Gogh minifigure as well.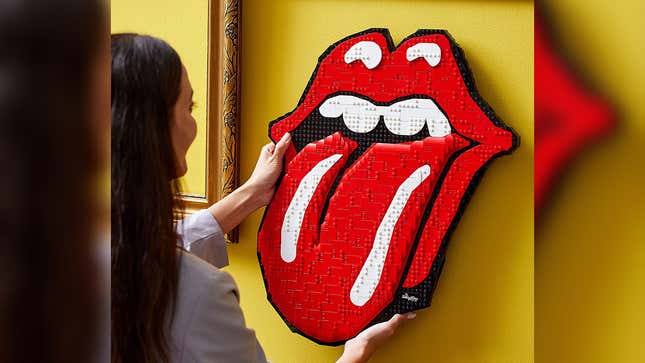 This Lego rendition of the icons band logo of The Rolling Stones is a rock fan's dream. Made for display, this 1,998-piece set is a tribute to the band's 60th anniversary.