Today, an ode to one of my favorite products (I have a whole list, yes!) inspired by a reader question:

Hi! Could you help me determine whether this is pink mold or something else? It's isolated to the grouting around the tub and isn't on the tiles, the tub, or the shower curtain. Started after we moved into this apartment.
Our friend with the pink-hued grout included photos, but he honestly didn't have to. As soon as I saw the subject line, "Pink mold in the shower?" I knew we were dealing with a bacteria called Serratia marcescens. S. marcescens is one of my favorite bacteria (I have a whole list, yes!) and I am very excited for the opportunity to tell you all about it here today.

Well, that's actually pretty much all I have to tell you about it: It's a bacteria, that generally presents as pinkish or orangeish in color. It behaves similarly to mold and mildew, and the ways to eliminate it and keep it at bay are generally the same. Essentially, what you need to know about S. marcescens, as well as mold and mildew, is that it likes dark, damp places. Like mold and mildew, it likes to grow on grout. Unlike mold and mildew, however, it tends to gather around drains, but does not generally befoul shower curtains in the way mildew does.
Here's another way it's much like mold and mildew, and I apologize in advance for delivering not such great news: You can get rid of it, but not permanently. Sorry!
Okay but here's the good news, and also the part where we get to talk about the product I love so much, it's called X-14 and it is AMAZING.
G/O Media may get a commission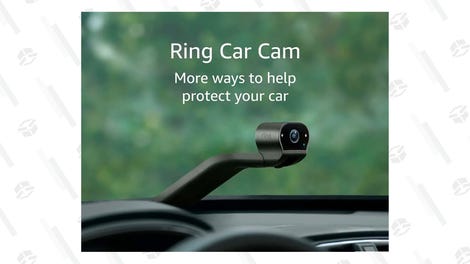 It will nuke S. marcescens, as well as mold and mildew, with very little work required on your part. You're probably thinking, "WOW it sounds amazing and perfect!" and, yeah, it is amazing but it is not perfect. Here's the drawback … it's a very harsh chemical, with a harsh chemical smell, which means that you MUST work in a well-ventilated area when using it and you MUST wear household gloves.
And, of course, it is in no way, shape or form environmentally friendly. But it does work incredibly well with, again, pretty much no effort required on your part. Just spray it on the affected areas and let it do its thing. After 10 or so minutes, you can wipe the X-14 away using a wet sponge or rag. That's really it!
In extreme cases, you may need to use a scrub brush — or our beloved Drill Brush! — to lift the bacteria from grout. But honestly, you probably will not even need the scrub brush.
However, it is a good idea to invest in a squeegee, which brings us back to the part with the bad news that you can't really make S. marcescens go away forever, because of the whole liking damp, dark places thing. Bathrooms, by their nature, are pretty damp places, but a thing you can do to stave off the development of bacteria is to remove as much moisture from the room as possible. Enter, the squeegee.
This may sound like a righteous pain in the ass, but I promise it's really not once you get used to doing it — after you've showered, give the shower walls a quick pass with a squeegee to remove excess water. It takes very little time and it truly will inhibit the regrowth, though not forever and always, of S. marcescens, mold and mildew.