This week, a reader is looking for a very specific dishwashing glove recommendation. Sure thing, coming right up!

I was hoping you could recommend a brand of gloves for dishwashing? I have no dishwasher and an eczema flare-up on my hand. I'm hoping for something relatively thin and elbow-length. Like what you would wear to the prince's ball, except for washing dishes.
I love the description of your ideal dishwashing glove as something fit to wear to the prince's ball—how perfect. If one has to do dishes, one might as well be as elegant as possible about it!

I think that these Yslon gloves will more than fit the bill: They're 15" long, which for most people will be elbow-length; in service of writing this, I measured my own arm and a 15" glove would be, like, a full body stocking on me but then again, in addition to being a Clean Person, I am also a Short Person (ask me about my collection of ladders!) Another good thing about this brand is that it offers gloves in different sizes and provides the measurements so you can figure out which size will best fit your hand. It would not have really occurred to me that this might be an issue, but one time I ended up with a pair of size S gloves that were so size S that I could barely get them on—and I have small hands. It was so weird!

G/O Media may get a commission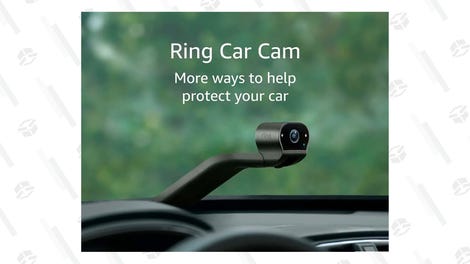 The other feature of these gloves is that they're not lined, so they'll be thin, which is nice when it comes to gloves for dish-doing, since a thinner glove gives you a better grip and therefore, more control when it comes to handling breakable items. The downside of unlined gloves is that they offer less protection from the heat of very hot water; they can also be less comfortable, because a liner will absorb perspiration, keeping your hands drier.
But how about some other options? There are plenty of them!
Perhaps you're looking for something more of the opera glove variety? Syrovia gloves come in two lengths, 18 inches and 22 inches. That is so long!

The Playtex Handsaver gloves are on the thin side, but caveat emptor, these are the ones I bought in size S that were too size S for my size S hands, so size up.

Latex allergies/sensitivities are common and, fortunately, latex-free gloves are fairly easy to find. These Mr. Clean gloves are well-reviewed and come in white, which is a refreshing change from the more pastel palette most household gloves come in.

LW was specific in wanting thinner gloves for dish-doing, but we're here so allow me to also offer a thicker glove for chores like oven cleaning.

---