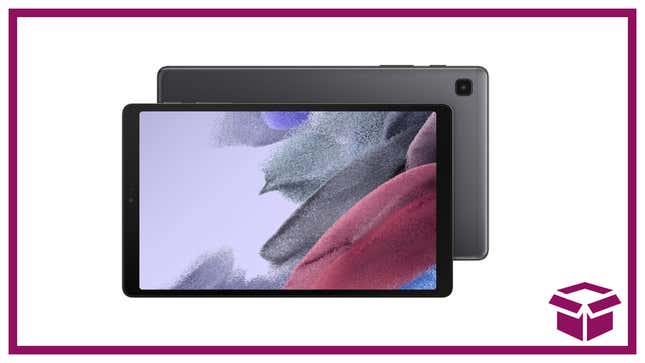 Are you looking for a new tablet? Or maybe just a new mobile device that will improve your screen time day-to-day? This sale at Samsung is making us want the Galaxy Tab A7 Lite, which you can get now for just $130 (that's $30 off the regular price). It is seriously sleek, with 32GB of internal memory and an 8.7-inch screen. And best of all, you can get an even bigger discount when you trade in an eligible device.
Galaxy Tab A7 Lite | Save up to $30 | Up to $120 off with eligible trade-in | Samsung
Here's what one reviewer had to say: "I've finally had a chance to sit down and review the new Samsung Galaxy Tab Lite 8.7" 32mb and I am truly WOWED! It's the absolute perfect size for a tablet in my opinion, and can be operated one handed. The processor is super fast and closing and opening web pages and apps is lighting [sic] quick with no noticeable lag. The screen is bright and colors are vibrant. I am truly impressed with this new version, especially having previous models. Better in every single way. Nice job Samsung! 100% recommend as a buy!" Not bad for $130. Check out the deal now while it lasts.