Dry shampoo. Your girlfriend goes through a bottle every two weeks, but have you ever wondered if you could benefit from this magic grooming pick-me-up? The answer? Probably! Dry shampoo hoovers up oil, sweat, and even dirt from greasy hair, and can leave hair looking more full of volume.

Like I said, magic.
If a) your hair is longer than a buzz cut, and b) you put any effort at all into your hairstyle when getting ready—think: applying product like paste, wax or grooming cream, or aiming a few strategic shots from the blow dryer to direct an unruly cowlick just so—then dry shampoo could be a game changer.
As someone who's had longer-than-shoulder-length hair since she was 12, I can confidently say that dry shampoo has saved me hours from not having to wash, dry, and style my hair more than a couple times a week. But also, using dry shampoo in between washings is good for the overall health of my hair. And yours! Because washing your hair too often can be drying for your scalp, especially in the winter.
So, consider jumping onboard the dry shampoo train with these five dry shampoos:
G/O Media may get a commission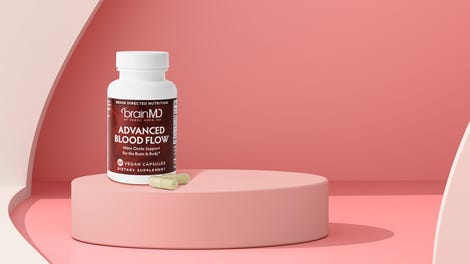 The first ingredient listed on Bumble and bumble's Pret-a-Powder (not to be confused with their four other dry shampoo products) is corn starch, the same main ingredient in baby powder. Meaning? This little guy is ready to tackle even the greasiest roots.

Basically, natural starches provide absorbency and act as bulking ingredients, so you'll walk away from a Bb. dry shampoo sesh with cleaner-feeling hair that looks thicker to boot.
To use, pull a section of hair to the side so you've created a part, hold the bottle a couple inches away from the part, and then squeeze the bottle so a fine amount of powder "poufs" out. You may have to shake the bottle a bit before each squeeze.
Continue doing this (create a part, "pouf" product) until you've covered a good amount of cranial territory. Then, with your fingers or a hairbrush, work the powder through your hair. Some will fall from your hair—that's okay, it's already done its job. Just be prepared to give yourself a dust-off before heading out the door.
"Dry shampoo" as an umbrella term refers to haircare products that absorb oil, which is why baby powder works in a pinch. But the newer ones to hit the market, like Dove Refresh + Care, are also styling products in their own right, with ingredients that add texture, volume, and thickness.

When some kind of starch shows up towards the top of the list, expect the dry shampoo to be focused on tackling grease, like the Bumble and bumble powder above. The end result may add some volume, but that's not the main point.
Dove's dry shampoo, on the other hand, lists alcohol near the top of the ingredient pile and comes in an aerosol can, like hair spray. You'll still get rid of grease, but is more about hiding greasy hair with a "fresh" looking style. To use it, follow the same parting technique, but be sure to spray from at least 3 to 4 inches away from your scalp or it'll leave a residue.
Consider this dry shampoo paste a preventative hairstyle measure. Using your fingers, spread a dime-sized amount to your roots as you're styling your hair when it's freshly washed. Be sure to first warm the product up in your hands like you're washing them with soap to help along an even distribution.

The next day, you'll notice your hair is still looking (and feeling) pretty damn fresh. You can also massage it into your hair before a workout when you know you won't have time to shower after.
A little goes a long way so don't worry too much about the price tag on a relatively small jar. Amazon even offers a subscribe & save option for this R+Co paste, so you know it's become an essential part of plenty of short hairstyles out there.
Powder? Check. Spray? Check. Foam? Yep, there's a dry shampoo in basically every elemental state at this point.

This one from celeb hairstylist Jen Atkin's line Ouai features a foam dispenser, which is kind of weird, but no more weird than adding mousse to your hair (which, to be clear, is not weird. Mousse is great for fine hair).
Pump about a golf ball-size amount into your hand and start running it through your hair, almost like you're washing it. The product will dry in your hair, without leaving any white streaks behind.
Like a Chanel fragrance or YSL bag, Oribe's famous dry texturizing spray is a deluxe product that has women in their feelings. It's expensive, yes, but it's also extremely legit.

The multitasking styling spray isn't a dry shampoo, exactly, but it does absorb oil at the roots without leaving behind a powdery residue or overly "product-y" feeling. You know, the kind where you rake your fingers through your hair and it feels like they get stuck halfway through the strands.
Even better, you'll get texture and volume for hair that's limping along on its second (or third?) day between washes.
---