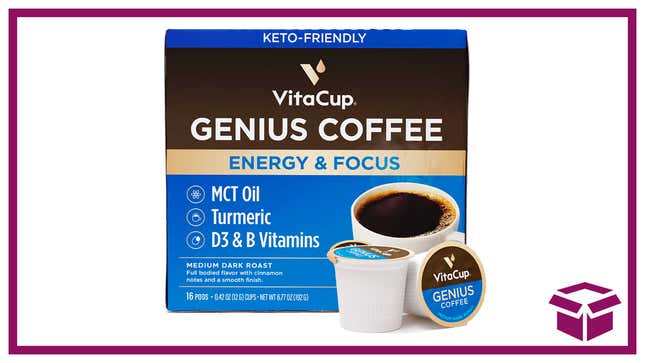 It happened to you! You went a whole week without taking your vitamins and supplements! Instead of this tragedy, VitaCup supercharges your daily coffee and tea with high-quality superfoods, vitamins, and antioxidants. Take 30% off with the promo code LIFESTYLE30 and enjoy wellness with every sip. For example, their Genius Coffee improves focus with Turmeric and Vitamins D3 and B, and their mushroom coffee is packed with superfoods. It's basically your morning routine, but better.
VitaCup | 30% Off | VitaCup | Promo Code: LIFESTYLE30
These little wonders come as grounds, pods, and instants—anything that works in your routine. VitaCup does good for the environment too. They partner with zero-waste facilities and manufacturers during the process of delivering you a high-quality morning cup. Take 30% off with LIFESTYLE30 and try supercharging your morning routine.