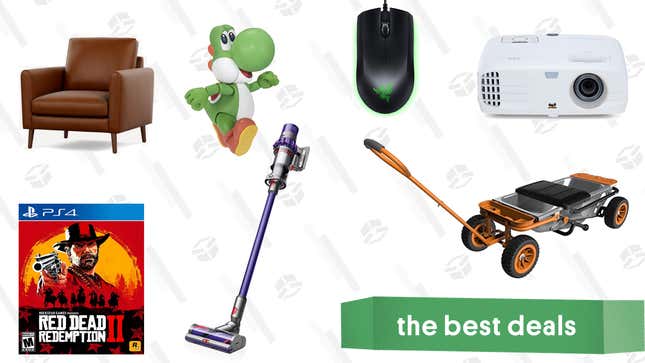 The Dyson V10 Animal, a Burrow furniture sale, and Red Dead Redemption 2 lead off Wednesday's best deals from around the web.

Bookmark Kinja Deals and follow us on Twitter and Facebook to never miss a deal.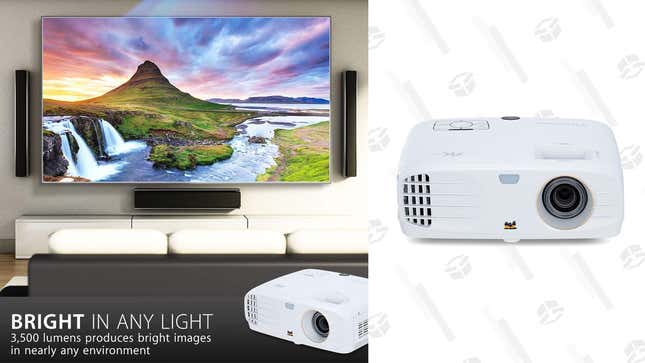 If you're ready to make the leap to a projector-based home theater, you can probably find one that fits your needs with Woot's one-day sale.

Right now, Woot is selling four refurbished ViewSonic projectors at super low prices. The star of the show is a $540 PX747-4K projector with a blindingly bright 3500 lumen bulb, which is plenty bright in almost any lighting situation. (Amazon has a new unit discounted to $900, the best price we've seen on a non-refurb.)
Just note that this price is only available today, and could very well sell out early. So make sure to check out the PX747-4K and the rest of the projectors on Woot's main deal page.
---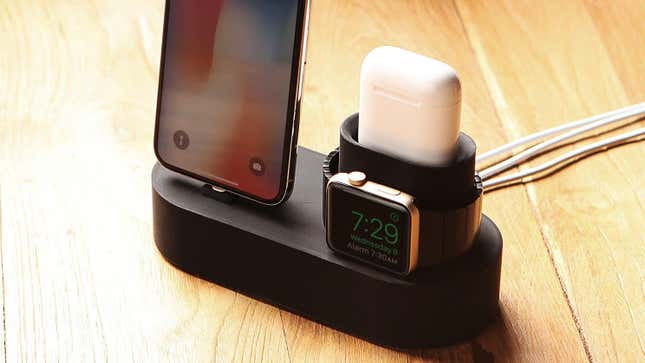 Like any true Apple devotee, you've got an iPhone, a set of AirPods, and an Apple Watch, and you diligently charge them on your nightstand every evening. And if you're anything like me, you rarely wake up without at least one of them on the ground, or knocked back behind your nightstand.

That's where this charging station from Elago comes in. It doesn't have any actual charging hardware itself—you'll need to provide two official Apple Lightning cables and an Apple Watch charging puck—but it does keep all of those cables organized, and makes charging everything as easy as dropping it into place.
Today's $20 deal is $5 less than usual.
---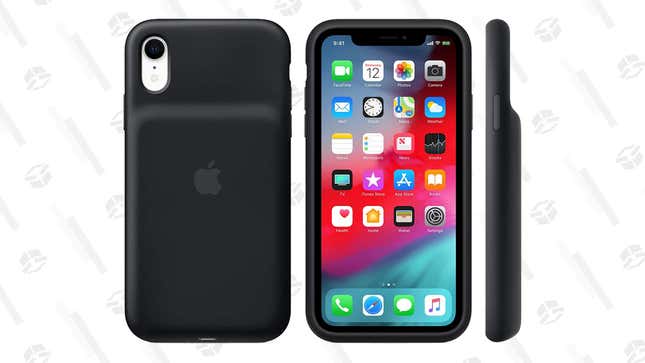 Apple's surprisingly terrific smart iPhone battery cases just made an unexpected comeback for the latest generation of iPhones, and, right now, a black case for the iPhone XR is just $102, or $27 off on Amazon.

This case should extend your battery life by about 75% without adding too much bulk, and supports all the latest features like wireless charging and USB-C PD fast charging with a USB-C to Lightning cable. Better still, you'll be able to see both your device's battery level and the case's on your screen.
---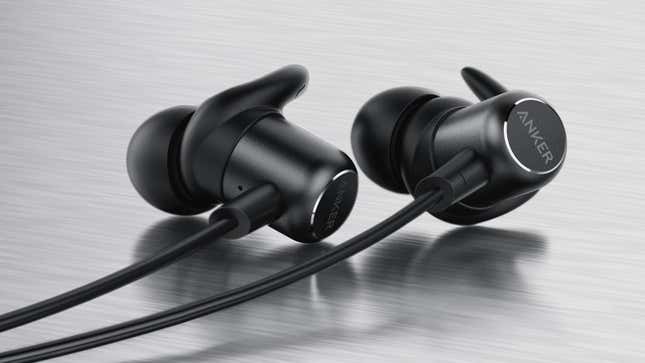 Anker's SoundBuds Slims were voted our readers' favorite affordable Bluetooth headphones last year, and you can grab the newly updated version for just $22 today, down from the usual $26.
The SoundBuds Slim are, as you might have gleaned from the name, far smaller than the original SoundBuds. Heck, they look like a small set of wired earbuds; you might never guess there were batteries and Bluetooth radios in there.
Despite the size, these buds are still rated for 10 hours of battery life (up from the originals' seven), keep sweat and rain out with IPX7 waterproofing, and even include a new Bluetooth 5.0 radio for a more stable connection.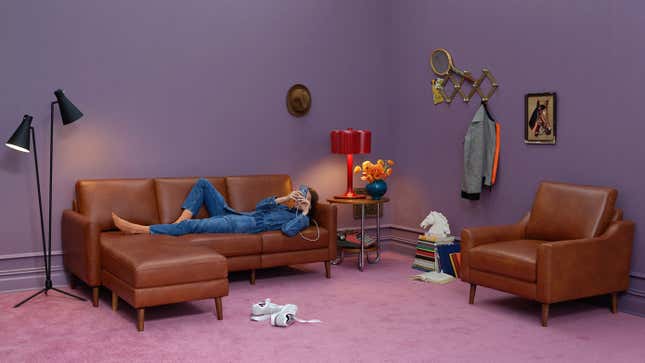 With its modular design, free shipping in regular-sized-boxes, and attractive design, Burrow sits on the throne of the direct-to-consumer sofa industry, and you can score a rare deal on the couch (or chair, or ottoman) of your choice during the company's Memorial Day sale, including the company's brand new leather offerings.

For a limited time, promo code SUMMER19 will get you 10% off all orders, 15% off orders of $1,400 or more, and 20% off orders of $2,500 or more. Some of the site's marketing materials say that you can save "up to $500," but the 20% code doesn't seem to be capped, as we were able to save over $600 on a larger order.
A loveseat, any couch, or a chair paired with an ottoman will get you over the minimum here. As always, you get to pick your fabric, your leg color, and even the height of your arms, and you also get a 30 day risk free trial, with a simple return process if you don't like it.

---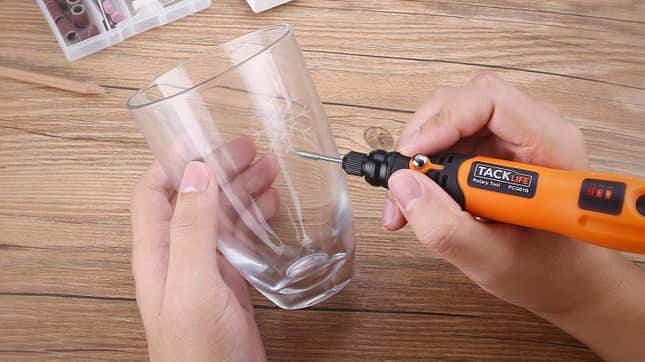 If you don't have the DIY inclinations to justify purchasing a real Dremel, this 3.7V cordless rotary tool from Tacklife is a low-power alternative for $16 with promo code 7UVGHSV2.
You're probably not going to use this to cut through rebar or anything, but it'd be perfect for quickly sanding the edges of wood, polishing jewelry, or even carving Jack-O-Lanterns. It even includes a bunch of dips for various jobs, and yes, it charges over USB.
---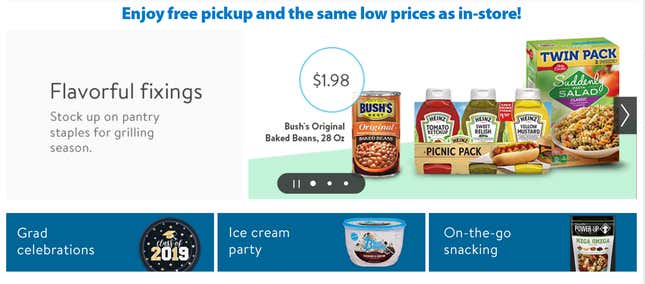 It's one thing to find a good deal on a certain thing you'd find at the grocery store. It's quite another to just straight up save $10 on an entire grocery trip.

But that's exactly what you can do today by ordering $50 in groceries from Walmart, with curbside pickup. Just build your cart, hit the minimum (excluding alcohol), choose the FREE store pickup option, and use promo code LA9ARAAC at checkout to get $10 off. The prices are the same as buying in-store, and this code even works if you've used Walmart's online grocery ordering service before, so there's really no downside here.
---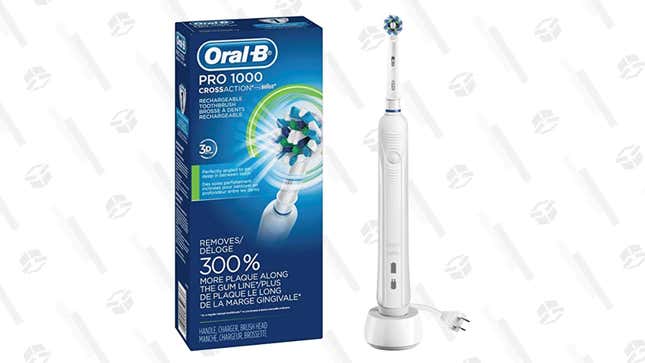 Look, we're not here to judge you if you haven't been brushing your teeth twice a day. If you need to step up your dental hygiene habits, an electric toothbrush is the way to go. The Oral-B Pro 1000 Power Electric Toothbrush will do all of the hard work when it comes to getting rid of built up plaque. Right now, you can clip the coupon to get $10 off of this rechargeable toothbrush.

---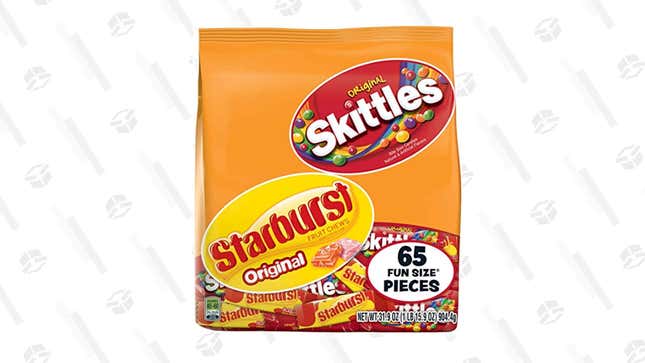 You are never too old to eat candy. If you live on your own, there is no one stopping you from ordering a giant bag of Skittles and Starburst and crushing it all this weekend during a TV binge. If that sounds like your idea fo fun, you can get a 65-piece Skittles and Starburst Fun Size Variety Mix for 15% off on Amazon right now.

---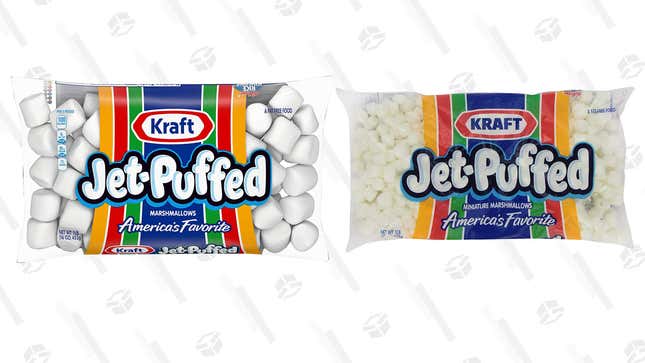 Summer means camping, and camping means s'mores, and s'mores mean marshmallows, and marshmallows mean sugar-fueled happiness. So buy more marshmallows than you'll probably ever need from Amazon right now, because they're on sale. A 12 pack of classic Jet-Puffed Marshmallows is just $19, while 12 bags of Jet-Puffed Minis costs $25. Just don't stuff 'em all in your mouth at once. (JK, do it.)

---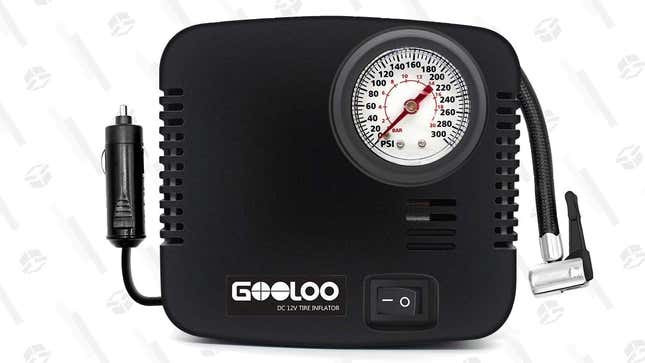 While it's certainly not as fast as the coin-operated air compressor at a gas station, this glove box-friendly compressor can save your bacon if you have to change a tire, or just can't be bothered to find a bunch of quarters. And speaking of quarters, it'll only cost 32 of them with promo code H5YOICAD.
This one's powered by plugging into your car's power outlet, so if you have a flat tire and a dead battery, it might be time to call AAA (and possibly eat some CBD gummies). But hey, it's $8 and can save you a lot of headaches.
---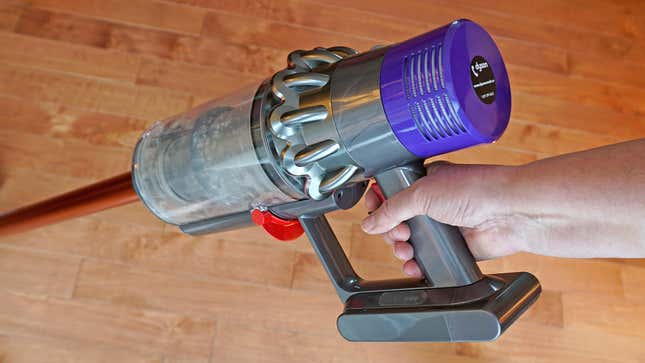 It's 2019, and your vacuum shouldn't have a cord anymore. Dyson's cordless V-series stick vacs have long been go-to cordless options, but the powerful new V10 is arguably the first that can truly, completely replace a corded vacuum, at least for smaller homes.

Big discounts on the Animal version have been few and far between, but today on Amazon, it's back down to $400 after clipping the $50 coupon, within $20 of the best price we've seen.
This model doesn't include the soft cleaning head of the Absolute version, but it has a larger bin and more accessories than the entry level Motorhead, which is itself down to an all-time low $340 as well. All of the V10s include the same 60 minute (!!) battery, and the same powerful motor.
---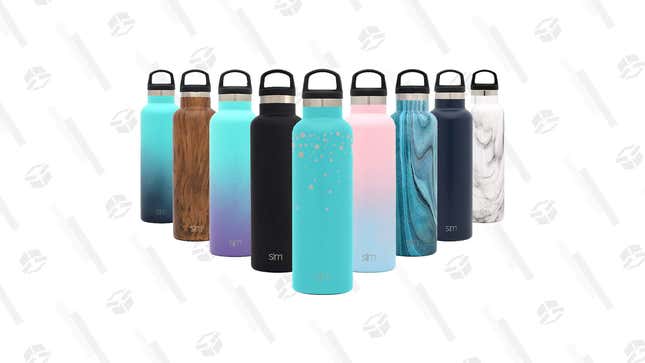 If you're still drinking lukewarm liquids... what are you even doing? Amazon's offering big discounts on several Simple Modern drinking vessels in all shapes, sizes and mouth types. Options include an insulated coffee mug, a water bottle, a tumbler, food jars, and accessories. There's a few with sports logos, too, if you're into that sort of thing.
These prices are only good today or until sold out, so pick one up before this sale goes away. Of course there are over a dozen options, and while I have included a few here, you should probably visit the main page for all of your options.
---

The Worx AeroCart could best be described as the lovechild of a dolly and a wheelbarrow, so if you ever need to move heavy loads, this is one of the most flexible tools you can buy. Today's Gold Box lowers the price to just $97, one of the best deals we've seen.
Alternatively, you can pick one up with a wagon attachment, which converts your Aerocart into a hay wagon or garden cart, for about $55 more.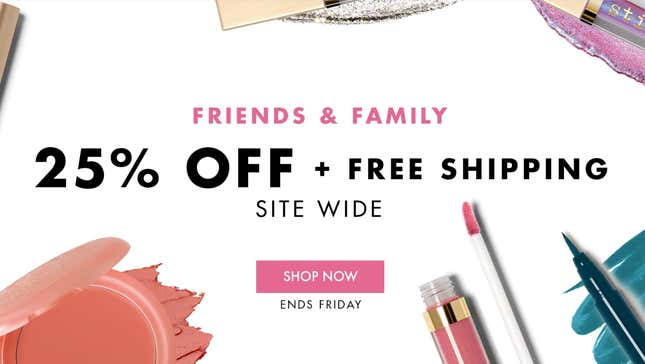 If you stan Stila Cosmetics, this sale is for you. Right now, snag 25% off sitewide at the makeup brand, no promo code necessary. This is a perfect opportunity to stock up on our reader's favorite liquid eyeliner, or any palettes, kits, and individual cosmetics your makeup bag might be craving. Plus, you'll get free shipping! Just be sure to fill up your makeup bag before this sale ends on Friday.

---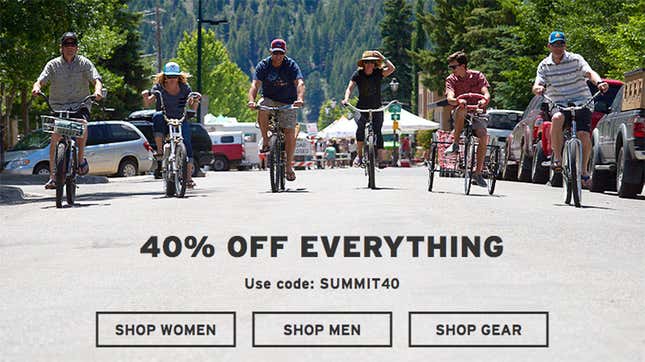 If you're thinking of going outside anytime soon, this Eddie Bauer sale will serve you well. The outdoor retailer is taking 40% off everything on their site (excluding tents, sleeping bags, and non-Eddie Bauer brand products) for their Memorial Day Sale with promo code SUMMIT40. So stock up on all the gear and apparel you need for the rest season (or future seasons) before these hot deals cool down.
---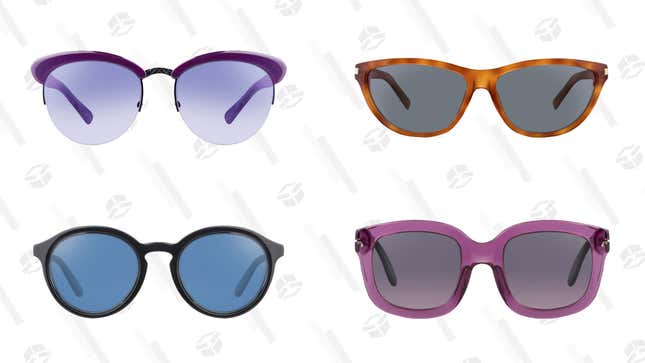 Summer is well on its way, which means its time to arm yourself with an arsenal of cool shades. Luckily, Daily Steals is offering up a range of designer sunglasses—everything from Tom Ford and Yves Saint Laurent to Bottega Veneta and Gucci—at insanely low prices, and now, you can save an extra 10% with promo code KJSUN10. There are several Gucci styles going for a (still discounted) $180, but otherwise, most of the selection is already under $50. So don't be shady; shop now before the sun sets on this deal.

---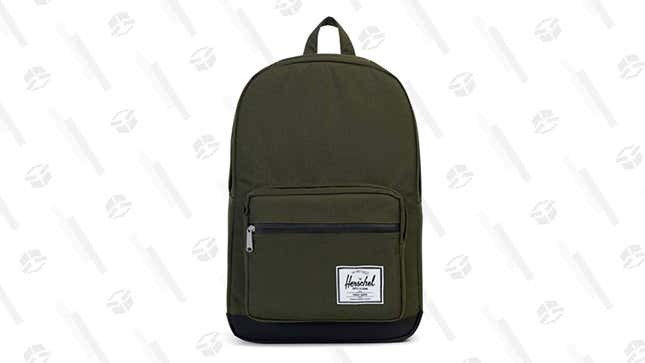 Backpacks are the best bags for daily use. They can easily be carried and have endless pockets for storage. You don't need to enroll in school to enjoy this Herschel Pop Quiz Backpack. Hopefully, your days of surprise quizzes are long gone and you'll just need this for work. Right now, the forest green backpack is $15 off on Amazon.

---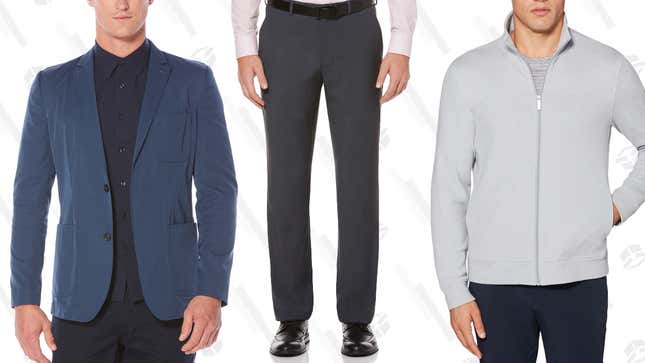 A guy could build his entire wardrobe at Perry Ellis. They offer everything from tees to suits, and if it's in their sale section today, it's an extra 40% off at checkout, no promo code necessary. We're talking $20 belts, $30 tees, $40 watches, so load up!
---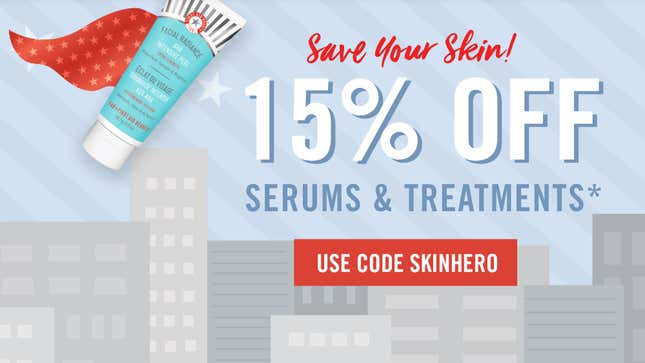 Pssst. Hey. You know you should be using serums on your skin, right? Whether you've yet to serum-ify your skincare routine (shame) or you're already an old serum pro, you'll find something to add to your bathroom shelf from this First Aid Beauty sale. Right now, all serums and treatments from the brand are 15% off with promo code SKINHERO. That includes my personal favorite Ultra Repair Hydrating Serum with hyaluronic acid and FAB Skin Lab Retinol Serum, a go-to for anyone looking for a little more wrinkle-fighting, complexion-smoothing oomph.
---
---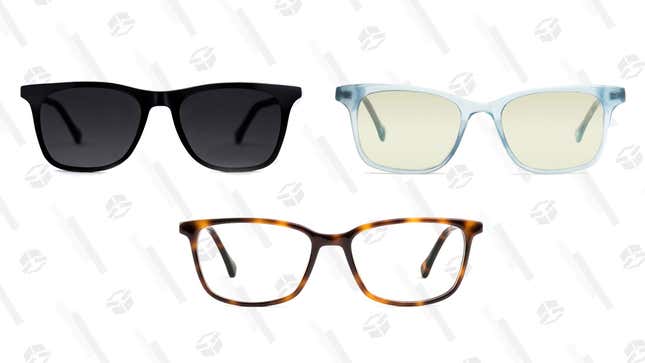 You're probably not going to stop staring at screens anytime soon, so you might as well get some blue light-blocking glasses already. Give your strained eyes some relief and shop Felix Gray's Birthday Sale. The blue light-filtering brand is taking 15% off all of their stylish frames, including their regular optical line, color-enhancing sunglasses, and sleep glasses, with promo code BDAYVIBES. (Side note: I tried the sleep glasses and felt drowsy AF.) This blink-and-you'll-miss-it sale only lasts through Thursday, though, so be sure to shop sooner rather than later.
---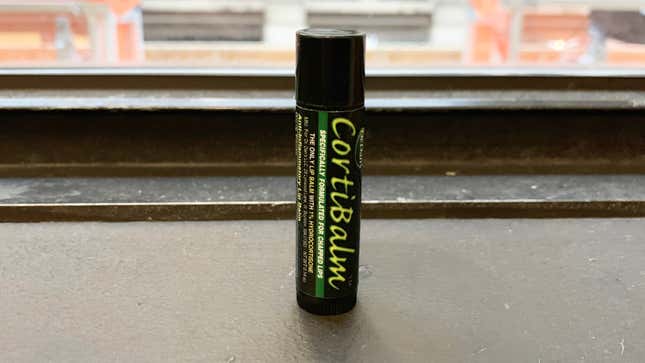 Dr. Dan's CortiBalm isn't just any old lip balm. No, it includes hydrocortisone, which makes all the difference in the world.

Here's what Chelsea had to say about it on The Inventory:
What sets Dr. Dan's CortiBalm apart from other lip balms is the fact that it contains 1% hydrocortisone — a pretty standard of dose of an anti-inflammatory topical steroid that's in a lot of anti-itch creams that you can buy over the counter at the pharmacy — along with a hypoallergenic blend of beeswax, petroleum jelly, mineral oil. And that's it. No other chemicals or potential irritants. Dr. Dan's claims to be the only lip balm on the market that's imbued with the medicinal gift that is hydrocortisone, and let me tell you, it makes a big difference when it comes to healing your lips in the long run, as opposed to just providing a temporary fix.
Today on Amazon, you can pick up three tubes for $14, which isn't a huge discount from the usual $15-$16, but it's the best price we've seen in months.
---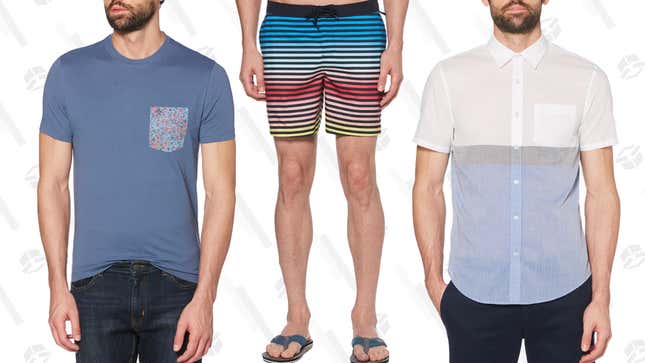 New on-sale summer styles await at Original Penguin. Right now, take an extra 30% off a selection of apparel, including cool button-downs, polos, tees, and swimwear. Not to mention, you'll get free shipping when you use promo code OPSHIP. Just snag your clothes ASAP, since this sale won't last.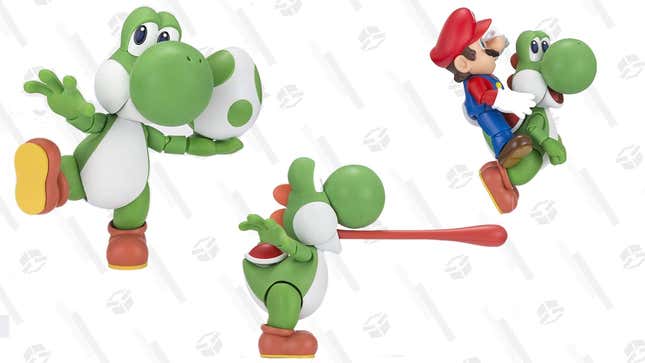 We don't deserve Yoshi, who is too pure and earnest for this world, but I can think of no better desk companion.

Bandai Tamashii Nations' Yoshi action figure is poseable, comes with interchangeable eyes, an egg, a long tongue, and can even carry a Mario or Luigi action figure (sold separately) on his back, at least until they mistime a jump and jettison him to his death in order make it across themselves, those monsters.
Today's $26 deal is within $4 of an all-time low, and the best price of the year.
---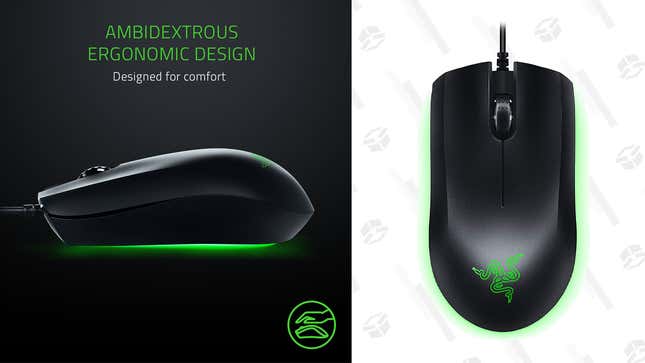 While the Razer Abyssus Essential doesn't have all the whiz-bang features of some other gaming mice, it's designed to be comfortable for both left and right handed gamers, whether they use claw, palm, or fingertip grips. Because it's Razer, it also has an excellent 7,200 DPI sensor with on-the-fly switching too.

Today's $30 deal is an all-time low on Amazon, and about $20 less than usual.

---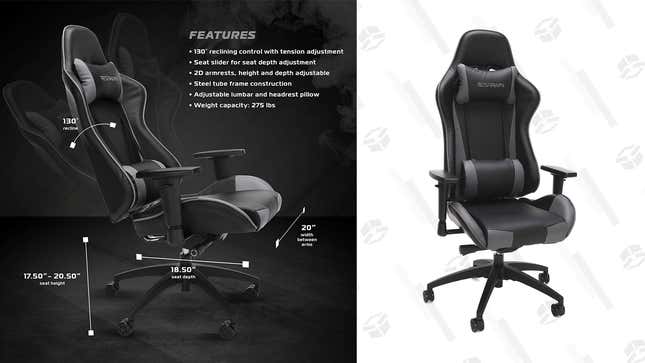 Update: It's back and $4 cheaper!
Your super powerful gaming rig deserves an equally impressive gaming chair. And right now you can pick up a racing style gaming chair for just $133 $129.
This particular unit is ergonomically sculpted, includes all the adjustment options you'd expect including a 130 degree recline, and is half the price of similarly-designed AKRacing chairs.
If you clip the coupon on the page, you can bring the gray model down to a low $133 $129. This model usually hovers around $190, so this current discount is an absolute steal.
---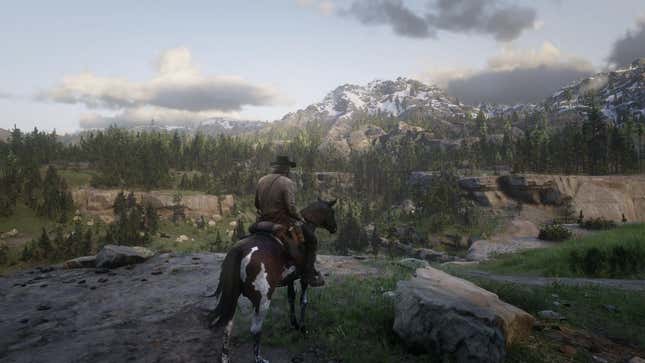 Howdy, partner. Red Dead Redemption 2 hasn't had any trouble selling copies, so if you've been waiting for months for a decent discount, it's back down to $35 today on the PS4 and the Xbox One. They're gonna put you in the hoosegow, because that's practically a robbery.


Tech
Anker SoundBuds Slim | $22 | Amazon
HOME
LIFESTYLE
MEDIA
GAMING
Deals You May Have Missed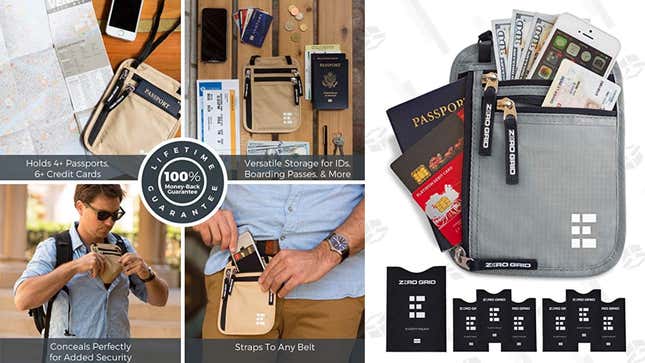 If you don't want to use a money belt to protect your valuables when traveling (I get it, it's a little dorky), Zero Grid's neck wallet might be the next best thing. Made from ripstop nylon, it can hold your passports and multiple cards underneath your shirt, or attached to your belt, and it's even RFID shielded to protect you from more modern forms of theft.

For a limited time, you can get it for $12 by clipping the $1 coupon and adding promo code CFPQLK4L, complete with a bunch of bonus RFID-blocking card sleeves. That's a steal...the good kind.
---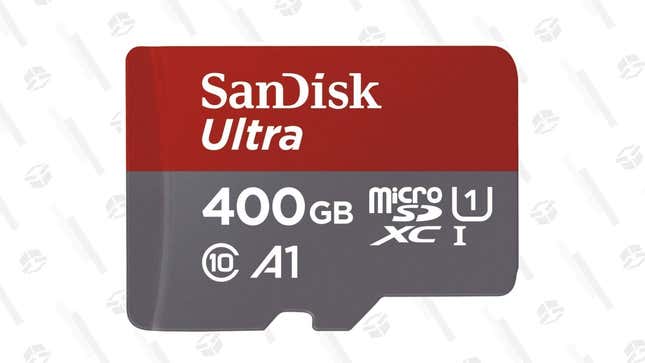 Update: Back in stock!

If you demand a lot of space out of your microSD cards, this 400GB card from SanDisk is down to its best price ever right now on Amazon.
Marked down to an all-time low $57, it'll hold a boatload of Nintendo Switch games, 4K footage, apps, and anything else you need to store on it. Ah...the future.
---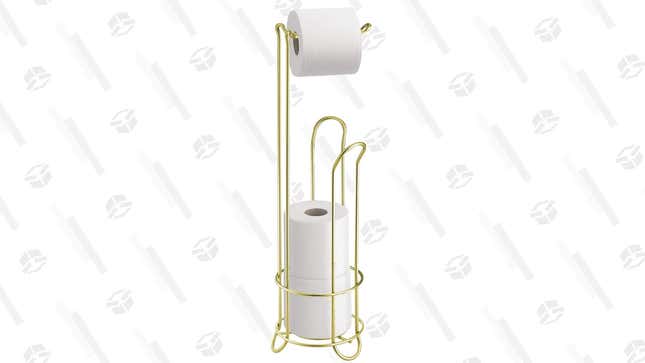 If you don't have a ton of storage space for extra toilet paper rolls, or if you just don't want your house guests (or yourself) to panic when a roll goes empty, this InterDesign toilet paper holder is one of the best looking ways to store the most precious paper in your house.
It normally costs around $23, but today on Amazon, the gold model is all the way down to $13, an all-time low. You'll want to buy this one before it goes down the drain.
---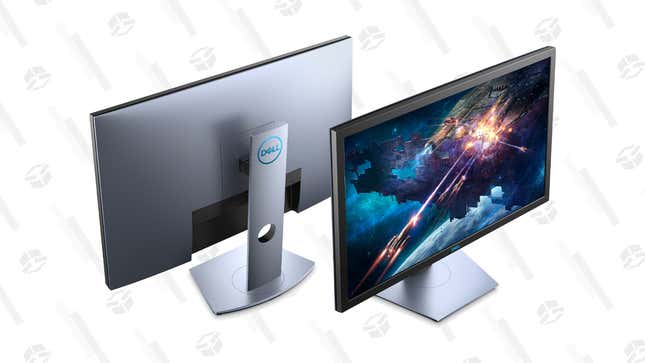 Any competitive gamer worth her salt considers three main things when shopping for a monitor: refresh rate, response time, and price. This $150 Dell S2419HGF delivers on all three.
This 24-inch LED monitor offers a 144Hz refresh rate and fast 1ms response time thanks to its 1080p (1920 x 1080) TN panel.
Sure the bezel is a bit thick for 2019 standards and I'd personally want a couple more inches but if you're on a budget, this one is hard to pass it up. 
It's the same price on Amazon, but it's sold out. Fortunately, you can still order it but you may need to wait a bit until they restock.
---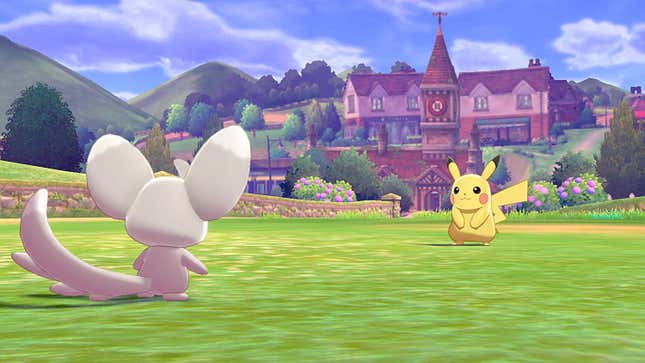 Nope, you didn't dream it, there really is a full-fledged set of Pokémon games coming to the Switch later this year, and Amazon's offering a (increasingly rare) $10 preorder credit to Prime members on both the Sword and Shield editions.

Amazon offered these credits for a time after eliminating the Prime 20% video game discount program, but they've all but vanished by now. Just note that you won't receive it until 30-35 days after the game ships.
---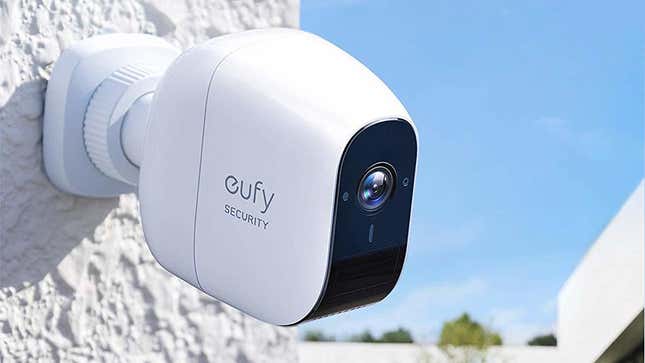 Anker's EufyCam home security system was a Kickstarter sensation, raising over $3,000,000. And now that the new version is available to all, you can get the 2-camera starter kit for $270 with promo code EUFY88AP, or the 3-camera kit for $100 more with code EUFY55AP.

These 1080p cameras are water resistant, support two-way intercom, include an audible alarm if someone tries to steal them, and most importantly, they run for a full year on a single battery charge, so you can set them up and forget about them.
Like most of these security systems, you can pay a nominal fee ($2.99 per camera) for Anker's cloud DVR service, but the base station also comes with a 16GB microSD card that can save your recordings locally as well. Either way, you'll still be able to get motion alerts and check in live from your phone for free.
---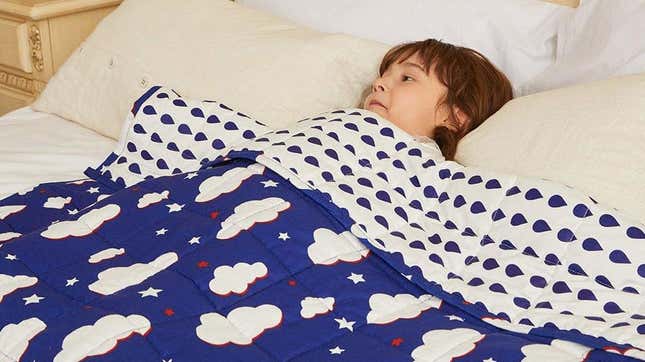 Weighted blankets are a buzzy self-care item for overworked and over-stressed adults these days, but they were actually born as a way to help children with severe anxiety or autism.

If you think your own kid could benefit from a heavy blanket, a huge selection of them are 25% off at checkout on Amazon today, with final prices starting at just $37. When shopping, you should be looking for a blanket that's roughly 10% of your child's body weight, and of course, you'll want to pick one with a duvet cover that they'll like as well.
---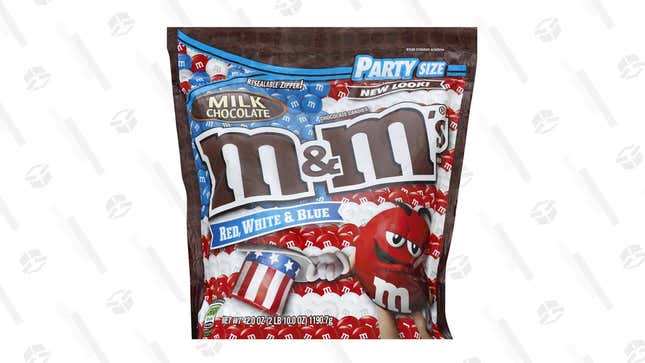 Looking to get a little snack for your Memorial Day BBQ this year? You're going to want to throw a bag of M&M's in your shopping cart. Right now, you can get 15% off a 42 oz. bag of Red, White, & Blue M&M's on Amazon when you clip the coupon on the page. The bag is "party size," but we totally won't judge you if you just want to keep these all to yourself.

---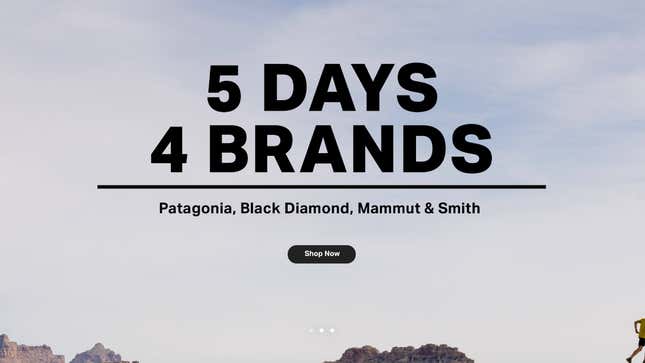 The time to gear up for your summertime outdoor adventures is now. Take advantage of Backcountry's sale on big brands, including Patagonia, Mammut, Black Diamond, and Smith, and be prepared for whatever the wilderness might throw your way. Everything from apparel, to sunglasses, to climbing, biking, and camping equipment is up for grabs, so shop now before you hit the trails.
---
---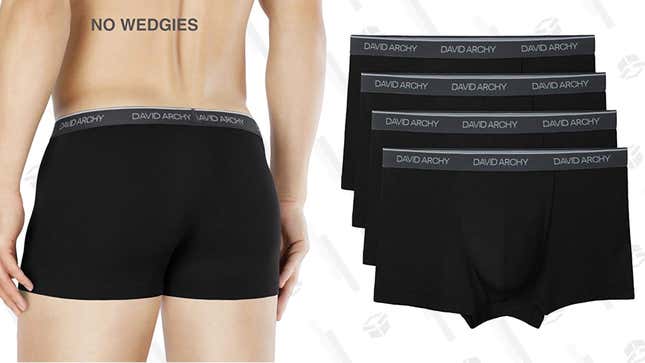 David Archy's bamboo trunks are fairly legendary, as Amazon underwear goes. Boasting a 4.2 star rating from nearly 2,000 customers, they're soft, flattering, and affordable, as these things go.

For a limited time, you can grab four pairs for $24 with promo code DADA1234, which will take 15% off at checkout. Plus, if you order two packs (eight pairs), that same code will save 20%, and if you buy three packs, it'll take 25% off.
---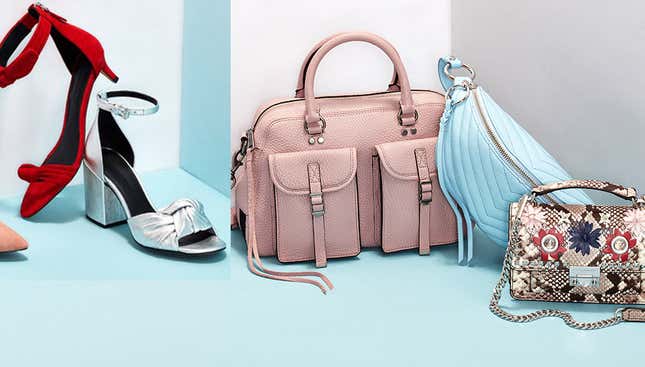 Treat yourself to a whole new look courtesy of this major Rebecca Minkoff flash sale, happening now at Nordstrom Rack. You'll find major savings on handbags, jewelry and watches, and shoes, all of which exude that feminine-yet-edgy vibe the designer is known for. In fact, the more I sift through this sale, the more I think you (and I) could use some new stuff for spring...
---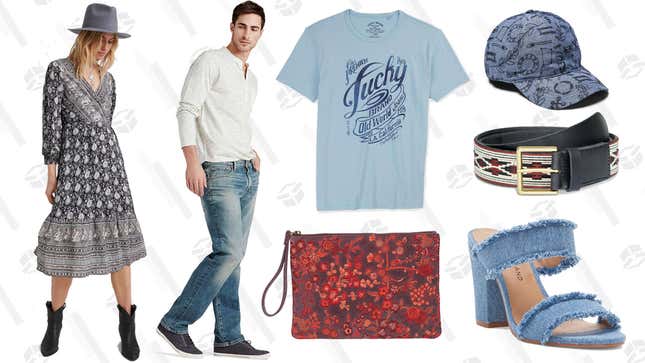 A blowout sale is upon us. Lucky Brand wants to make sure you get lucky with some deeply discounted apparel, so they've restocked their clearance section. Take up to 75% off Lucky's already marked-down sale sections for men and women, not to mention, you can also save 40% on tops and select women's shoes, and snag a few pairs of $50 jeans. So don't waste another second; load up on tees, tops, denim, shoes, and even some coats like it's your lucky day.
---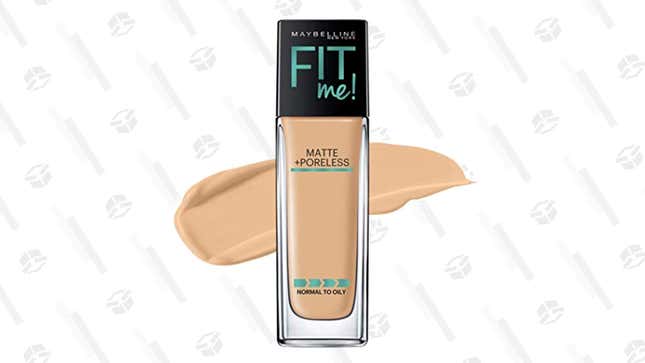 Buying foundation can add up, even when you're buying drug store brands. If you like a good deal on already low prices, then you're in luck. When you clip the 25% off coupon, you can get Maybelline Fit Me Matte Foundation for $5 if you buy two or more. And for that price, you're going to want to buy at least two. Everyone should be able to find the right foundation for them, as there are 39 shades, ranging from soft porcelain to espresso.

---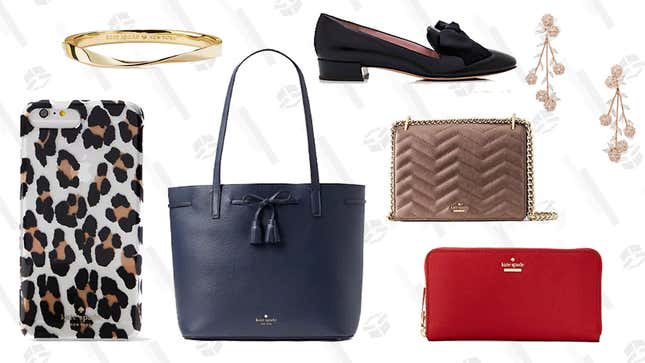 We've got a sale that will make you get out your wallet...and ditch it for something newer and cuter. The pocketbook purveyors at Kate Spade want to hook you up with new handbags, wallets, clothing, jewelry and other accessories this season, so they're taking an extra 30% off their entire sale section. Use promo code POUNCE to take advantage of this designer deal.

---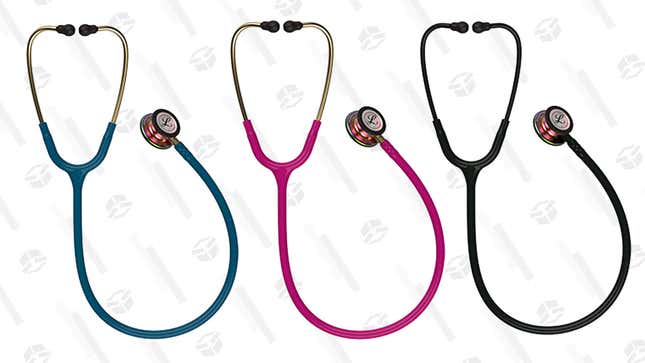 Hey, did you know that you don't have to be a medical professional to own your own stethoscope? If it's always been your heart's desire to listen to the pulses of everyone around you (?), head over to Amazon without missing a beat, because a few stethoscopes in fun colors are on sale for $77. There's also a plain black stethoscope on sale for $65, but where's the fun in that? So snag one for yourself now, if your heart's really in it, or just get one for that doctor friend of yours who actually needs it.

---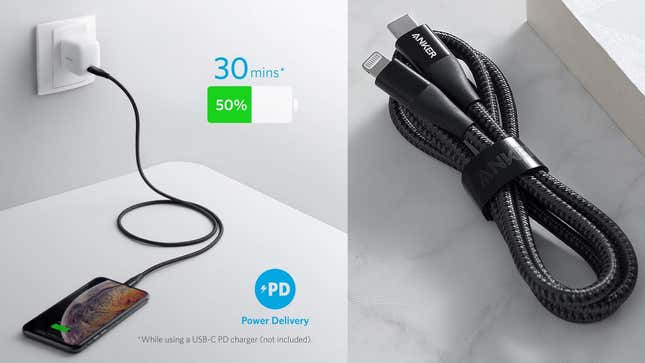 Anker only released its first MFi-certified USB-C to Lightning cables a few weeks ago, but now, they already have a second version out and on sale.

The Anker PowerLine+ II USB-C to Lightning cables are part of Anker's highest-end cable line, and have every feature under the sun that you could expect from a charging cable. They're ultra durable, rated for 30,000 bends. They're wrapped in nylon for a great feel. They support the maximum possible 18W charging speeds for the latest iPhones (with a USB-C PD charger), which can juice up an iPhone from 0% to 50% in just 30 minutes. And yes, they even include a lifetime warranty if they ever were to break.
For a limited time, you can get the 3' cable in either black or red for $18 (down from $22) with promo code ANKER652.
---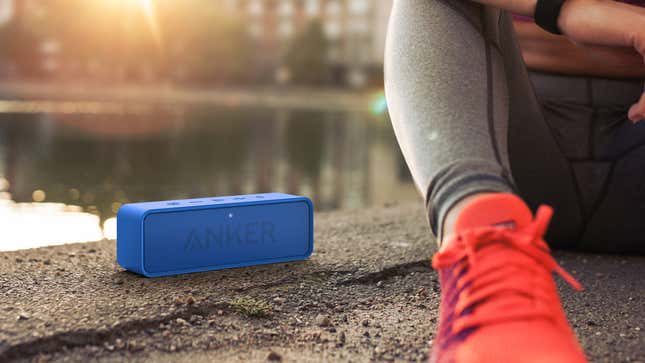 Anker's original SoundCore Bluetooth speaker isn't water resistant like its successors, but it still sounds great, boasts an incredible 24 hours of battery life, and is one of the most popular products in Kinja Deals history.

The red and blue models are both on sale for $26 on Amazon right now (from the usual $33), and promo code KINJAA3102 will save you an extra $2 at checkout. Hey, the Fourth of July is just around the corner.
---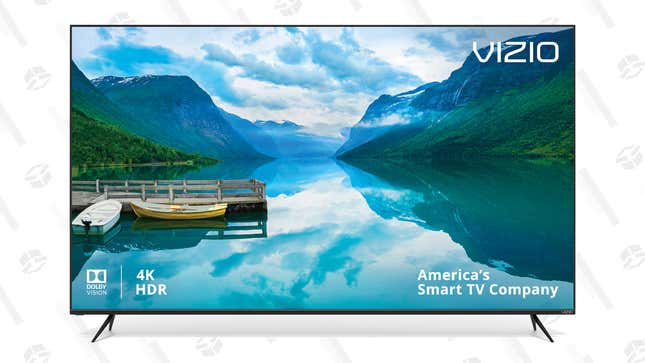 $650 for a 65" 4K TV is a pretty good deal on its face, no matter what TV it is. But this isn't just any old television; it's the widely regarded Vizio M Series.
That means it includes 40 local dimming zones for better black levels, Dolby Vision HDR support (that's the good one), built-in Chromecast, and excellent smart apps. Today's price is a match for the best we've ever seen, and a great buy if you want to enjoy the rest of the NBA and NHL playoffs in all their glory.
h/t Hagan
---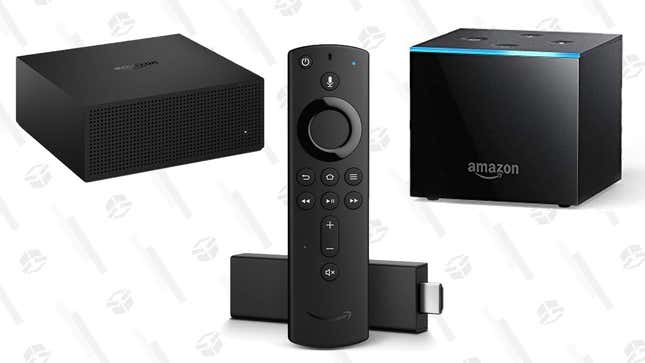 If you're a Prime member who somehow doesn't have access to smart apps on every TV in your home, today's the day to fix that.

Both the 1080p Fire TV Stick and the Fire TV Stick 4K are $15 off for Prime members, and the Fire TV Cube (with built-in Alexa) is $50 off.
Even if you already have all the streaming dongles you could ever want, it's also worth checking out the Fire TV Recast if you pull in local TV channels with an antenna, as it's $50-$60 off for Prime members, depending on the capacity. The Recast takes the stations your antenna pulls in, and then streams them to all of your devices over the internet, while also acting as a DVR.
---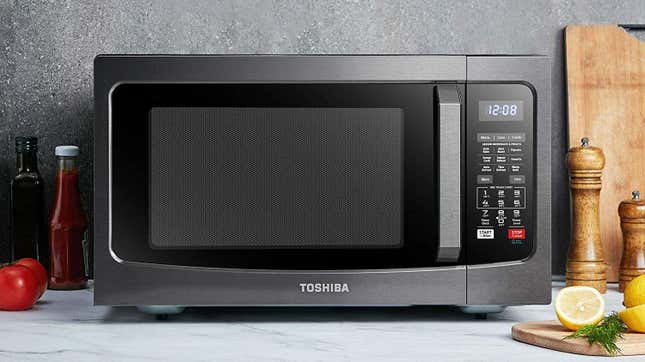 If you just so happen to need a new microwave right now, this Toshiba model is the one to get. Promo code 40SUPERDEAL knocks $80 off its price, bringing it down to an all time low of just $120. It does everything you'd expect a microwave to do, which is to say, it gets hot, it has buttons for auto heating, and it beeps. So buy now before this excellent price burns out.

---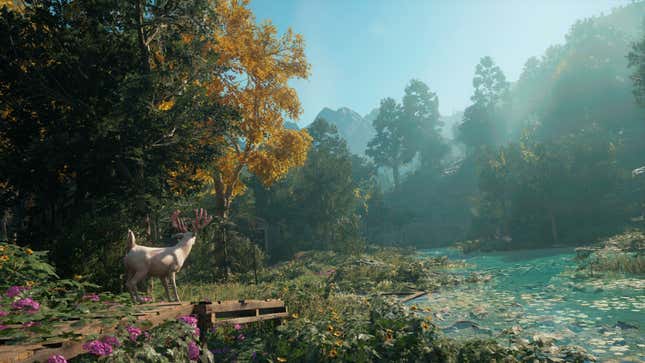 A direct sequel to Far Cry 5, Far Cry New Dawn takes you back to Hope County 17 years after the bombs, but things are quite a bit more colorful than you'd expect in a post-apocalyptic first person open-world shooter.

Normally priced at $40 (or around $30, more recently), it's not quite as expansive as a full Far Cry game, but there's still a huge world to explore and plenty to do. And today, only about a month post-release, Amazon's marked it down to just $20 on both PS4 and Xbox One. 🤯
---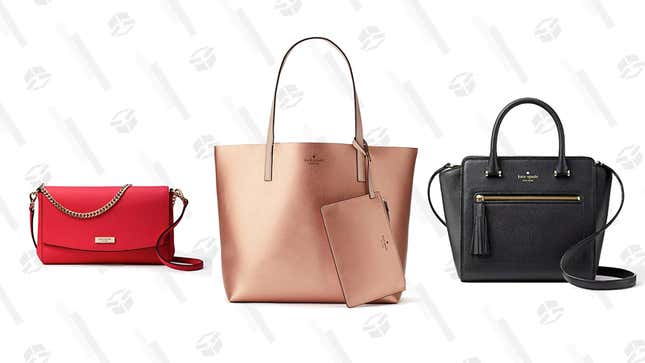 Surprise! Kate Spade is taking 75% off a selection of purses via their Surprise Sale. Over 300 styles are up for grabs, from classic totes to jazzed-up crossbody bags and a variety wallets, not to mention a solid selection of jewelry and apparel. Plus, you can grab select bundled items at a lower price with promo code MAKEITTWO. Just know you will have to enter your email address in order to shop (sorry). Be sure to bag this deal soon; the savings will only last for a few more days.

---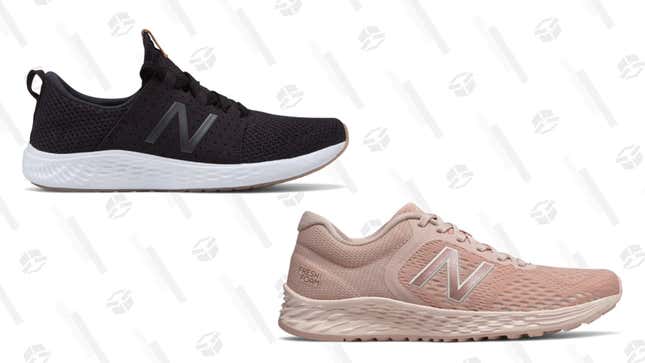 If you're on the market for a new pair of sneakers, now is your time to sprint and grab your credit card. You can order a pair of shoes from Joe's New Balance Outlet for under $40. Choose from 12 different shades of the Fresh Foam Sport and six colors of the Fresh Foam Arishi v2. You can get your pair of sneakers for $20 off when you use the code KINJADEALS at checkout.
---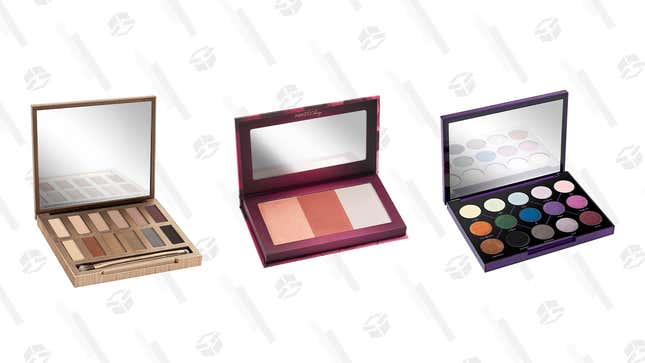 Urban Decay is known for delivering ultra saturated shades with edgy names, and today, you can pick up a palette's worth and then some for a steal. Nordstrom Rack is offering up a range of eyeshadows, highlighters, and blushes featuring a rainbow of bold hues and glittery textures, all for under $25. There are even a handful of offerings from their cult-favorite Naked line. Fill your makeup drawers now before this deal decays into nothingness.
---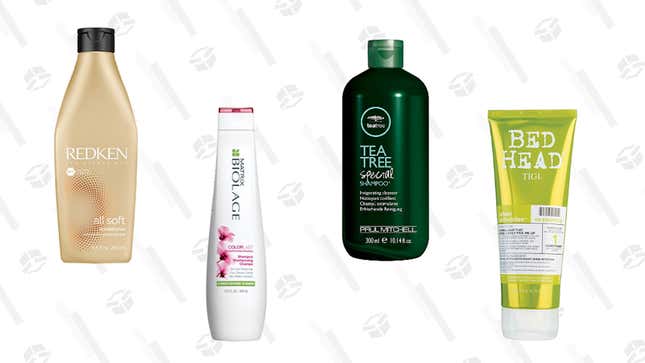 It is pretty frustrating when you see a sale, but your favorite brand isn't included. Thankfully, during Ulta's Gorgeous Hair Event, you don't have to worry about that. From May 12th to June 1st, Ulta is having a sale on hair tools, products, and more. Right now, you can get a variety of standard-sized shampoos and conditioners for $5 to $8 off each bottle.

Redken, Matrix Biolage, Paul Mitchell, AG, NIOXIN are all 2 for $24. You can get 2 for $20 on TIGI, Matrix, JOICO. HASK has the most budget-friendly pries for 2 for $10. The sale excludes jumbo and travel sizes.
---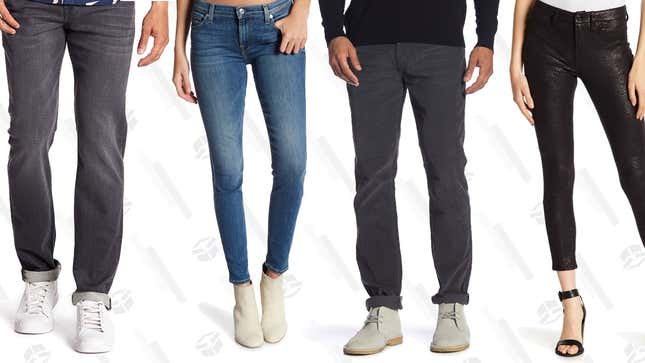 7 For All Mankind clothes don't usually come cheap, but with this limited time Nordstrom Rack sale for men and women, you can grab a pair of jeans (plus a few shirts) for way less than usual. They're still not cheap jeans, but they're attainable, and will look great for years.
---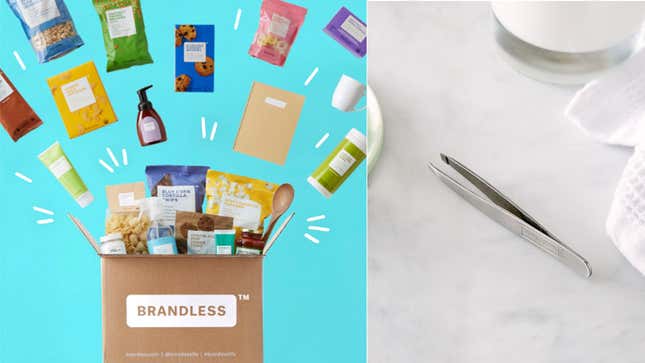 We plucked this deal especially for you: Right now, you'll receive a free pair of Precision Slant Tweezers with any purchase from Brandless when you use promo code KINJA. The tweezers, normally $6, will just be added to your cart automatically when you enter the code. You know Brandless for their wide array of green, minimalist food, home, and personal care products, so it shouldn't be too hard to find something you need among their many affordable offerings.
---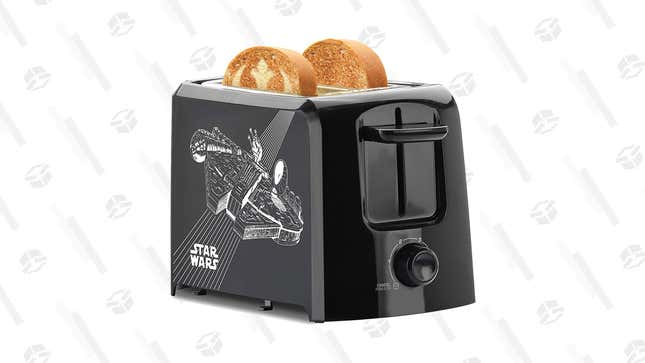 A long time ago, in a kitchen far, far away...someone decided to combine the timeless classic that is Star Wars with a toaster, and now, said Star Wars toaster is on sale for $11, the lowest price in the galaxy. It's not a trap! It's just a great deal on a device that burns both the rebel and empire symbols onto your morning slice of bread. So bring balance to the force—and your breakfast. Buy or do not buy; there is no try.

---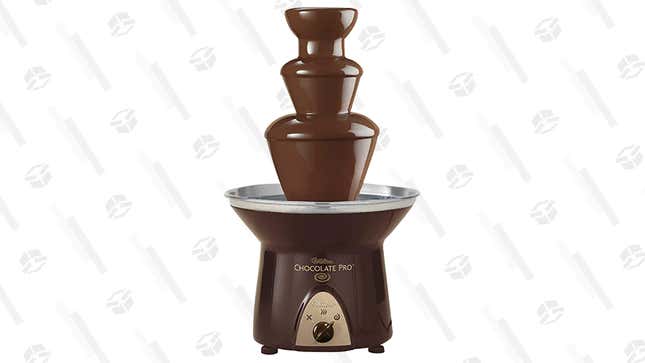 If there's one surefire way to make sure your next party goes down in party history, it's by featuring a chocolate fountain, the one dessert whose lure not even the most dull guest can resist. And now, you can snag this Wilton Chocolate Pro for just $60. At 16 inches tall, this waterfall of deliciousness would make for a perfect party centerpiece, and it holds up to 4 pounds of melted chocolate, which sounds like a good amount to me. And hey, if you want to start breaking this thing out for occasions other than parties — like, say, Mondays — no judgement whatsoever.

---
What if you could light things on fire without, uh, fire? Electric lighters like the Sparkr Mini seem like a (rad as hell) novelty, but they actually fix the three biggest problems with traditional lighters:

Fuel - This lighter doesn't need fuel; you recharge it over USB. How cool is that?
Wind - Since it's using tiny electrical coils to create heat rather than an open flame, it can't be blown out.
Orientation - You can use a plasma lighter upside down without burning your fingers, which makes lighting candles a lot easier.
We covered the Sparkr Mini here, and now you can get the latest version of the lighter for just $16 right now after clipping the $4 coupon. This is actually a new model with an upgraded hinge, as well as the tweaked flashlight button that prevents it from turning on in your pocket.
The Sparkr Mini is one of the most compact electric lighters out there, but it's undoubtedly the most fun to use, featuring two criss-crossing arcs for a more reliable spark, a built-in flashlight, and an extremely satisfying, clicky flip top. Seriously, I've spent hours just repeatedly and absentmindedly flipping the top open and closed. It also uses a different frequency than cheaper electric lighters, to (mostly) eliminate the high-pitched buzzing that's commonplace with these products.
If you're just curious about trying out one of these, this model from Tacklife is also down to $6 with promo code MSUVL7NI. It only has one arc instead of two, so it won't light things quite as easily, and it does have a high-pitched wine. But for $6, it'll get the job done.
---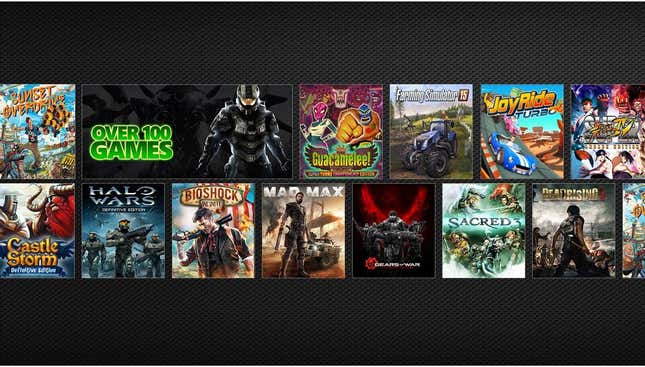 With Xbox Game Pass, Microsoft basically created the Netflix of video games, and it's a great deal at its usual $10 per month. But for a limited time, new subscribers can get their first three months for just one dollar.

Xbox Game Pass grants you access to newer releases like State of Decay 2 and Sea of Thieves (which has gotten really good!), as well as classics like KOTOR and all of the Gears of War games. The only catch is that you'll be auto-renewed at $30 per three months after your first three months is up, so remember to cancel if you don't want to keep paying.
---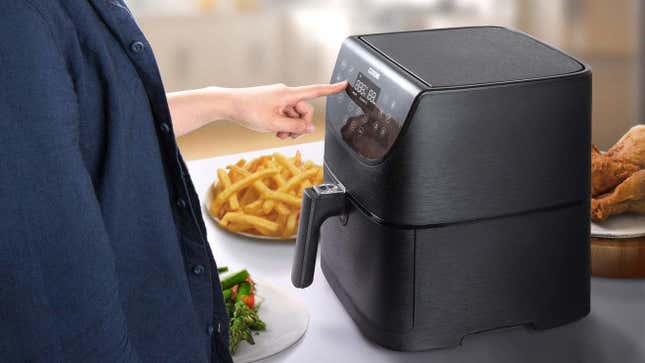 Air fryers are hot on the heels of pressure cookers as the must-have buzzy kitchen appliances, and two different sizes of Cosori's popular fryers are on sale today for $20 off.

Pro-tip: They're amazing at cooking frozen snack foods. We'll have more about that on The Inventory this week...
---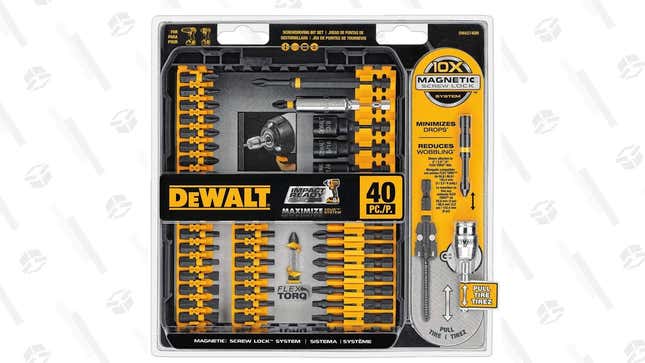 If you've lost or worn down half of the drill bits in your collection, you can get a complete new set for just $18 today on Amazon, an all-time low.
That gets you a total of 40 drill bits, screwdriver bits, and even some impact-ready bits. This is the most popular drill bit set on Amazon, with a 4.6 star review average from over 6,000 customers, so you can't really go wrong here.
---
Summer is within sight, but let's be real: It's still a little chilly outside. So even though Mountain Hardwear is taking up to 65% off a selection of past season styles, you could probably still use many of the on-sale items right now, and for future winters to come. (Heads up: This discount applies to the original retail price and overrides any existing markdowns.) Just use promo code MHWMAY65, and load up on outerwear to keep you toasty warm the next time you step outside.

---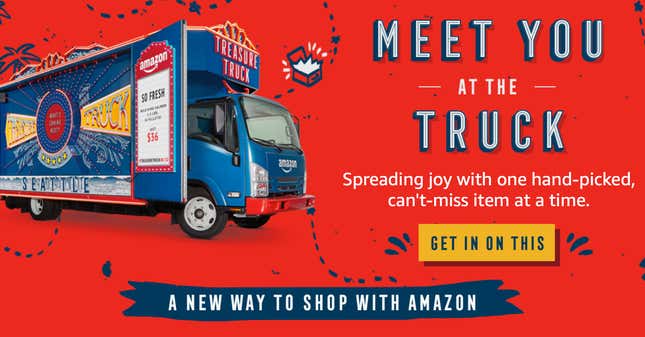 Amazon's Treasure Truck is one of the company's more bizarre initiatives (though perhaps less Bizarre than Bezos' moon lander), but if you live in a city where the truck makes the rounds, you can find it to score some seriously great deals that you won't find anywhere else. Just don't expect to find Clickhole's Treasure on the Treasure Truck. It is still in Hawaii.

If you live in a Treasure Truck city, you can head over to this page to clip a special $10 coupon that will save you even more on your next Treasure purchase. Just note that you'll have to make a purchase before July 31 to get the deal.
---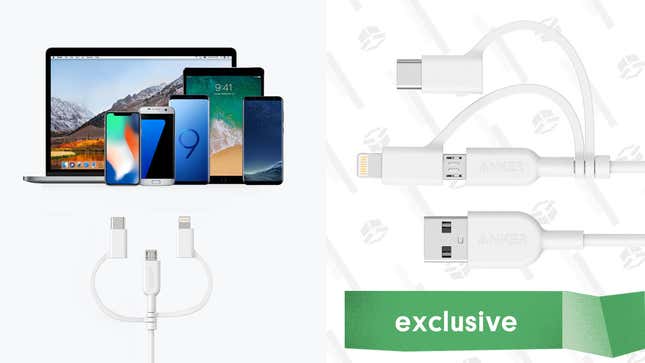 If you want the durability and lifetime warranty of Anker's PowerLine II charging cables, but you own a lot of different devices, this $11 microUSB cable includes Lightning and USB-C adapters attached to the end.

It's a little awkward looking, but it's nice to know you'll always have the right cable handy. Use promo code KANJ8436 to save $7 on this super versatile Anker Powerline II 3-in-1 Cable.
---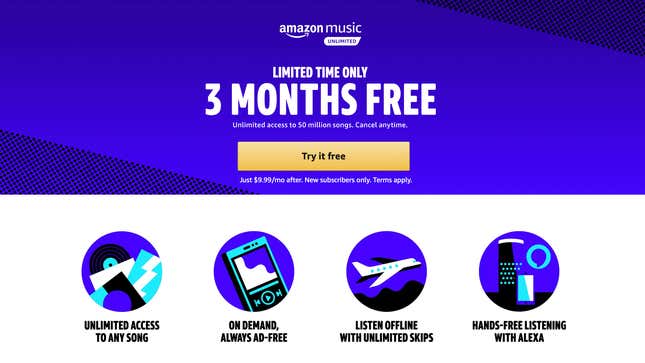 At $8 per month for Prime members, Amazon Music Unlimited was already more affordable than Spotify Premium or Apple Music, but Amazon's sweetening the pot for new members by offering three months for FREE, for a limited time.

This deal is even available to non-Prime members, though it'll renew at $10 per month instead of $8. But either way, three months to stream the new Vampire Weekend on repeat for free? Yes please.
---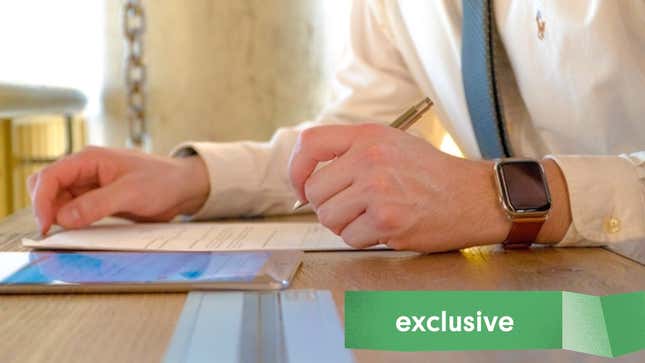 Last month, we covered the Kickstarter campaign of a popular wallet designer's first foray into leather Apple Watch bands, and we came away impressed. Now that the campaign is over, they're offering our readers an exclusive preorder deal through Indiegogo OnDemand.

For a limited time, you can get one each of all three strap colors for just $59. Less than $20 per band is a steal for full grain, vegetable tanned Italian leather, and especially tempting considering Kickstarter preorders started at $27 for a single band. Obviously, you don't need all three, but they're easy to swap out so you can match whatever outfit you're wearing.
---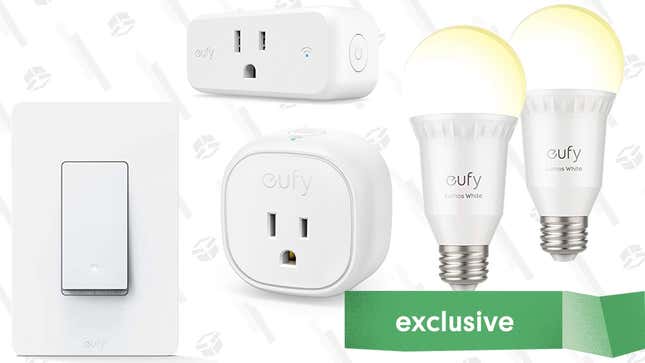 Anker sells a wide array of smart home gear under its Eufy brand, and a whole bunch of it is on sale this week exclusively for our readers.

Use promo code KINJAEUFY to save 30% on any of the products listed below.
The Eufy Energy Monitoring Smart Plug is a great way to get into basic home automation, and it'll even tell you how much electricity your appliances are using. The mini version is also the same price and has the same features, but neither will block a second outlet; they're just different shapes. You can also save more by buying a pack of two.
The rest of the deals are designed to upgrade your lighting setup. First, you could add some automation to your existing light fixtures with this Alexa and Google Assistant-compatible smart light switch for $21, or you can just put the smarts directly into your bulbs with a two-pack of smart bulbs for $23.
---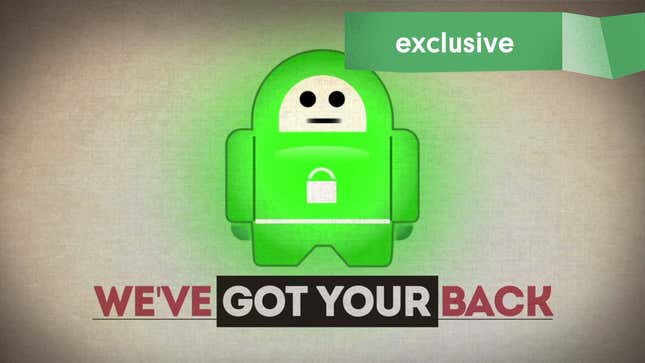 Our readers' favorite VPN recently raised prices for the first time ever, and the company's best-value (and Kinja Deals-exclusive) three-year plan is going away at the end of the week, so this is your last chance to subscribe at the best per-month price available.

Three-year plans aren't available to the general public at all, but if you click this link, you can get three years for $99, which works out to just $2.75 per month. That's only $9 more than it was cost to the price hike, and while shorter plan lengths are available, none come close to the per-month pricing of this three-year membership. For example, the publicly available two-year plan costs about $84, and a month-to-month plan will set you back $10 per month.
If you subscribe to the three-year plan today, you'll be able to continue to renew it at the same price for the life of your subscription, so this is a great chance to lock in a terrific deal.
---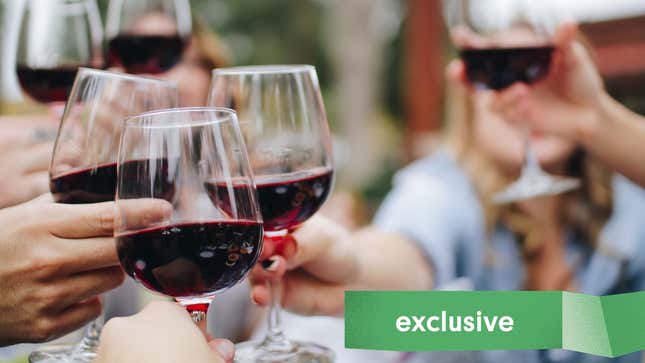 Firstleaf is an online wine club that learns your preferences, offers tons of great wines from around the world, and most importantly, saves you money compared to buying from the store. It's a solid deal any time, but it's even better for our readers right now in preparation for Mother's Day.
Every new Firstleaf member gets an introductory delivery with six bottles of wine for just $40 with free shipping, and every box thereafter includes six bottles for $80, plus $10 shipping. But if you use this link when you sign up, you'll get FREE shipping on every box for your entire first year. That'll save you over $100 if you get a new box every month. At the very least, you should send Mom the trial box for less than $7 per bottle. I mean, why wouldn't you?