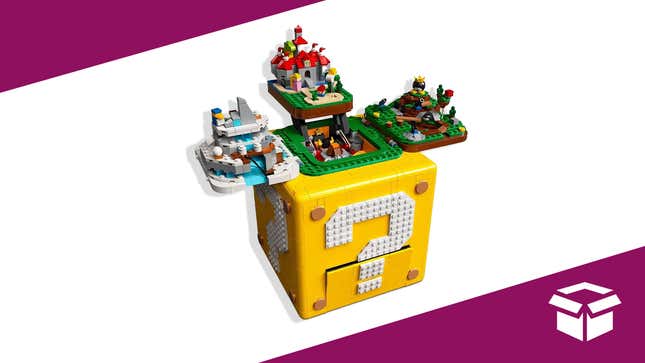 A couple of years ago, Nintendo and LEGO struck a deal paving the way for a multitude of collaborative LEGO sets from the Mario universe. One of the coolest is this question mark block featuring some of our favorite levels from Super Mario 64. Even though *pushes glasses up bridge of nose* question mark blocks never appear in Super Mario 64—what it did have are exclamation mark blocks containing the winged cap, invisible cap, and metal cap. Regardless, this thing is still cool as heck.
LEGO Super Mario 64 Question Mark Block | $160 | Amazon
The LEGO Super Mario 64 block had been doing for $200, but right now you can grab it for just $160. That's a lovely 20% discount.