Discover Samsung | Samsung
I am sure you know that the Discover Samsung event is happening again—and that there are plenty of delightful buys this week. Today's Daily Deals are pretty wide-ranging—in size, shape, and category too. Check out these delightful deals available for only 24 hours!
The Freestyle is Samsung's new projector, with 180° design so you can project wherever you go. Hence the name. It optimizes screen size and auto-focuses—so it's a very hands-off projector, for streaming your fav flicks indoors and outdoors. This thing is so exciting—and shockingly 25% off.
G/O Media may get a commission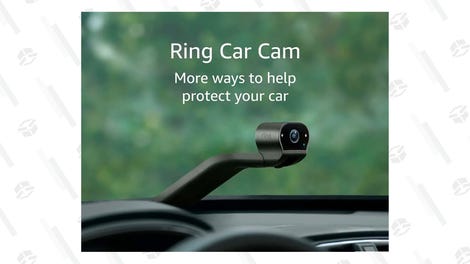 This Ultra-HD monitor gives sharp, crisp perspective to any game you play. It is capable of conveying a billion different shades of color and smooth gameplay with Low Input Lag Mode. It can also make dark areas of games easier to see. Impressive!
Hey, if you're in the market for an oven, this gas range has a seamless stovetop, for sliding you pots and pans around. The powerful stovetop boils quickly, and has a little grill for frying up eggs, bacon, and grilled sandwiches. Order up!
Ooh, this fancy-looking flash drive moves files in a jiffy. Despite its shiny metal exterior, this USB is tough—shock-proof, magnet-proof, waterproof, and x-ray proof. It's a basic, but it looks good and works great—grab while it's on sale.