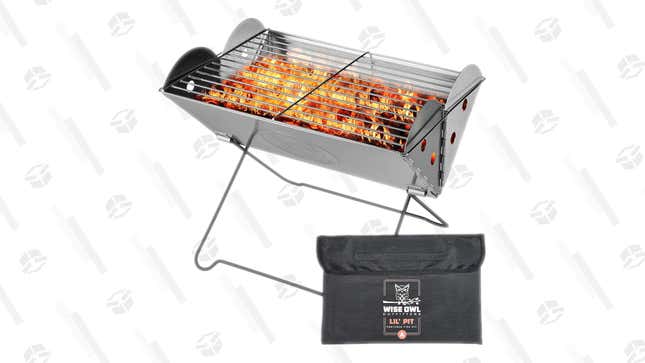 This Wise Owl Portable Camping Grill is 5% off today at $35 if you clip the coupon, and it's going to make sure you don't miss out on a single chance to cook things over fire. This portable grill is really easy to carry around and pack away, made from 430-grade stainless steel for safety, and allows you to start up the grill in a car park, in the woods, or just in your garden.
Wise Owl Portable Camping Grill | $35 | Clip Coupon
The ability to grill food anywhere is the kind of thing our ancestors could only dream of. No more will you be constrained by normal rules and reason, because you have a portable grill and the ability to cook up some corn or burgers at will.