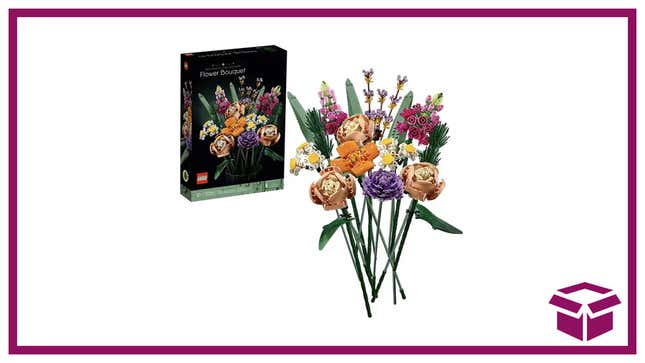 LEGO Icons Flower Bouquet | $50 | Amazon

If you're looking for a gift for a loved one (or yourself!), you could do a lot worse than this snazzy 756-piece LEGO flower bouquet at 17% off. Featuring (LEGO) roses, daisies, snapdragons, and more, this romantic gift make for a great display piece in its recipient's home. The plastic is made from sustainable, plant-based materials and features a variety of beautiful colors. Give the gift of flowers without an expiration date.
Snacktaku Drinks Pepsi's Time-Jumping 1893 Cola Flavors
Originally published by Samantha Ruddy on 2/7/23 and updated with new information by Miranda Martin on 3/2/23 and 3/14/23.