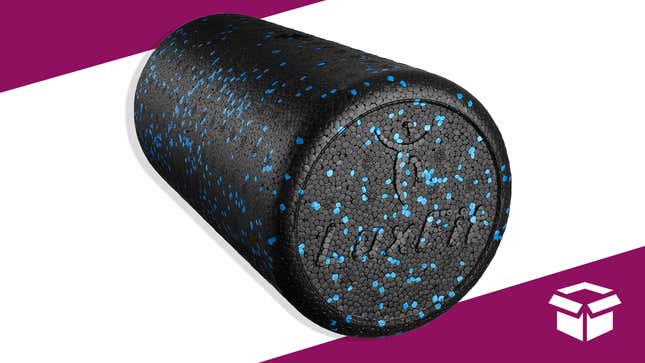 Foam rolling is a great way to increase flexibility and reduce soreness. You can improve your range of motion, which is important for athletes who are trying to improve their performance or just ordinary folks whose backs hurt from hunching over their desks all day. Working foam rolling into your daily routine can improve circulation, reduce muscle tension, improve recovery time from exercise or injury, increase range of motion in joints such as ankles or knees—and even help achieve better sleep.
LuxFit Foam Roller (12") | $15 | Amazon
The 12" foam roller from LuxFit says its retail price is $70 but it has almost never been actually listed at that. It's always got massive sales down under $20 which is much more reasonable—and right now you can get it for just $15.